CHOOSE FROM MANY CUSTOMIZED ACRYLIC PRINT DISPLAY OPTIONS
ACRYLIC PRINTS MAKE AMAZING GIFTS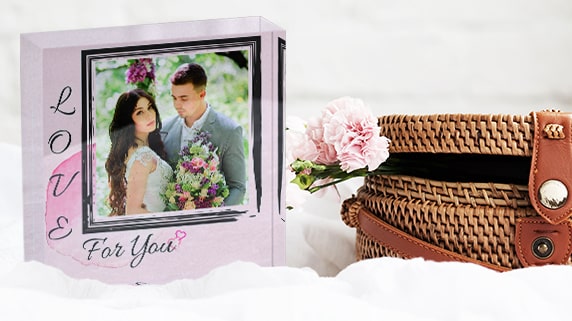 Frame your photo on a one-inch thick acrylic glass.
Image printed on the back of the block to reflect memories.
Diamond polished edges for a pleasant 180° view.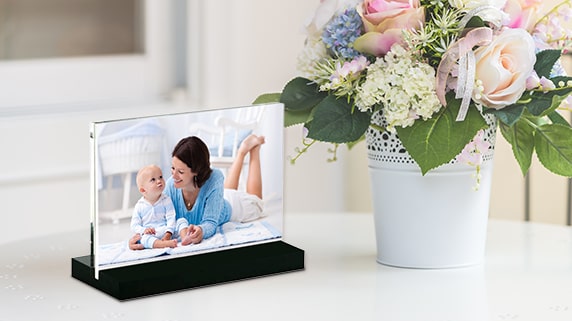 Acrylic tabletop display as a timeless décor.
Custom size options in acrylic table displays.
Perfect to show memories on a table or desk.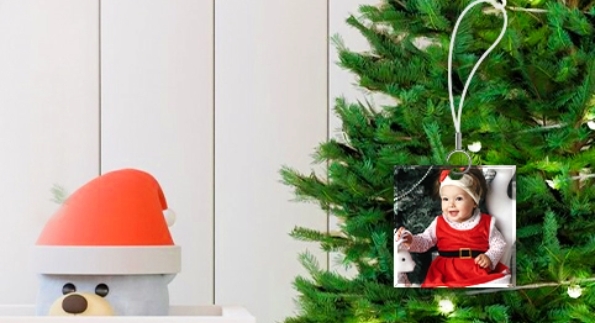 Custom-made acrylic photo ornaments will make the Christmas season even more special. Decorate your Christmas tree beautifully with your preferred photo, size, and shape.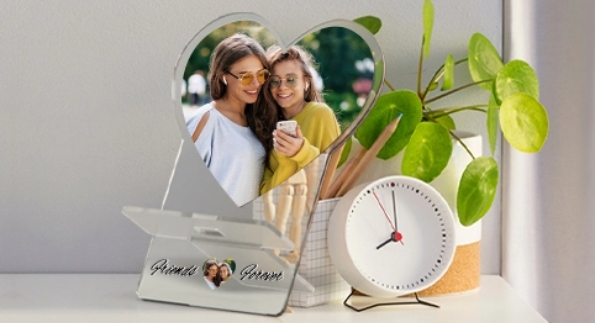 Get a custom acrylic mobile stand designed on CanvasChamp to conveniently hold your phone in style! You can also get them customized for your best friend or better half who frequently uses mobile phones.
FIND OUT MORE ABOUT ACRYLIC PHOTO PRINTS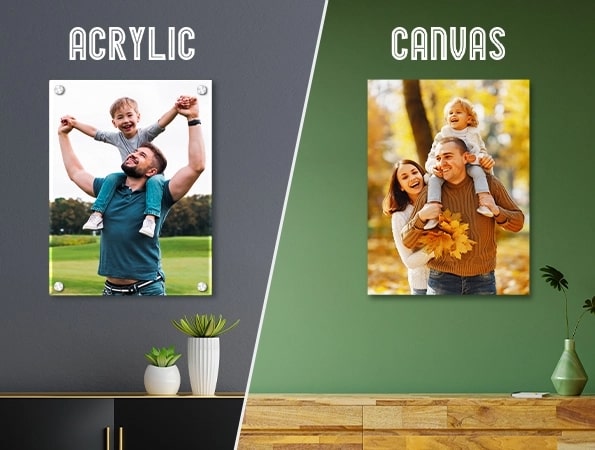 Learn the differences between acrylic prints and canvas prints.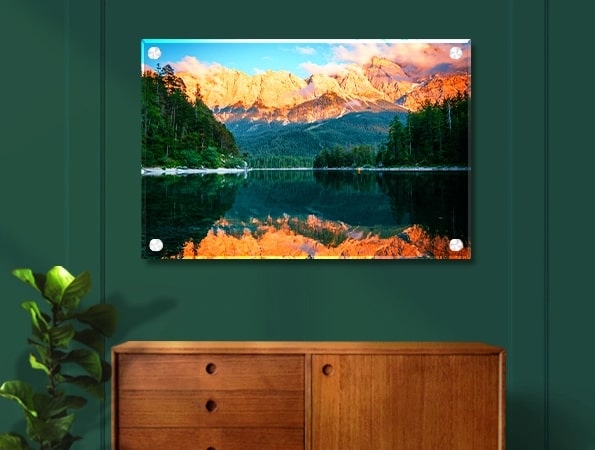 Acrylic Prints make your photos vibrant
CAPTURE THE BEST MOMENTS IN ACRYLIC PRINTS!
Transform your photos into magnificent acrylic prints.
Make Modern Art with the Best Acrylic Prints
Do you want to give your print that wow factor that will add a 3-D effect to your image? Are you ready to amaze everybody with the high-resolution color printing that is unique to acrylic paints? Then what are you waiting for? Opt for our quality services and enjoy spectacular acrylic photo prints results!
Attention in the Details!
The adage, "the devil is in the details" rings true when you see a spectacular acrylic prints. We offer the highest quality print results with immaculate attention to detail, ensuring that every image comes with a spectacular print to wow viewers!
We take your artwork and imprint it as a mirror image directly on the back of a plexiglass sheet. High-concentration UV inks are used, and we make sure that the print is at 1400 DPI for high-resolution color printing. The acrylic printing is then processed with a white coating to give it a canvas effect and to preserve it for a long time.
Go for the WOW Factor!
Do you want to impress everyone with your great images? Do the prints want to do full justice to your photography talent? Do you want the spectacular effect to simply amaze anyone and everyone with the print results? Then acrylic photo printing is definitely what you need to make a long-lasting and striking effect! Try creating some acrylic prints wall art today!
Endless Possibilities
Acrylic prints offer the chance to explore the unlimited possibilities and utilize your creativity to enjoy spectacular image print results which are sure to be the talk of your friend and family circle. Add color to a boring room or office lobby with a high-resolution acrylic print!
Acrylic prints symbolize the modern take on artwork, and you can experiment with it all you want! Even better you can create acrylic prints online with Canvas Champ! We offer standard print size that reaches up to 55" x 55" and can also accommodate any custom requirements you might have for the acrylic print of your choice!
Answered Questions
Ask about Acrylic Prints and get answer in email
Q:

What hanging options are available for acrylic prints?

A:

By default there is no hanging kit included with the acrylic print, but you have options to add either a wall mount hanging kit or a wooden easel back stand from our website.

Q:

Can I get hanging options where it doesn't show on the front side of the acrylic print?

A:

Yes, You can avail to it by mentioning your request on the comment box which will come during the ordering process.

Q:

What type of material is used in acrylic prints?

A:

It's done on a crystal clear/transparent plexiglass.

Q:

What is the thickness of the frames in acrylic prints?

A:

The frame thickness would be 1 inch to 1.5 inches vary on the acrylic print size.

Q:

Are they scratch and dust proof?

A:

No they are not scratch proof and hence they need to handled carefully in order to prevent it from coming in contact with any sharp or pointed objects. If they are placed outdoors or at a dusty place then chances are that some dust might get accumulated on its surface. It can be simply cleaned with a soft damp cloth.

Q:

What is the largest size in acrylic prints that you can do?

A:

The largest size in acrylic prints that we can easily do is 48"x48".

Q:

What are the options for hanging acrylic prints, including cost? Why don't you list them online? Can I get an acrylic sample of one of my prints and what is the cost?

A:

Dear Customer, Greetings! Thank you for your email. Please refer to the below-mentioned link to get more details about acrylic prints. And you can order for sample kit where you will get to see the acrylic print sample. Link: https://www.canvaschamp.com/acrylic-prints Please let me know anything that I can help you with. Kind regards Brian Canvas Champ

Q:

What do I do if I get a damaged acrylic print?

A:

We hold quality as our top most priority but if you are not satisfied with our product then we can always send you a reprint. You can send us your request for reprint on CS@canvaschamp.com.

Q:

Do you make circular prints, something like 10" diameter?

A:

Hello there, Greetings! Please know that we do not offer circular prints. Thanks, Ronnie Canvas Champ

Q:

Can I hang my acrylic print outside my house/ office, anywhere outdoors?

A:

Yes, they can be hung outdoors since it is an acrylic prints, there should not be any adverse effect on it. Avoid placing it under direct sunlight for prolonged periods of time.
Ask about Acrylic Prints and get answer in email.