Traditional Bus Roll
Go for the vintage look of the original London tram scrolls. You can customize with places you've visited.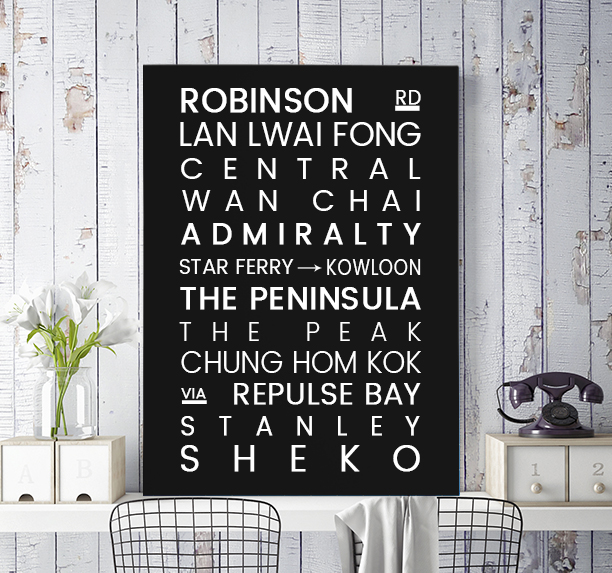 Let Your Imagination Go Wild
Create your own text and then embellish with the colors, fonts, and style that reflect your personality and goal.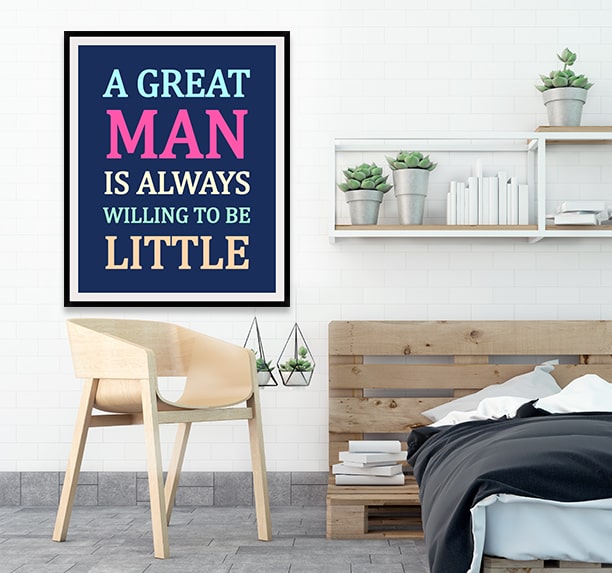 Idea Gallery
Choose from our incredible collection of predesigned bus rolls, or use them for inspiration to create your own!
How to Design Your Bus Roll Wall Art
Quality you can trust!
Enter Your Text

Let your personality shine in your customized bus roll wall art. Our easy-to-use tools let you create a unique list of words or phrases. Check out our Idea Gallery to spark your imagination.

How About a Background Pattern?

Then comes the fun! Try various text colors and background colors from unlimited possibilities. You can preview as you go along and change as many times you want … or start completely over.

Get Artsy!

Once you have the words, you can play around to get the look you want. You might want to start with the font and font style, followed by text alignment, line spacing, and margins.

Wrap or frame?

Add the final touch by choosing either a gallery wrap or a black-framed print. Then place in your cart and get ready for lightning-fast delivery. When your package arrives, you won't need to hassle with hooks or wires. The hardware will be attached, and your wall art will be ready to hang right out of the box.
What Is a Bus Roll?
A bus or tram roll is also called a scroll, blind, roll sign, curtain sign, or destination sign/blind. Originally, destination boards were made of wood and used on horse-drawn stagecoaches. But with the advent of the steam- and gas-powered engines, journeys were extended, which resulted in more destinations.
Hence, roll signs made by hand using a crude type of screen printing on linen offered greater ease and versatility to display destinations. Destinations were rotated by hand-turning a crank on the outside. There were also signs on the sides of the tram, and it was the conductor's job to make sure the destinations were correctly displayed after each stop.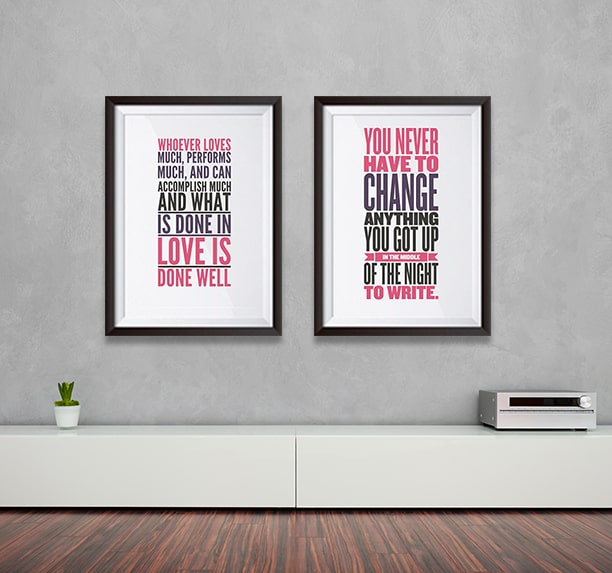 Modern destination signs
Since the 1980s, these vintage tram and bus rolls have been replaced with signs using electronic technology such as LCD or LED panels. They are now made with stronger materials such as Mylar or Tyvek and are manufactured in factories.
The original bus and tram rolls are now a part of history, but that look can still be yours. It's easy to use our design tools to create attention-getting wall art of your favorite vacation spots or residences. But that's just the start! You can choose any text that fits the space – such as inspiring or humorous quotes – and customize your design with the colors, font, and style to match your personality and purpose.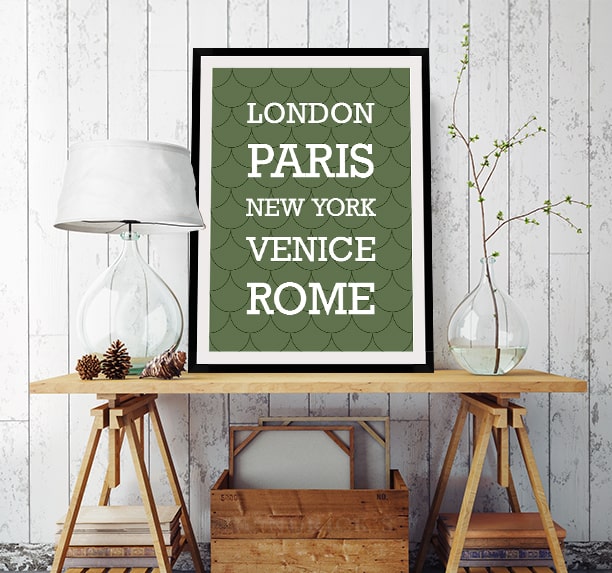 We Guarantee You'll Love It
Quality you can trust!
Premium Quality

Super Fast Shipping

Top Notch Customer Service