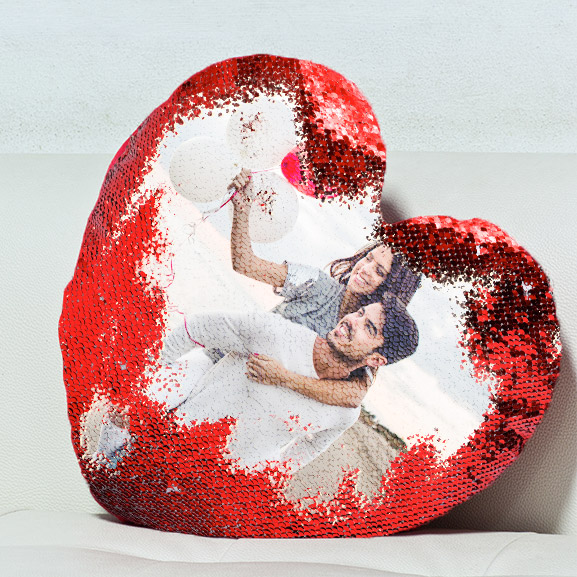 Try Different Color and Shape Combinations:
The Custom Sequin Pillow is available in brilliant red or shimmering gold! Choose between a square or heart shape to customize with your photo.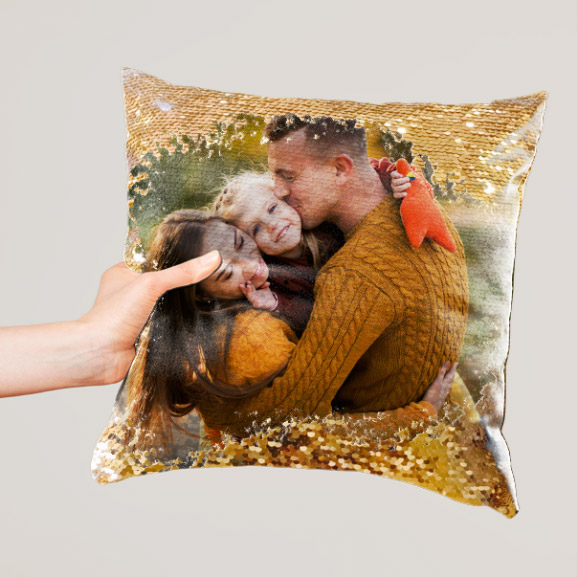 About the High Quality Custom Sequin Pillow Material:
The pillowcase is created from top-quality sequins.
The Sequin Pillow cover has a nearly undetectable zipper.
The photos are printed with high-quality UV printer ink.
To thoroughly wash the pillowcase, do so on the low spin cycle to not disrupt the pattern; we recommend spot cleaning for stains.
The size of the pillowcase is 16" by 16" (40cm x 40cm)
How to Maintain Your Custom Sequin Pillow:
Wash in cold water on a gentle, low spin cycle or spot clean by hand with warm water.
Do not wash with bleach or fabric softener, as the color could change and fade.
Dry on low spin dryer settings or hang to dry
Do not iron the pillow; it can disrupt or burn the sequin, instead. Instead, use a handheld clothing steamer.
Do not pull at any strings you find on the pillowcase. Instead, use a nail clipper to snip them away.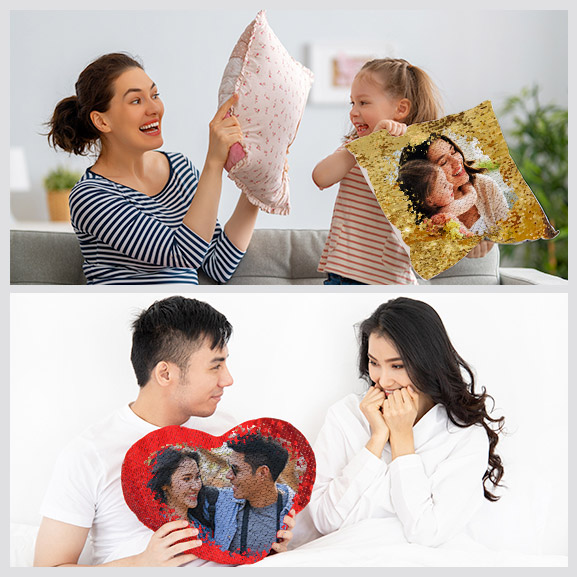 Create the Perfect Gift With Custom Photo Sequins Pillow
The romantic heart shape is perfect for gifts to loved ones and Valentine's Day and sweetheart-themed decor. The square design is excellent for any purpose and use. Perfect for gifts to family, friends, kids, colleagues, and significant others. The Sequin Pillow is an excellent present for any occasion such as Christmas, birthdays, wedding gifts, bridal showers, baby showers, and home decor.
Offers
ORDERS $49+
COUPON CODE:
SPILLOW5
ORDERS $69+
COUPON CODE:
SPILLOW7
ORDERS $89+
COUPON CODE:
SPILLOW12