Why Choose Large Canvas Prints from CanvasChamp
Join 1000's of other customers who have experienced our excellent products and customer service in preserving their memories on oversized canvas.
Ships in 24 Hours

Top-Notch Customer Service

Lowest Prices Guaranteed!

High Quality Materials
Choose The Right Large Canvas Sizes to Print Photos
Print Art on Large Canvas for Wall Decor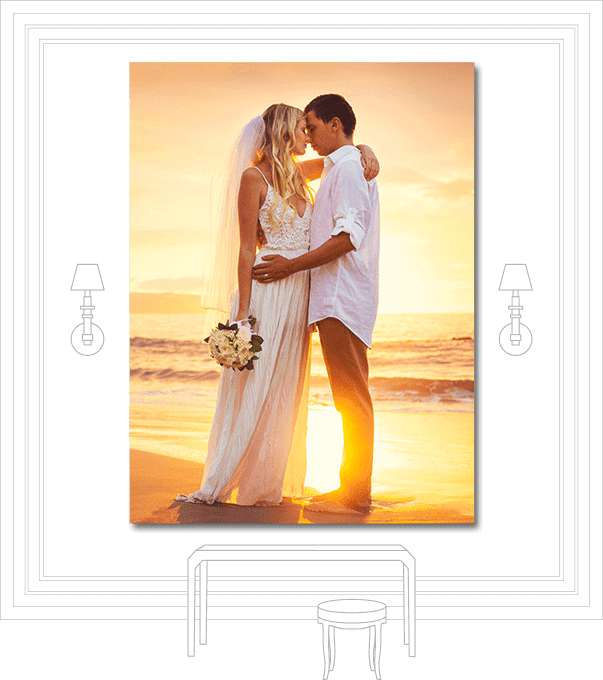 If you want to add that exciting spark to your home or office wall, you need to give our large canvas prints a try!
Large Canvas Prints to Meet Your Style
With an exquisite large canvas print made from high-quality materials, your wall can come to life. So if you have a picture that pretty much looks larger than life, there's only one place you need to go. We are specialists of large format canvas printing, and with our expertise, we can give you the perfect print which is necessary for photos that require an extra bit of space!
Turn Picture into Large Canvas Prints
The best part is that large canvas prints are well-suited for high-resolution images. They also go well with corporate installations. Another thing they are useful for is filling any two-story loft wall which can be troublesome to decorate.
Get in Touch with CanvasChamp Today!
If you wish to find out more about our large canvas prints, get in touch with us and discuss all the necessary aspects of these magnificent prints. We will answer all your questions regarding images, quality, pricing, and more about our large canvas prints.
Large Canvas Prints for Smart Spaces
Do you have large spaces in your house that you don't know what to do with? If the answer is yes, you have come to the right place because The CanvasChamp can help you out. We use the latest printing technology and premium quality materials to make our canvases you can proudly display on your wall: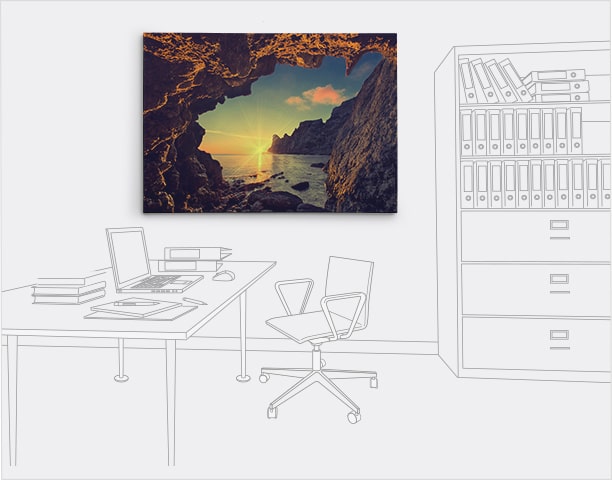 Epic Office Art on Large Canvas
People find decorating their office extremely hard as they want something subtle and interesting. Use your company's logo or motivational quotes to make your office walls look aesthetically pleasing. Say goodbye to boring office walls and decorate them with our epic office art.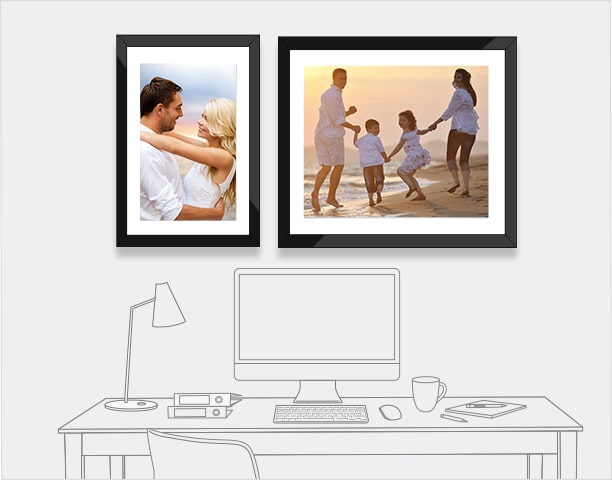 Large Framed Canvas Prints
If you want to add a little oomph to your walls, you need to get large framed prints. The best part is that these prints are customizable; so you can use any picture you want. Just give us the measurements and your choice of pictures, and we will deliver premium quality framed art print.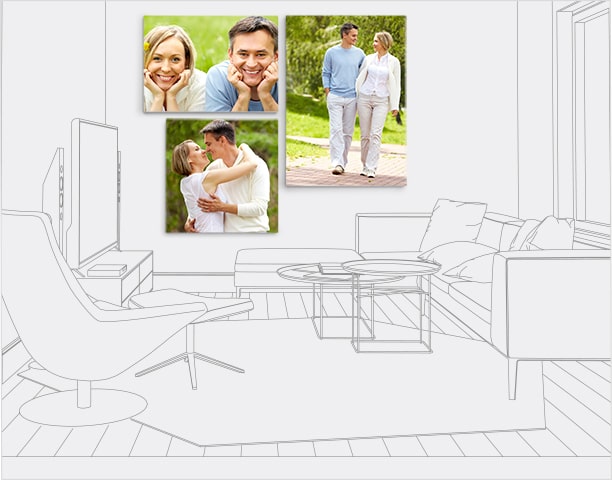 Huge Home Art on Canvas
People who have a huge wall generally have no idea how to decorate it. If you are experiencing the same problem, try out our huge home art canvas paintings. Our largest canvas size measures 76" x 38" that will cover the wall in the most elegant way possible.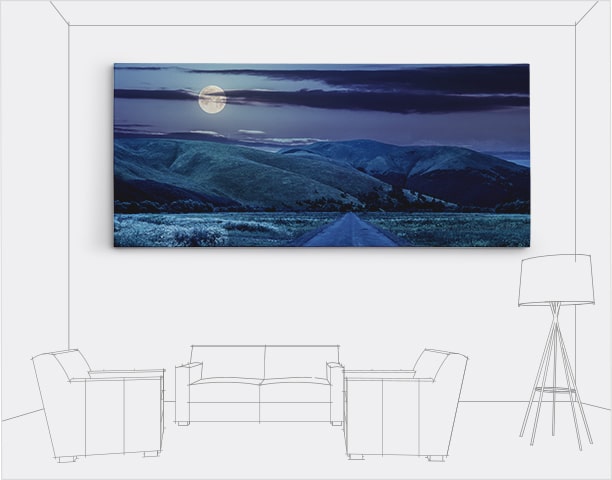 Panoramic Photo Prints
What better way is there to show beautiful landscapes than getting panoramic photo prints? You can choose between the standard or custom size to decorate your space. It is recommended to use high-resolution pictures for panoramic photo prints.
Easy Way to Order Large Canvas Prints
Upload Photo on Canvas

Any image from any location or device

Choose Size of Large Canvas

From any size, framing option, that suits your style.

Checkout

Pay in a breeze, and await the pictures at ease.
Product Details of Large Canvas Prints
Large canvas prints are a simple way to make the most out of ample space. Add it to any blank wall to elevate the space instantly!
There are numerous sizes of oversized canvas prints to choose from. CanvasChamp offers a range of sizes from 16" x 20" to 40" x 80".
In addition to various sizes, there are a few shapes you can choose from depending on the design and space you have in mind. For example, CanvasChamp offers rectangle, square, and panoramic extra-large canvas prints.
To make your new canvas print even more tailored to your style preferences, you can also have framed or unframed canvas prints. A framed canvas print adds a sophisticated touch to an office space, and unframed prints are great for showcasing custom artwork and high-quality paintings.
Large Canvas Print Ideas to Decorate Wall
The design possibilities with canvas prints are only limited to your imagination! Need some inspiration? Check out the following ideas to get you started.
• Corporate Office Decor
Large canvas prints are a great way to add a unique and lively touch to corporate offices. They can be used to create a powerful visual presence and make a bold statement that will draw the eyes of visitors, employees, and clients.
Extra-large canvas prints create a professional atmosphere and add a unique touch to any room. They can be used to showcase the company's logo, mission statement, or any other meaningful message.
Not only can large canvas prints help to inspire and motivate employees, but they can also help to create a sense of pride and unity in the office. In addition, they are a great way to add a personalized touch to any office space and make a lasting impression.
• Display Paintings on Large Canvas
Oversized canvas prints are an excellent way to display artwork and paintings. These prints are created by printing photos and artwork onto an extensive canvas, allowing for a beautiful and eye-catching display.
Not only do large canvas prints make artwork and paintings look more impressive, but they also provide a more durable and longer-lasting display option than other methods. These can turn a simple wall into an impressive art gallery with the right picture.
Large canvas prints are also effortless to maintain and clean, making them ideal for long-term displays. With many different sizes, finishes, and framing options, giant canvas prints are a great way to bring any artwork or painting to life.
• Family Portraits Prints on Large Canvas
Another idea is to showcase your family portraits with these prints. Whether a portrait of your entire family or a special moment between two people, these cheap, large canvas prints will transform any wall into a work of art.
They are durable, easy to hang, and long-lasting, perfect for displaying your most cherished memories for years to come. They also make great gifts for family and friends so that you can share your favorite moments with them.
With large canvas prints, you can make your family photos stand out and show your love and appreciation for each other!
Museum-Quality Canvas at an Affordable Price
The best thing about CanvasChamp products is the price point. We are proud to offer incredibly affordable prints that are super durable and high-quality.
You can easily create a one-of-a-kind wall display without breaking the bank. Oversized canvas prints craft an elegant wall display to draw the eye and showcase your unique style.
Custom Large Canvas FAQs
What is the largest size canvas?
The largest size canvas available from CanvasChamp is 40" x 80". These oversized canvas prints are terrific for displaying custom artwork and paintings in corporate or personal spaces.
Where to buy large canvas prints?
The best place to create and purchase large canvas prints from digital photos is CanvasChamp. The process is easy, the product is affordable, and the result is a beautiful piece of home décor to display your most treasured memories!
What is the largest size canvas you can buy?
The largest photo canvas prints you can purchase from CanvasChamp measure 40" x 80". These giant canvas prints are a simple way to transform your space with just one new piece of décor.
Where to get large canvas prints?
CanvasChamp is the leading producer of cheap, large canvas prints. With the easy-to-use design tool, a wide range of products, and customization options, they are the one-stop shop for canvas items!
Where to order large canvas photo prints?
The best place to purchase extra-large canvas prints is online from CanvasChamp. The price and durability are unmatched! Starting at $10, you can customize your life with various items.
Where to print large canvas?
Large canvas printing can seem daunting, but CanvasChamp makes the process a breeze! Just upload your photos to the design tool, place them where desired, add text, and order your big canvas prints.
What are the popular large sizes of canvas?
Popular custom large canvas sizes to print wall art are 24x24, 30x30, 40x40, 50x50, 24x48, 24x36, 24x60, 30x40, 30x60, 40x50, 44x22, 60x20, 60 x 40.
We print really extra large canvases
We specialize in large format photo printing with our custom sized canvas art prints at up to 54" x 54" & more upon your request!. Large canvas prints impeccably accomplish your needs for corporate installation or that large empty space on a wall. Transform your high resolution photos to beautiful art pieces with large canvas prints.
For more details, feel free to contact our customer service team. We'd be happy to help you.
Talk to live person:+1 (800)-(993)-0992or chat with us now!
We Guarantee You'll Love It
Premium Quality Photos On Canvas Prints From CanvasChamp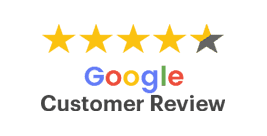 Buy With Confidence
We love all the Canvases we have received from CanvasChamp!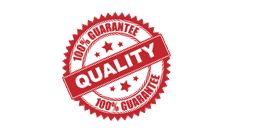 Quality Promise
We want you to love the product you get, not just like it.