3D Printed & High Quality

Return & Exchange within 90 days

Special Offers Every Month

Personalized Lamp 3D Printing PLA

Payment 100% Secure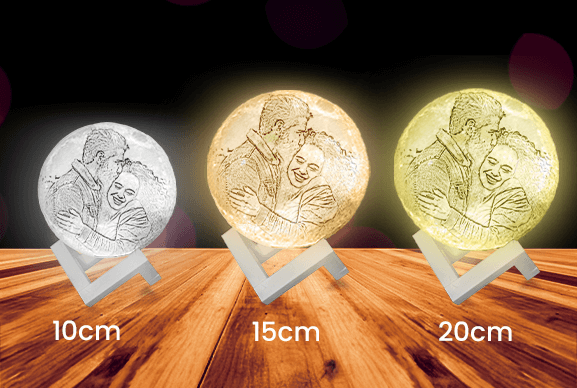 Custom Moon Lamp Size Guide
CanvasChamp offers you three different sizes to light up your best pictures on our personalized moon lamp.
A 10 cm-sized moon lamp will typically sit nicely on an office desk or a car dashboard for a date night.
A 15 cm custom moon lamp will look great on your kids' study table or a coffee table for an ultimate romantic mood.
Our 20 cm moon-shaped lamp would be perfect for shelf decoration, inside a bathroom, or above a mantel to create an instant night lamp for dark nights.
Customizable Moon Lamp makes for Great Unique Decor
Display Your Favorite Pictures in a Unique Way
Choose a gift that your friends and family will never get tired of looking at! Bring joy and excitement to holidays and special occasions when you create a personalized Moon Lamp for the special people in your life.
Create something unique and personalize it with your favorite memories or your favorite pictures of that special someone. Design your moon lamp with personalized photos, designs, and personalized text.
Whether it's Thanksgiving, Christmas, birthdays, anniversaries, or baby showers, our custom moon lamps are a gift everyone will appreciate and cherish for years to come.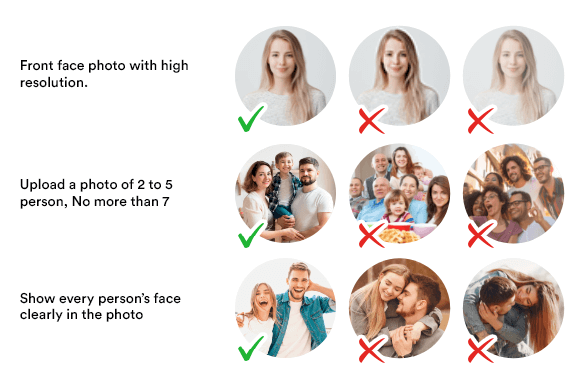 Is my photo good for a photo moon lamp?
Moon lamps are a great night lamp to use and gift, but you might want to take care of a few things before customizing your picture for it. You need to ensure that your photo is clear, with a background showcasing all the subjects' faces in the picture. Make sure the image is of high resolution as well to make the best moon lamps!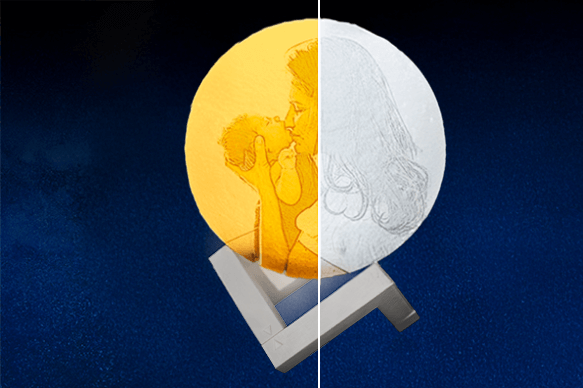 Your Memories Presentable During the Day and Night on Custom Moon Lamp
Our custom moon lamps can look beautiful even when they are lit or not. Your images are carved on the moon lamp's surface to look appealing even during the day and the night.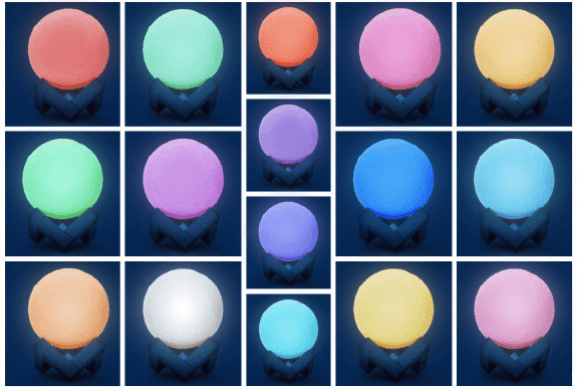 1,2,3….16 Colors on Our Custom Moon Lamp
Enliven the nights with your photos printed on our custom moon lamps. CanvasChamp's custom moon lamps can change colors to match your mood. Choose from up to 16 colors through which you can make the moon lamp light your room. A small remote is provided to help you reach to your desired color light and get the mood going!
Moon Lamp Personalized With Picture - FAQs
How many days are required to handcraft this product?
It required 3 days for production.
What are the refund and return policies?
It is backed by our 100% love it guarantee and a complete refund or refund of your product is possible if you don't like the product or if it has any manufacturing defects.
Can we change/modify the design once the order is placed.
Unfortunately, once the order is placed you cannot change/modify the designs.
Is this item covered by your 90-day return policy?
Yes, Absolutely.
Does the stand come together with the lamp?
Yes, absolutely. A wooden stand comes together with each lamp.
How long can the battery keep working? *
It is rechargable , one full charge works 12 hours.