Beer Mug Design Gift Ideas
Mens Beer Mugs

Picture Collage Beer Mugs

Animated Beer Mug

Beer Mug Birthday

Beer Mug For Dad

Groomsmen Personalized Beer Mugs

Large Beer Mug

18th Birthday Beer Mug

21st Birthday Beer Mug

30th Birthday Beer Mug

Grandpa Beer Mug

40th Birthday Beer Mug

50th Birthday Beer Mug

Birthday Beer Mug

Cartoon Beer Mug

Dad Beer Mug

Fathers Day Beer Mugs

Funny Beer Mugs

Glass Beer Mugs With Handles

Harley Davidson Beer Mug

Harry Potter Beer Mug

Anime Beer Mug

Transparent Beer Mug

Printed Beer Mugs

Pint Beer Mug With Handle

Best Dad Beer Mug

Classic Beer Mug

Delft Heineken Beer Mug

Groomsmen Beer Mugs united states

Groomsmen Gifts Beer Mugs

Wish You Were Beer Mug

60th Birthday Beer Mug

Best Dad Ever Beer Mug

Fantasy Beer Mug

Beer Mug Sayings For Dad

Best Man Beer Mug
Special Occasion Beer Mugs with Handle Ideas
Engagement Beer Mugs

Beer Mugs For Father'S Day

Wedding Beer Mugs

Happy Birthday Beer Mug

Happy Fathers Day Beer Mugs

Graduation Beer Mug

Groom Beer Mug

Groomsmen Beer Mug
Additional Options to Design Beer Mugs
Customizing beer mugs in style made easy. Check out how you can make your own custom beer mugs online!
Size

We have one beer mug size, 11 oz, or 0.69 pints.

Import Photos

This is where the magic happens! You can import photos from your computer, Facebook, or Instagram to create your custom beer mug.

Color

We offer one beer mug color, transparent.

Layout

You can add up to four photos with a variety of layout options. If you want to use more than one photo, try different beer mug picture layouts to see what looks best!

Other Options

You aren't limited to just photos though. You can also add beer mug clip art, quotes, sayings, icons, or give your beer mug a name. However you want to personalize your beer mug, you can.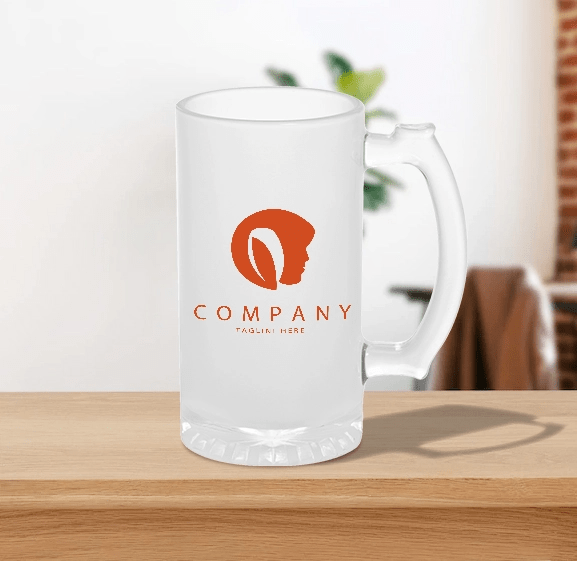 Promotional Beer Mugs
This customizable beer mug isn't just great for personalization, but for company promotion too. This is the best beer mug to print your company logo or message onto so your employees or customers will associate you with having a good beer and a good time. You'll have the perfect opportunity to market your company, especially around St. Patrick's Day or Octoberfest season. Spread your company's message with promotional beer mugs!
Q: What are beer mugs called?
A: Beer mugs are also commonly referred to as beer steins.
Q: Where do I buy a beer mug?
A: You can purchase a custom beer mug right here at CanvasChamp!
Q: How much does a beer mug hold?
A: Our beer mugs hold 11 oz of beer, roughly 0.69 pints or 1.36 cups of liquid.
Q: Does CanvasChamp have glass beer mugs for sale?
A: Yes! We offer custom glass beer mugs that you can add up to four photos to, a company logo, or even your favorite quote.
Q: What is the difference between a beer mug and a beer stein?
A: Beer steins are made for stoneware, porcelain, pewter, or even crystal glass while beer mugs are ceramic, plastic, or glass.
Q: Why does beer come in such large mugs?
A: Beer comes in large mugs because beer is often served in large quantities due to its lower alcohol content.
Q: Can I use beer mugs for coffee?
A: Of course! You can drink anything you want from your beer mug, including water, tea, or soda.
Q: How do you hold a beer mug?
A: You wrap your whole hand around the beer mug handle and hold it firmly, no need to hold your pinky out.