What Is Canvas Made Of?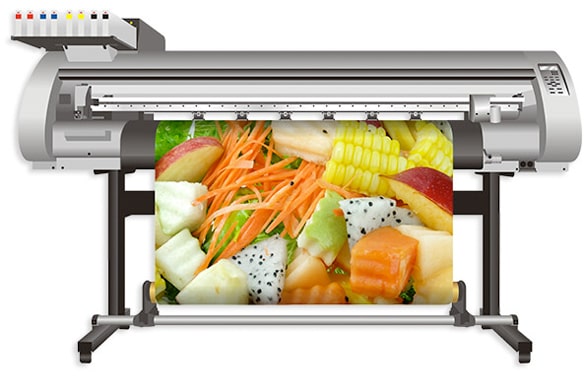 In simple language, a canvas is a plain—woven fabric, which due to its highly durable quality was primarily used for making marquees, backpacks, tents, sails and other items which required durability. However, with the growing popularity and demand of print photos on canvas, the same fabric was used to create stock and personalized photo canvas prints.
The narration above matches precisely with the traditional canvases which were made from hemp. However, with time, fabrics like cotton and linen are usually used to create canvases.
According to a report released by InfoTrends, Canvas prints covers 12% market of the total online printing industry in the United States. The same report also shares that printed canvas is expected to reach 860 million for a 5-year CAGR of 11.6% by 2018.
The report undoubtedly gives a glorious sneak into the future of canvas prints. But we believe, that despite its popularity and the invincible space that it has made in the hearts of people around, there are users who are still unaware of the minute details linked with the gorgeous canvas prints. Let us have descriptive look at these.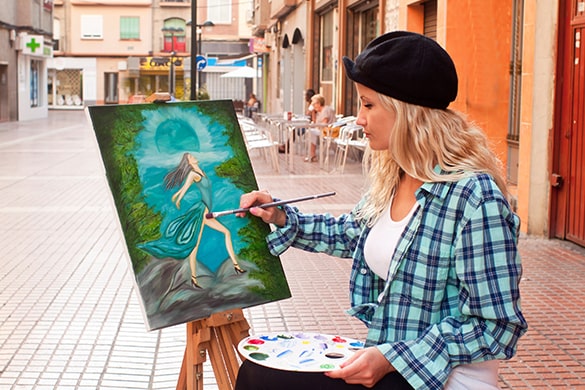 Canvas for Paintings
It was somewhere in the 14th century that canvas became a common medium for painting using oil paints. This was the time when they replaced the traditional wooden panels and started their journey from Italy.
Talking about their durability and reliability, you can still find one of the oldest canvas oil painting in Berlin (French Madonna with angels).
Types Of Canvas Prints
Basically, there are two kinds of photo canvas prints
Personalized

Stock Images

Single Panel

Multi Panel
Printing Methods
Raw Materials
Technology
Printing Methods
Till now we learned about the evolution of canvas prints and their journey till date. Believing that things till now made things clear, let us now learn the way canvas prints are printed.
With the introduction of new technologies, the modus operandi has changed. Turning back the pages of time, canvas prints were done through offset printing. However, the launch of HP Design jet z6100 and the use of latex inks changed the printing quality impeccably. The mentioned two are used vastly to deliver museum-quality canvas prints to buyers.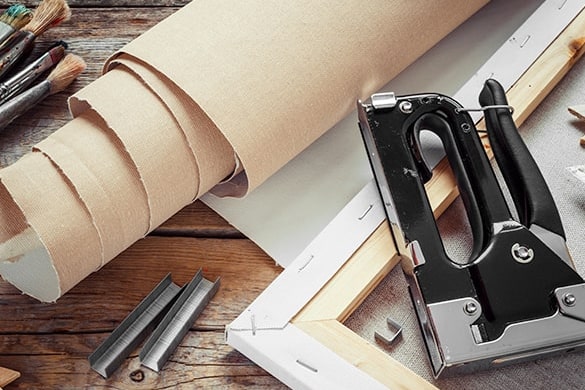 How photo canvas prints are constructed
Once your photo canvas gets print ready, it is stretched around a wooden panel/stretcher bars, which are usually made from pine. The wrapped canvases are stretched and underpinned/glued for added strength.
The only thing which needs to be cautiously kept in mind is that the underpinning has to be done religiously with entire focus. This is why it is preferred that the task is assigned to only the experts who have sufficient experience in doing this.
Uses Of Canvas Prints
Though we are covering this last here, the entire blog search/writing started because you wanted to use a canvas print. So, without making any further delay. Let's have a look at the ways in which a canvas print can be used
Home/Office Decor

Framing Artwork

Gifts

Exhibition Purpose
How To Check The Quality Of Canvas Prints
Checking the quality of canvas from a technical perspective might prove a little difficult for a layman. However, there are certain points which you can examine in order to ascertain a decision regarding its quality. They are
Type of Canvas

Thickness

Stretched Bars
These were few factors you need to check to judge the quality of the canvas. Besides these, while ordering canvas print, you need to check whether or not the company is offering you free image manipulation to make your photo canvas print look more beautiful.
To get a superior understanding of our standard canvas print sizes, review our canvas sizing guide. Our design a wall feature offers even more guidance to help you plan to decor your wall.
Some Precautions To Keep In Mind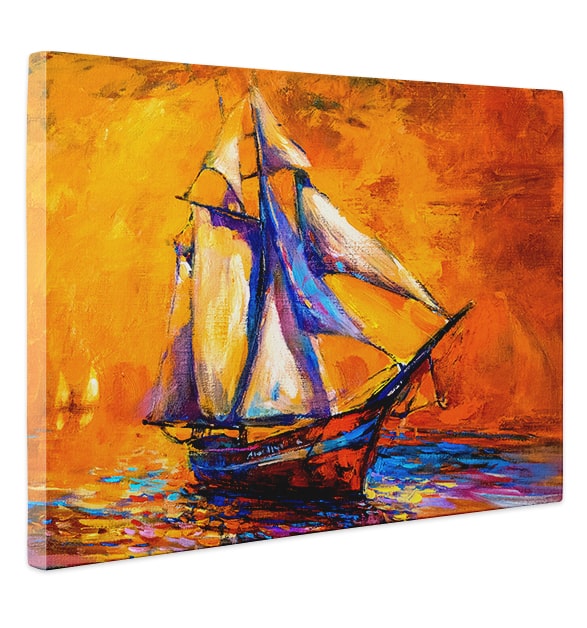 Ok, before we sign off, we would like to share with you some precautions you need to keep in order to ensure the long life of your canvas prints. They are:
Keep them away from direct light.
Keep them away from moisture. A damp canvas can lead to distortion.
Give gentle dusting to your canvas prints. We advise using a linen cloth for the same.
Place them upright. And never keep anything on them.
Want To Create Your Own Canvas Prints?
No Risk. 100% Guaranteed.