Choose your Canvas Wall Display
Quality you can trust!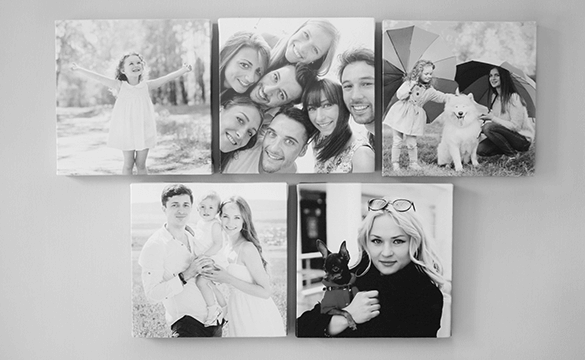 Personalized Wall Displays
Our photos on canvas are great for decorating your Home
Beautiful display options for every place. Transform your favorite photos into stunning canvas prints.
Create an amazing Canvas wall display from your favorite photos. Checkout our preset unique canvas print wall displays arrangements that work best for you and other choices to guarantee your photos look their best.
We guarantee you'll love it
Quality you can trust!
Options

11 Best Possible Designs To Choose From

Services

Expert advise and designers to adjust and well arrange images

Safety

Google Trusted Store, Satisfaction guaranteed

Quality

We produce the highest quality Canvas Prints available
Canvas Wall Displays / Full Wall Display
If you're considering ordering canvas artwork for your new home, work space, or vacation home, we suggest you also consider ordering a Canvas full wall display to grace the space. Our products are perfectly priced to provide the beauty and elegance of professional print-making, without the additional hassle or cost of travel to-and-from in-town printers. Canvas is a highly durable choice for any type of art space.
Canvas Wall Displays vs. Single Canvas
Full wall displays, rather than individual prints, will allow your artwork to expand beyond the typical one-dimensional perspective that comes along with single piece canvas prints. Expanding your prints will encourage the artist's eye to become more engaged with the space. We also recommend you pick photographs or other prints that will accent room features like nooks, cubbies, window seats, columns, or other architectural elements that could be accentuated with well-placed artwork.
Let your wall tell a story through Canvas Wall Display
Consider ordering multiple prints with our canvas wall display option to create new depth, feature existing accents in your home, or to share special memories without limiting yourself to the inconvenience of choosing a single piece of art. Choose a variety of your favorite family portraits, vacation pictures, or favorite memories from college. You won't regret the personal touch our prints will add to any space. A photograph is worth a thousand words- so why not tell a story?
Q:

Do you charge extra to apply black and white effect on my photo collage?

A:

No, there is no extra charge for a basic editing or application of basic effects.

Q:

What is "thin wrap?" I want to order some prints as a gift and want the canvas boards that can be easily hung with no special hardware.

A:

Hello, Thanks for getting in touch with us. Thin wrap canvas prints are those whose thickness of the frame is 0.75". We also provide thick framed canvas prints whose thickness is 1.5". These prints come ready to hang on the wall with suitable hardware on the back of the frame. Please email us your further queries on cs@canvaschamp.com Thanks

Q:

Hi,Good day! Would it be possible to get the START and END dates of this particular codes we saw in your website: "WALL10"Your help would be greatly appreciated!Thank you.

A:

There is no specific start date available for the promotional code as our team generates the codes season wise. We do mention the last date on the website under special offers section for all the discount offers.

Q:

Is the wall display in the original picture (with the little girl in a striped jacket and winter hat) available for purchase? If not, can you please tell me the dimensions of each of those photos, as I would like to create that wall display. Thank you.

A:

Hello there, Greetings! Please know those images are our copyright images & we do not sell it. Also, if you are looking for the same wall display, you can let us know with the pictures & we will create one for you. Please let us know if we can assist you any further. Thanks, Alex Canvas Champ

Q:

I like your 5-piece wall display (38x 36) but I would like to know if I can change the orientation 90degrees. The photos I would like to display are just the opposite of the direction you have shown. Thank you,Carrie

A:

Hello there, Thanks for getting in touch with us. Our design team can help you with the orientation of your pictures for the required wall display prints. Please email us your high resolution files of your pictures at cs@canvaschamp.com and specify the details in which you want the pictures to be. Our designers will create a proof for the wall display and send it to you. Also, you can email us your further queries on the above mentioned email address. Have a great day! Thanks

Q:

What kind of pictures are suitable for wall displays?

A:

Any of your favorite photos can be added in the walls display prints. Be it a wedding ceremony or a birthday party or just a cluster of all your favorite pictures can be put up on the wall to speak about your life!

Q:

What are canvas wall displays?

A:

Wall displays are group of canvases that you can order for a special price. They are generally meant to cover the whole wall or an area of the room . You can order multiple images on multiple canvas grouping.

Q:

Can you do a 2/4/5 panel Canvas from a single Image ?

A:

Yes we can definitely do that, you just need to email your picture at cs@canvaschamp.com with the desired number of panels. We will split the image according to the image proportion.

Q:

How do I choose the size of my wall Display ?

A:

Email us the approx wall size to cs@canvaschamp.com. Our designers will get back to you with the appropriate size within couple of hours.

Q:

What is the thickness of my wall display prints?

A:

The thickness of all the prints in a wall display is 1.5 inches.
Ask about Canvas Wall Displays and get answer in email.
×
"Strike Through Prices" (STP) represent offering prices. That means we offered the item or service at those prices at some point during the past 90 days; however, we may not have sold the item or service at that price. The savings we show from those prices may not be based on actual sales of the item or service. We encourage our customers to do their own comparison shopping to see what a great value we offer.