Wedding Canvas Prints
We Give Pictures a New Meaning!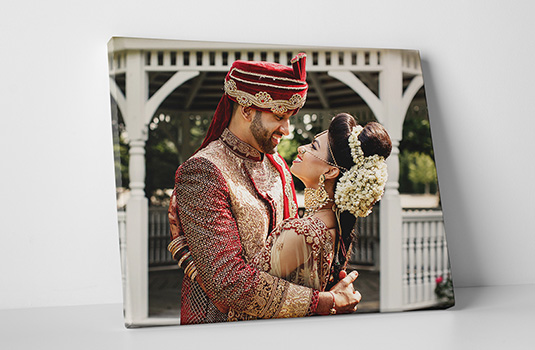 Photo Canvas Prints
If your wedding day or wedding anniversary is on the horizon, celebrate it in style and in a romantic fashion. Your significant other expects you to do something amazing.
Shop Canvas Prints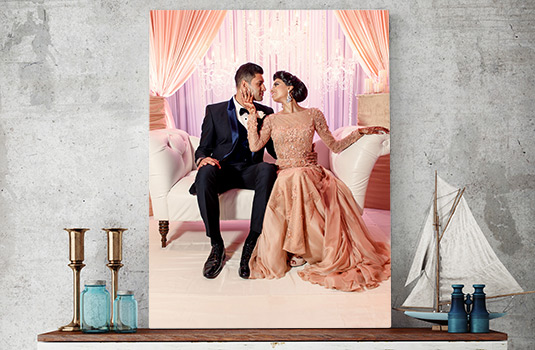 Canvas Word Art
We have an editing tool to get you started. You can add custom text to any photo. You can add your wedding vows (like dates, names, or an important quote to your image) on the canvas, celebrate an occasion such as
Lyrics On Canvas
Do you have a special couple getting wedded and wish for a gift that is exceptional to them? Or are you that special couple who have just gotten married and would like something amazing to memorize that exceptional day? Look through our wedding canvases; we are confident you will discover an impressive
More[+]
Wedding Canvas with Lyrics
The song you danced to on your wedding day holds a special significance in your life. Whenever it plays, memories flourish back into your head, reminding you of your first dance. Now, you can write down the lyrics on the canvas. This way, you will never be too far away from your wedding song.
Wedding Photo Canvas Collage
We aim to preserve your precious memories and put a long-lasting smile on your face
Lowest Prices Guaranteed!

We're sure that you will discover the best prices accurate here .+ 100% satisfaction guarantee!

High Quality Materials

All Frames handcrafted with Passion + Highest level of museum-quality CANVAS.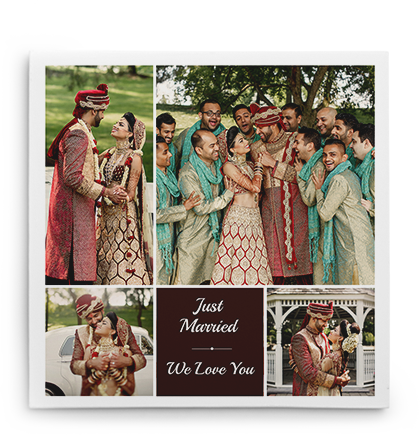 Lighting Fast Shipping

Receive your prints in just 5-8 business days to your door-step. Free Shipping on over $69.

Top Notch Customer Services

We are available 24x7. Feel free to ask us anything at any time. Read our FAQ.
Why should you memorialize only one wedding photo when you can memorialize several? Plus, choosing only one moment to remember is not an easy task, as you might want to feature more than one picture on your canvas. More[+]
Personalized Wedding Canvas Prints
By adding personal touches to a wedding day canvas print, you make it special — No, you make it truly yours. You do not have to be the groom or the bride to give the picture, but anyone close to the couple can offer them a canvas prints. If you have captured their special moment on camera, you can personalize it with their names, the date they tied the knot, and present it to them.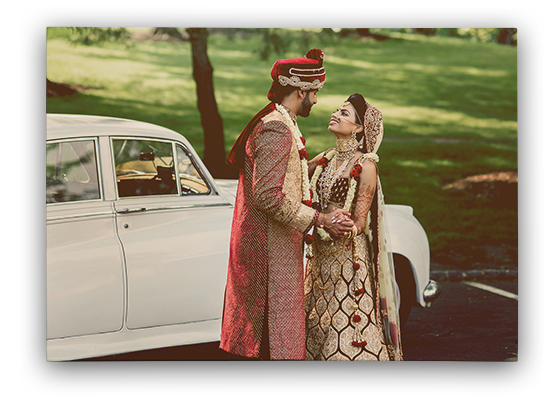 Wedding day Canvases
You just upload the photo. We take care of the rest.
Upload your wedding photo from the computer, mobile, Instagram, or even Facebook. We will turn it into beautiful wedding canvas art.
Our wedding day canvases are available in different prints, styles, colors, fonts, and designs. You can create your own unique design, using your imagination to design a beautiful and meaningful portrait showing both of you in a loving embrace on your wedding day.
You can choose from a variety of different sizes, ranging from 5" x 7" to 54" x 54" or higher. We create our wedding canvases using an eight-color inkjet to create a vivid and high-resolution picture.
To protect it from scratches, we use acrylic coating, wrap the picture tightly around the frame to prevent it from sagging, and add a sturdy back to keep it secure. If you are feeling creative, you can select from personalized wedding canvas prints with words or with lyrics.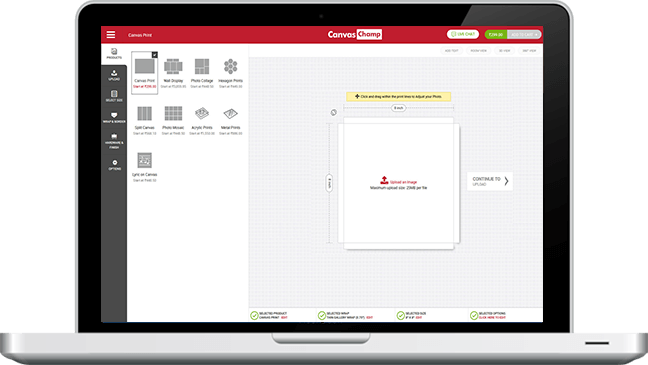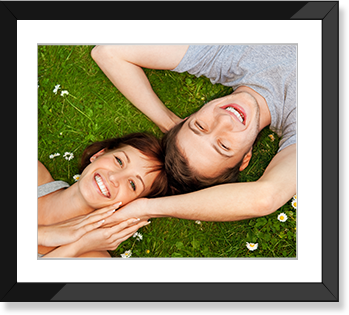 PERFECT

Gift for the Happy Couple

Framed photo prints are also ideal gift ideas! Surprise your much loved couple with framed prints they will love.
Add Life To Any Space
With Our Premium Framed Prints
We make use of the finest materials. All the art work that we work on in our studio is very high quality. Create custom
framed photo prints
from your favorite.
GET STARTED
No risk. 100% guaranteed.
TOTAL ART PRINTS SHIPPED
100% "Love Guarantee For Life!
1,000,000 + and counting