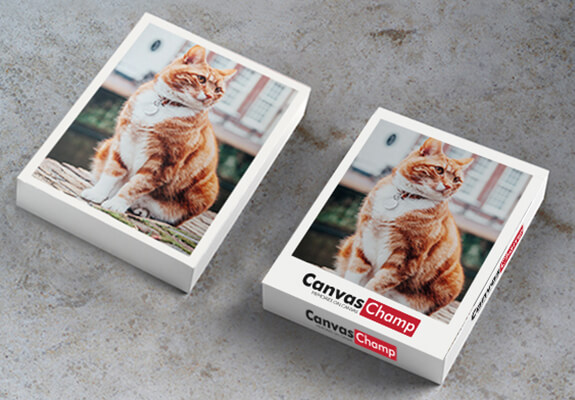 Types of Images Accepted For Custom Playing Cards
Currently, JPG, BMP and PNG image formats are accepted and recommended for high-resolution playing cards.
We make it easy for you to make custom playing cards and to add your photos for customization. Simply drag and upload photos from your local computer drive, Google Drive, or social media platform to personalize your deck of cards.
Not sure if your images will fit? Our design tool provides a template to help estimate the exact sizing of your cards.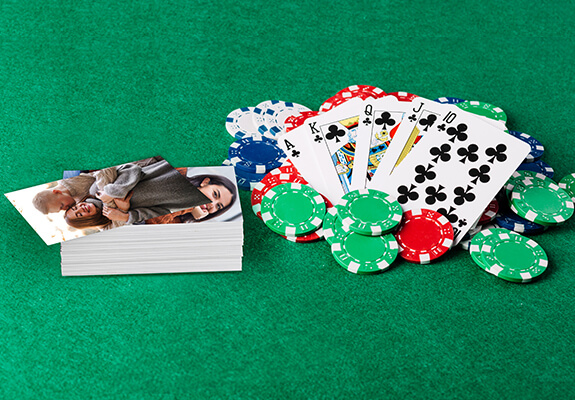 Custom Playing Cards Are Ideal For:
Birthdays
Game Nights
Anniversary Gifts
Christmas Gifts
Wedding Party Favors
Corporate Branding
Product Launches
FREQUENTLY ASKED QUESTIONS
Q:

How long does it take to create a deck of custom playing cards?

A:

Once you have picked an image(s) or design you would like to use, it takes about 5 to 10 minutes to complete the design process and complete your order. After finalizing your design and submitting your order, standard shipping takes between 3 to 7 days.

Q:

How many cards come in the deck of playing cards?

A:

CanvasChamp custom decks are made of fifty-two playing cards, including thirteen cards in each of four suits, Clubs ♣, Diamonds ♦, Hearts ♥ and Spades ♠, with reversible face cards. Our decks also include two Jokers, each with a different colour combination. Each suit includes an Ace, King, Queen, and Jack, and cards from two through ten, with each card depicting symbols (pips) of its suit. Our playing cards are poker size 3.3" H x 2.07" W, or B8 size according to ISO 216.

Q:

How do I add text to my custom printed cards?

A:

You need to edit or create your final image in an image editing program first. Save it as a high-res jpeg file on your computer and then proceed with your playing card order. We recommend using Photoshop, Canva, InDesign, or Affinity Photo If you encounter problems or have basic questions, feel free to contact our design team via chat or email.