Why Choose CanvasChamp for 3D Photo Lamp
90 Days

Return

Over 4,000,000

Prints sold

Lowest Price

Guarantee

Ships in

24 Hours

Premium Quality

Quality
REVIEWS WE'RE PROUD OF!
We love seeing your beautiful personalized 3D lamp with pictures!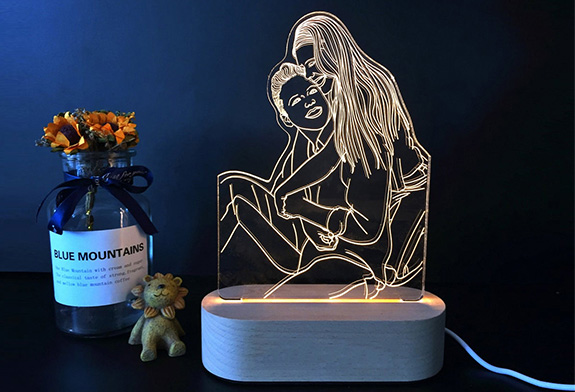 Customizable LED Lamps Make for Unique Home Decor
Let your favorite photo memories shine bright
Choose a gift that your friends and family will never get tired of looking at! Bring joy and excitement to holidays and special occasions when you create a personalized LED Lamp for the special people in your life.
Create something unique and personalize it with your favorite memories or your favorite pictures of that special someone. Design the LED Lamp with personalized photos, designs, and personalized text.
Whether it's Thanksgiving, Christmas, birthdays, anniversaries, or baby showers, customized LED lamps is a gift everyone will appreciate and cherish for years to come.
Design Your 3D Photo Lamp