Metal Prints
The most vivid print media at your fingertips!
60% OFF ON METAL PHOTO PRINTS | PROMO APPLIED!
TODAY'S SPECIAL:

Buy 2 Get 1 Free |

Use code:

B2G1METAL
Starts at
$13.65
$5.46
60% OFF
Our Metal Prints Offer Fantastic Qualities
Print your best photos and showcase vivid colors on metal prints
Make a lasting impression when you order prints on aluminum. Create a display that is better than the original photo. Our process begins with our white matte aluminum and is made to show true, rich, vibrant colors. Our metal printing process gives your photos more depth, sharper contrast, and deeper color saturation than traditional photo printing.
Durable Beyond Belief

Great Print Quality

Latest Technology Innovation

Alternative to Traditional Print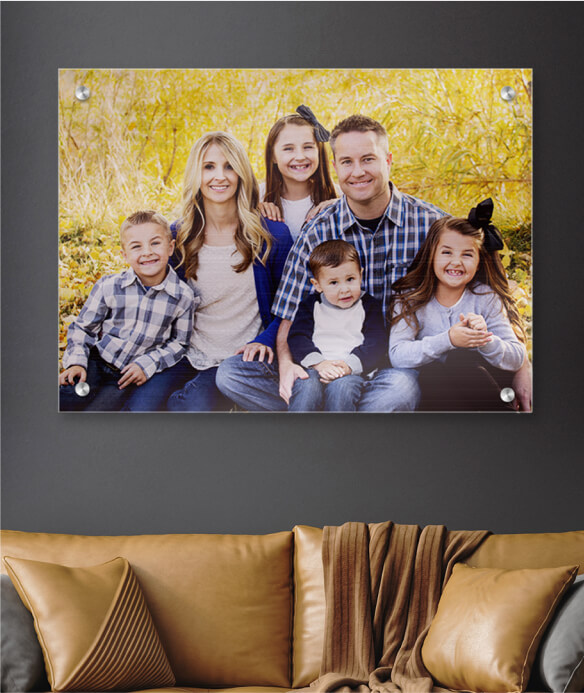 Reasons to Choose Metal Print Photos
We can think of a few!
Fade and yellow resistant
We provide the best quality printing
Sharper details, cleaner edges
Affordable no matter your budget
Vibrant, rich colors
Choose original, sepia or gray scale
Choose a frame or go frameless
Available in glossy finish
No photo surface protection needed
Many hanging options available
These prints last forever and nearly indestructible
Tough Frames for a Solid Look
Metal prints capture everyone's attention with their striking color saturation, sharper contrast, and amazing depth. Choose a frameless option for a modern setting, or choose one of our quality frames to match your personal decor. We offer a wide variety of hanging and framing options for you to enjoy the fun of adding stylish artwork to your rooms.
Ready to display your photos printed on metal
Black Frame

Brown Frame

Brown Golden Frame

Golden Frame
Filter Effects to Try On Our Metal Prints
Okay, you're ready for the next step and want to customize your images. We offer three photo color effects: original, sepia and gray scale. We use the latest technology and guarantee your photos will not only be rich in color but will last a lifetime. If you are not sure what effect you'd like on your metal photos, compare the samples below.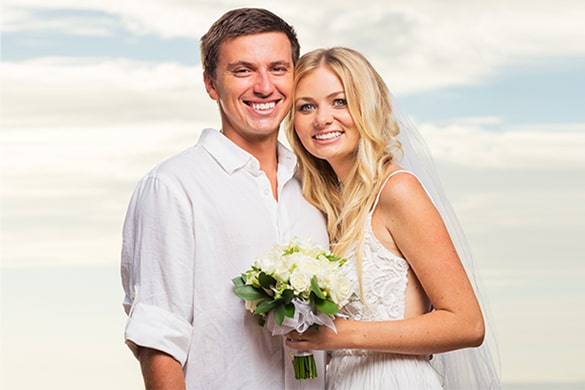 Original Effect
Your metal photo print will shine with natural brilliance, look amazingly dynamic, blow away the concept of durable by lasting a lifetime and never-never-never fade. So when you prefer the look of an original photo, choose our original effect option and enjoy a metal print with dramatic effect.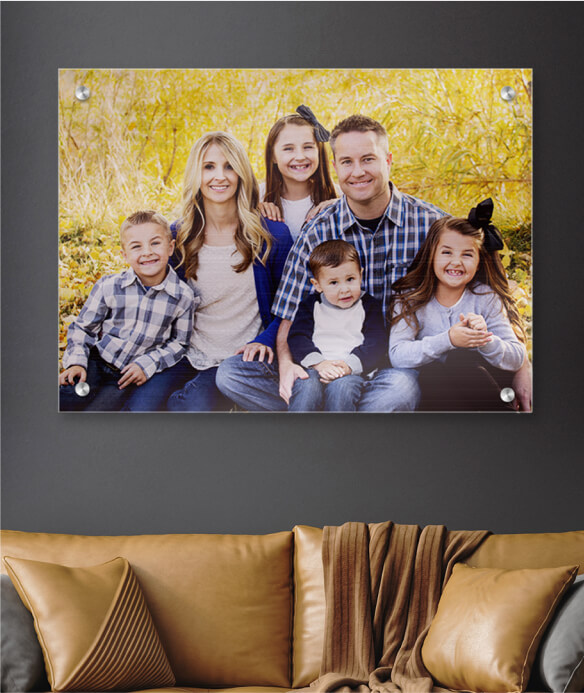 Sepia Effect
Create a vintage and long lasting impression when you use the sepia color effect on your custom metal photo print. Sepia is a beautiful reddish-brown effect that gives your photos an antiqued look; It has even been known as a romantic filter.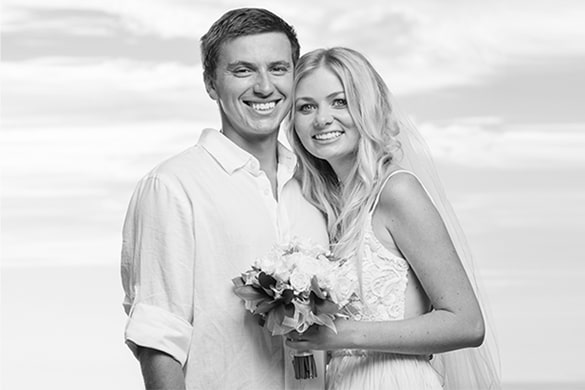 Gray Scale
Our gray scale color effect is so much more than "black and white." This option takes advantage of every shade of the color imaginable, replacing the colors with an equally intense gray shade.
From pure white to total black and every color between, each color presents its own intensity which results in varying degrees and shades of gray.
Metal Prints Hand-built to Perfection
It doesn't get better than this: durable and low maintenance!
 

Durable

 

Waterproof

 

Frameless

 

UV Resistant

 

Beautiful
Surface Options
We offer a white surface for your metal prints because it enhances and brightens your photos. It creates more depth, color saturation, and sharper contrast. The white surface is to go-to choice for everything from portraits to candid's and will provide an amazing final product with a real WOW! factor.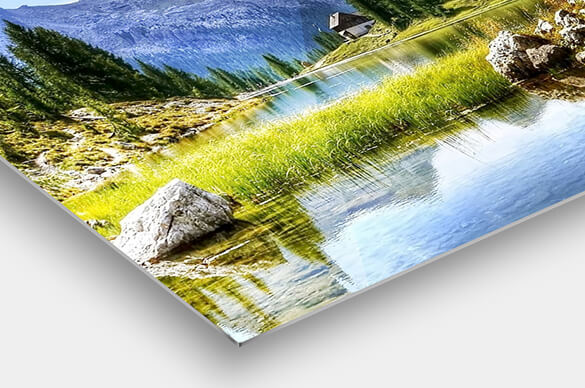 Glossy Finish
Glossy finishes enhance the depth, saturation, and contrast provided with the white surface. The glossy finish is the photographer's choice for outdoor and nature shots, everyday snaps, and any photo with vibrant colors.
Frequently Asked Questions
Q:

I recently purchased a print and received the pieces to hang it but I didn't get any instructions on how to hang it. Can you direct me where I would find how to use the mechanisms?

A:

Dear Customer, Greetings! Thank you for reaching out to us. Please help me with the order number so that we can assist you further on this. Please let me know if there is anything else that I can help you with. Kind regards James Canvas Champ

Q:

Can I Use a metal print on table top?

A:

We usually provide wall mounting kits along with a metal print but we can also have an option of a wooden easel back for placing it on a table or any surface.

Q:

What is the minimum and maximum size of a metal print that I can Order?

A:

Any size between 8"x 8" to 48" x 60" in any combination, for bigger sizes please contact at sales@canvaschamp.com.

Q:

What is the thickness of a metal print?

A:

We use 3 mm – 6 mm ( depending on the size ) of thickness for metal prints. It is manufactured to last and should hold the colors and textures for a long time.

Q:

I purchased a groupon, and I am trying to figure out how to get the image printed directly on the aluminum without the white base (so the grain of the aluminum shows through the image and adds depth), as shown in the groupon images (https://www.groupon.com/deals/gg-custom-metal-prints).

A:

Hello there, Thanks for reaching out to us. There is an option in the metal print while placing the order where you can select the kind of aluminum metal. Please email us your further queries at cs@canvaschamp.com Thanks

Q:

Can you Hang Metal Photo Printing Outside?

A:

Yes, you can! You always wanted to hang art outdoors of your home, right? Well, metal prints will fulfill your wish to hang your favorite art in the garden, patio, swimming pool or even the yard. But make sure you don't end up hanging it in a way where it directly meets the sunlight. There are chances that the lifespan of the photos on metal prints might get reduced due to it.

Q:

What is the thickness, after adding a designer frame to a metal print?

A:

It's around 0.75" – 1.5" depending on the size of the print.

Q:

Can I place it in a bathroom or humid areas?

A:

Yes you can, as it's an aluminium sheet it won't affect.

Q:

What technology is incorporated in making a metal print

A:

Metal prints are photo prints installed on an aluminium block . They give a very contemporary look to any wall. Favorite among prints used for offices and conference rooms.

Q:

I wanted to know if you had the option to print one picture split on 3 pieces of metal? Total width of 50" x whatever depth to keep the ratio (so my picture doesn't look stretched out).

A:

Yes, we sure can do a 3 panel split of a picture on metal, acrylic and canvas prints. Please send us the image on cs@canvaschamp.com and our design team will suggest you a size suitable to the image and ratio.
Ask about Metal Prints and get answer in email.
Note : So, these are some of the major questions that we covered related to photos on metal. If you have any further questions that need to be answered regarding it, then feel free to email us at
cs@canvaschamp.com
.