Metal Prints - A Great Choice!
60% Off Metal Prints + Free Shipping Over $25
use coupon code:

METAL60

|

Ends Soon!
Metal Photo Prints Get Framed!
Metal prints capture everyone's attention with their striking color saturation, sharper contrast and amazing depth. Another great benefit of metal photo prints is their adaptability. Choose frameless for a modern or minimalist setting, or choose one of our quality frames to match your personal decor.
Framed metal photo prints are popular for both home and office settings and they add an artistic charm to any space. We offer a wide variety of hanging and framing options for you to enjoy the fun of adding stylish sophistication to your rooms.
Ready to display your photos printed on metal.
To frame your metal photo print, follow these steps: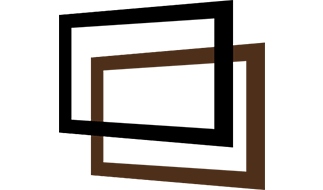 Black Frame
For a big bold look or to draw attention to what's inside the frame,a black frame is just the right thing.
Brown Frame
For a warm room palate and a warm colored photo print, a brown fame is a good choice.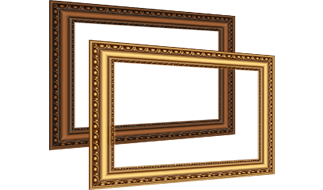 Brown Golden Frame
A brown and golden detailed frame works well with most photo subjects and speak sophistication with a touch of luxury.
Golden Frame
The golden frame draws your eye past its intricate details and into your metal photo print.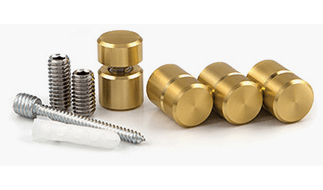 Without Frame
Or choose frameless and proceed to the next step of the ordering procedure.
Front Mount
The Front Mount is a classy way to hang your metal print on the wall.The kit comes with everything you need to hang your metal print masterpiece.
Customize Your Photos on Metal
Okay, you're ready for the next step: decide if you want to customize your images. We offer three effects: original, sepia and gray scale. Original effect will provide the look of a traditional photo: bright, dynamic colors with sharp lines and more depth. Our cutting-edge technology guarantees your photos will not only be bright and dynamic but will last a lifetime.
If you are not sure what effect you'd like on your metal photos, compare the samples below. And don't be surprised if you like more than one!

Original Effect
Sometimes the best presentation of your photos is to simply print them on metal with no changes in effect. That means your metal photo will look just like your original photo: sharp lines, rich, vibrant colors and more depth than you get on photo paper.
Your metal photo print will shine with natural brilliance, look amazingly dynamic, blow away the concept of durable by lasting a lifetime and never-never-never fade. So when you prefer the look of an original photo, choose our original effect option and enjoy a metal print with dramatic effect.

Sepia
When a moment holds special meaning and you want the feeling of that moment to make an impression on the viewer, you want your metal photos printed with a sepia effect. Sepia is a beautiful reddish-brown effect that gives your photos an antiqued look: soft, some say the look is even romantic.
The Sepia Effect is for moments you don't want to forget and people who linger in your memory. It works by softening the brightness, quieting the details and allowing the eye to be drawn to what's important. Sepia is similar to a gentle whitewash, like softening the edges of your memories.

Gray Scale
Gray scale is so much more than "black and white." Gray scale allows a viewer to study the details and subject in your photo by quieting the distractions.
Gray scale takes advantage of every shade of gray imaginable, replacing the colors with an equally intense gray shade. From pure white to total black and every color between, each color presents its own intensity which results in varying degrees and shades of gray.
Gray Scale allows the viewer to see what the photo is all about without the details distracting your enjoyment. That's why some of the most famous photographers of all time use gray scale.
See why our customers love Metal Prints!
Ask about Metal Prints - A Great Choice! and get answer in email.
Question and answer about Metal Prints - A Great Choice!
Q: I just opened an older email, prints at $17.50, but that was for April.What is special now? I'm looking for 11x14 & 16x20, glossy Metal prints.But I'm leaving for France May 14th, so I won't order until I return, YES, W./ French photo's !!respectfullyRobert Sleadd
A: Dear Customer, Greetings! Thank you for the email. Please open below link for the special offers working on our website. https://www.canvaschamp.com/coupons-codes-and-deals Please let us know if anything we can assist you with. Thank you Canvas Champ
Is this question useful?
Yes
No
Q: On Metal Print, Prints are directly printed on Metal or sticker adhesive paper added on metal?Eco solvent print/Pigment ink used on this print? Is it uv printing?
A: Dear Customer, Greetings! Thank you for raising the question, We use the dye sublimation printing method to do the metal printing.Please let me know if there is anything further I can help you with. Kind regards, Mike, Canvas Champ. .
Is this question useful?
Yes
No
Q: I am trying to create metal prints but when uploading an image I see blocks of white and grey in the background, is my image too small for 16x20? I hope that these blocks will not be printed int he final product but what is the surest way to know that my image is the right size?
A: Dear Customer, Greetings! Thank you for asking the question. Please kno​​w​ ​ tha​​t the online instant preview is not the ​​actual proof of the image , that option is provided for the confirmation to the customer that they have uploaded t​​he right image for the size they choose.Also as long as ​​the original image ​​you upload is in the ri​​g​​ht p​​ropo​​rtion and the good resolution there will not be any issue. ​​​​​​We process all the​​ o​​rder in a way th​​a​​t if th​​ere is any i​​ssue with respect to the resolution of the image or the proportion or the orientation of the image and our designer team thinks that it will not work we never print it for any order.We always send an email notification to the customer about the issue with the favorable solution for that as well.​​ ​​Still if you have any concerns you can directly place the order and request the proof prior to printing by writing it on the comment section box at the check out page. Please let me know if there is anything further I can help you with. Kind regards, Mike, Canvas Champ. .
Is this question useful?
Yes
No
Q: I have a very colorful image with pastel colors blended together and want to print it on metal.A couple of questions:1 - can I upload at 300 dpi?2 - can I upload a tif file?3 - do you suggest printing on white or aluminum surface?Thanks.
A: Hello, Thanks for getting in touch with us. Firstly yes you can upload a 300 dpi picture, you can also send us a tiff file. And when you have a colorful picture with pastels then you must go for a while metal surface only. Please get in touch with us on cs@canvaschamp.com for further queries. Thanks
Is this question useful?
Yes
No
Q: If i wanted to use a photo i took with my Iphone 6 camera, is that an issue ? will it scale funny?
A: Hello there, Thank you for getting in touch with us, Please note that for the good print quality the image quality has to be more than 150dpi and it also depend upon the size of the canvas you choose, However if you want to find the print quality you can email us the image and we will get back to you with the better print size. Please let me know if there is anything further I can help you with. Kind regards, Mike, Canvas Champ.
Is this question useful?
Yes
No
Q: I purchased a groupon, and I am trying to figure out how to get the image printed directly on the aluminum without the white base (so the grain of the aluminum shows through the image and adds depth), as shown in the groupon images (https://www.groupon.com/deals/gg-custom-metal-prints).
A: Hello there, Thanks for reaching out to us. There is an option in the metal print while placing the order where you can select the kind of aluminum metal. Please email us your further queries at cs@canvaschamp.com Thanks
Is this question useful?
Yes
No
Q: I wanted to know if you had the option to print one picture split on 3 pieces of metal? Total width of 50" x whatever depth to keep the ratio (so my picture doesn't look stretched out).
A: Yes, we sure can do a 3 panel split of a picture on metal, acrylic and canvas prints. Please send us the image on cs@canvaschamp.com and our design team will suggest you a size suitable to the image and ratio.
Is this question useful?
Yes
No
Q: Can I Use a metal print on table top?
A: We usually provide wall mounting kits along with a metal print but we can also have an option of a wooden easel back for placing it on a table or any surface.
Is this question useful?
Yes
No
Q: What is the minimum and maximum size of a metal print that I can Order?
A: Any size between 8"x 8" to 48" x 60" in any combination, for bigger sizes please contact at sales@canvaschamp.com.
Is this question useful?
Yes
No
Q: Can I place it in a bathroom or humid areas?
A: Yes you can, as it's an aluminium sheet it won't affect.
Is this question useful?
Yes
No
Q: What is the thickness, after adding a designer frame to a metal print?
A: It's around 0.75" – 1.5" depending on the size of the print.
Is this question useful?
Yes
No
Q: Can I use the metal prints for outdoors?
A: Yes, but not for a longer period if it is under direct sunlight.
Is this question useful?
Yes
No
Q: What is the thickness of a metal print?
A: We use 3 mm – 6 mm ( depending on the size ) of thickness for metal prints. It is manufactured to last and should hold the colors and textures for a long time.
Is this question useful?
Yes
No
Q: What technology is incorporated in making a metal print
A: Metal prints are photo prints installed on an aluminium block . They give a very contemporary look to any wall. Favorite among prints used for offices and conference rooms.
Is this question useful?
Yes
No