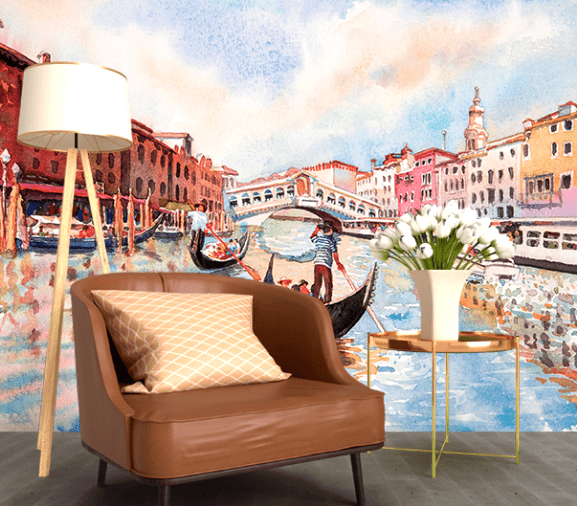 How to Make Custom Wall Murals
It's easy! Using our online design tool, you can upload images and choose any size that fits your room's decor. Then, make your walls unique by using your photos, graphics, or text.
You can quickly do an online upload of high-resolution images from your phone, computer, or social media account. You can size and crop images, add text, or even move them around as you go through the design process. Then, simply enter the width and height dimensions of your space in feet and inches, any optional features you wish, and the material you want to print on. Don't worry — we can print any size for any room!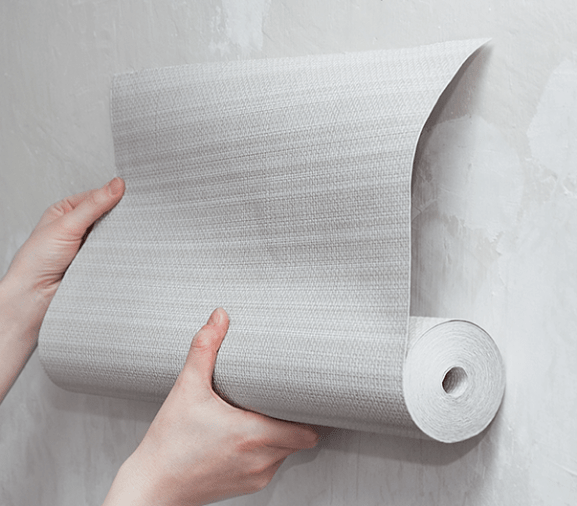 Wall Mural Material Details
At CanvasChamp, we always offer choices that best fit your unique needs. We can print multiple panels of material to cover any size space you have. Choose from the following materials and adhesive options, all of which are printed with colorful latex ink technology:
Poster Satin Paper — self-adhesive
Non Woven Plain Wallpaper — plain-wallpaper
Textured Wallpaper — self-adhesive
Textured Wallpaper — non-adhesive, requires wallpaper paste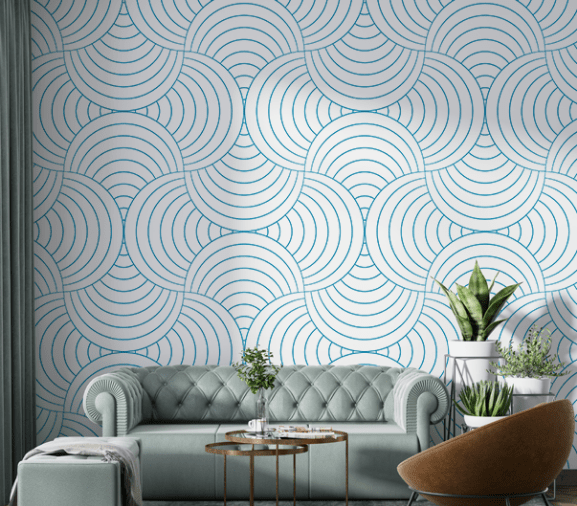 Creative Ideas for Wall Murals
Think of your empty walls as blank canvases. Easily create an atmospheric accent wall that makes a decorative statement in any room of your home by choosing a geometric pattern or landscape design. Consider using a favorite vacation photo to remind everyone of that fabulous beach or mountain trip in a family room. Pick some animal prints in soft, gentle colors and shades for a child's room nursery. Custom wall murals are also incredible for reception areas in a business office. Your company logo, mission statement, and a picture of your corporate headquarters are all welcome! Make a big first impression on your customers when they walk in your door!
Other creative areas for wall murals:
Dining room/kitchen, above or below a chair rail
Quick update for bathroom walls
The base of a bar or kitchen island
Decorate a headboard or bedside table
Desktop or inner desk drawers
Kids' dressers
Entryway wall or stair risers
The possibilities are endless!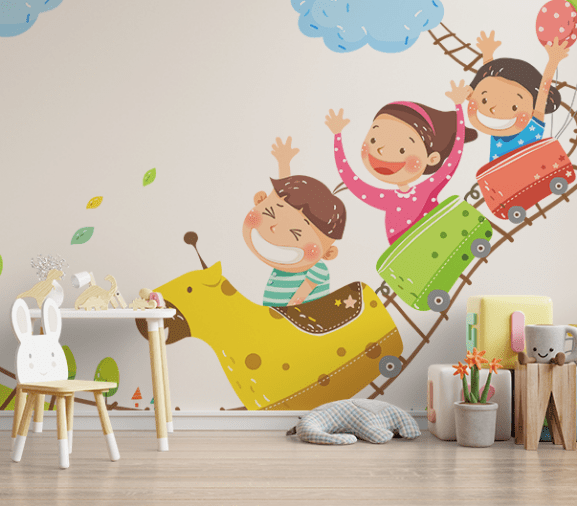 Perfect Quality Custom Wall Murals With ideal Customization Features
Whether you upload your own images or choose stock images, you can pick the perfect material that suits your needs. Our satin and non-woven papers are suitable for just about every situation, while the textured paper is ideal for a child's room or spaces that see lots of activity. This textured paper makes it easy to wipe away messy handprints or cut back on glare in a bright room.
We print our wall mural papers using durable UV latex inks that resist scratching, fading, and moisture. Then, utilizing our digital printers, we can create these seamless wall murals in full color and on durable wallpaper in no time.
Custom wall murals are also ideal as promotional items, temporary wall signs, and trade show displays. Due to the variety of available materials, you can use them almost anywhere.
Customers at CanvasChamp.com can design and create custom wall murals entirely online, in addition to a wide selection of personalized products. It is effortless for you to customize your order on our site because it is very user-friendly. There are many options available, and all standard graphics formats are accepted.