Metal Photo Ornaments Come in 4 Unique Shapes
Circle Ornament

Rectangle Ornament

Square Ornament

Heart Ornament
Metal Photo Ornaments Make Great Gifts of Any Relation!
Newly Born Baby Photo Ornament

Family Photo Ornament

Father Photo Ornament

Mother Photo Ornament

Sibling Photo Ornament

Sister Photo Ornament

Brother Photo Ornament

Wife Photo Ornament

Husband Photo Ornament

Daughter Photo Ornament

Son Photo Ornament

Grandparents Photo Ornament
Select Up to 4 Photos for Your Metal Ornament!
4 Layout Choices, the Design Possibilities are Endless!
1 Photo

2 Photos

3 Photos

4 Photos
HOW TO MAKE PERSONALIZED METAL CHRISTMAS ORNAMENTS?
Creating custom metal ornaments is simple and fun! All you have to do is gather the photos that you want to use to make your metal photo ornaments. Open our custom metal ornament tool. Select the shape you desire for your metal ornament. Upload the photos to our custom metal ornaments tool. You can choose up to 4 photos for 1 ornament for the layout. You can add text or clip art to the design and ta-da you are finished!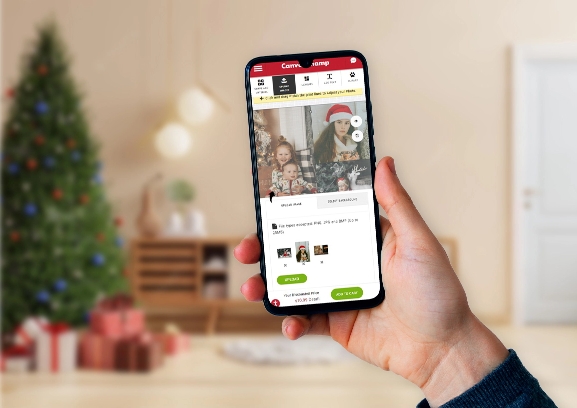 Create Metal Photo Ornaments of Your Precious Pets!
Your pets are your family, and they deserve a spot on your Christmas tree too! Use photos of your pets to design metal photo Christmas ornaments or decorate your home with your pet metal ornaments all year round! They make excellent gifts for all pet lovers in your life!
Promote your Business with Metal Photo Ornaments!
Metal photo ornaments are a unique and fantastic way to promote your business or program! Just use your establishment's logo, staff, or mascot to design metal ornaments so that people always remember you! Metal photo ornaments go great in promotional goodie bags to give away during conventions.
Design Metal Personalized Christmas Ornaments!
You can design metal photo Christmas ornaments to make the holiday even more special for you and your loved ones! Use photos of precious moments with your family, friends, and pets to design ornaments that you will use year after year. Metal photo ornaments will last long for many Christmas holidays to come!