Everything You Need to Know About Acrylic Prints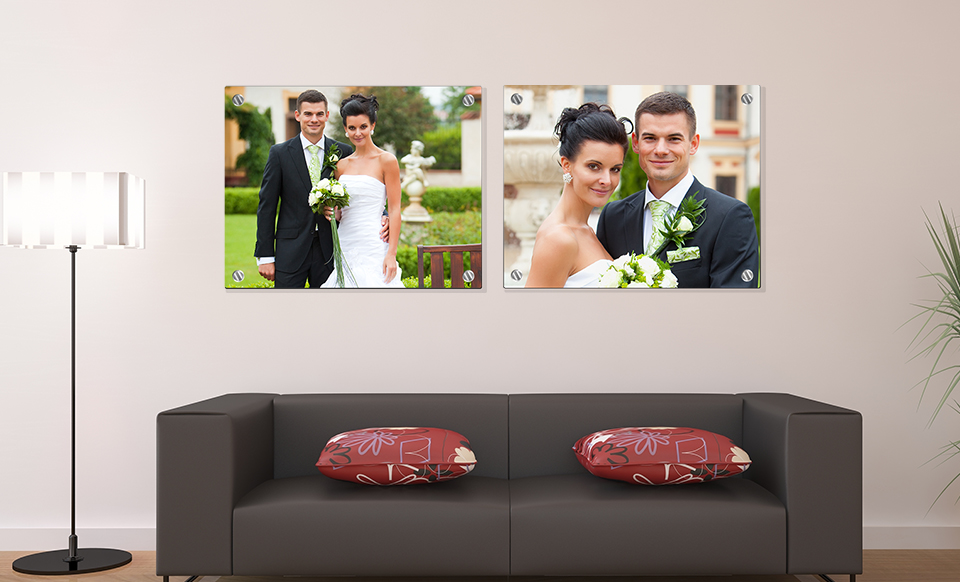 Capturing your memories in the form of photo frames has remained special for years. You may get nostalgic while looking at the old memories and cherish that special moment for a lifetime. 
Technology has impacted the way of capturing special memories as there are many improvements in traditional photography. The latest trends are to choose acrylic prints that are widely available in different sizes and shapes. These acrylic paints work well in other decors and are in great demand. 
However, many questions surround these relatively new advancements in printing and photography. So let us help you to get quick and precise information about acrylic prints that help you decide in selecting them.
What is an Acrylic Print Photo?
Getting a print of the photo is easy, but finding the best ways that make them durable and long-lasting is a daunting task. The recent development in printing, i.e., acrylic print photos, displays your behind the acrylic glass. 
Thus, the acrylic print photo adds a layer to the simple picture that protects and ensures shine. The borderless construction of an acrylic print photo adds ultra-crisp and limelight to your memory. In addition, the simple inclusion of the slimline pane of flawless glass gives a wow factor to any image. 
Acrylic is thermoplastic that has a chemical compound named poly or methyl methacrylate. Many times people misinterpret acrylic as glass. However, there is a difference between the two.
Is it Better to Print on Glass or Acrylic?
Many times users are confused in choosing between glass and acrylic due to multiple similar properties. For example, the transparency and clear mounting of glass and acrylic make them similar choices. 
But there are considerable differences between execution and resulting quality. Glass is prone to damages and scratches, while acrylic is thermoplastic and hence doesn't have any damage issues. 
Acrylic is free from execution defects as it properly fits on the photo. Acrylic is lightweight and is highly affordable to shift from one place to another. Acrylic prints are longer-lasting than glass prints. In addition, acrylic prints come with inheriting benefits of a glossy finish and high contrast resolution. The latest in the family are the HD acrylic prints.
What is HD Acrylic Print?
High-definition acrylic prints are clear, vibrant, and crisp, illuminating the simple photo. Acrylic face-mounted prints offer high-definition finishes. The HD acrylic print comes with an airtight bond between the picture and the acrylic. 
Thus refractive index phenomenon makes acrylic the best choice for making some creative and engaging photo prints. The illumination on the high-definition acrylic print is due to the refraction of light on the acrylic surface. 
The different options in the thickness of acrylic prints, like 1/4 inches or 1/8 inches, adds to the luster of the print. You can go for the 1/4 inches acrylic thickness with polished diamond edges to get the perfect HD acrylic print. Let us look for the best options to buy acrylic prints.
What are Acrylic Prints on CanvasChamp?
CanvasChamp is one of the leading companies that take printing to the next level. Acrylic prints in CanvasChamp are innovative and creative ideas for decorating your office or home in the best possible ways. 
All acrylic prints from CanvasChamp create a sharp impression photo that spreads the vibes and beautifully adorns the walls. These prints come with a splendid expression of the colors in the picture. The broad horizon on the walls comes with complete resistance to UV rays and is 100% waterproof. 
Thus, CanvasChamp is the best option to start with acrylic prints out of all the online service providers available in the market. It is indeed easy to print pictures on acrylic.
How do you Print Pictures on Acrylic?
The printing technology uses the best tools and technologies to print a photo on acrylic. There are different options to print pictures on acrylic. 
First, you can go for printing your selected image directly on the acrylic. It is achieved using the latest UV printing technology. 
The second option to print pictures on acrylic starts with the selection of good-quality photo paper. This photo is then reverse mounted on the acrylic frame. 
Thus, either way you select, all you get is a high-quality acrylic printed photo. So what is better out of glass or metal printing?
What's Better, Glass or Metal prints?
Metals are another competition to glass prints. However, metal prints are less illuminated and observe a soft finish than glass prints. Placing metal prints in the sunlight may cause them to lose their metallic luster. 
Both glass and metal prints come with a boundaryless finish and are in trend. Comparing these two, glass prints have multiple advantages over metal prints. Glass prints offer a highly illuminated finish and glossy look to any photo. The light refraction makes it easy for any glass print to gain the attention of the seers. 
However, glass prints are slightly heavier than metallic prints, but the aesthetic looks make them the first choice in modern photos.
How Heavy are Glass Prints?
Glass prints are considered heavy due to the size and shape of the print entirely covered by high-quality and durable glass. Usually, a 6mm toughened glass has a weight of 14 kg per square meter on average. 
The live and attractive glass print's weight depends on the print size and the type of glass used in it. For example, acrylic glass is way lighter than glass prints.
Is Acrylic Glass Heavy?
Acrylic outshines regular glass as it is lightweight. For example, the weight of 1/4 inches of acrylic glass is 1.4 pounds per square foot, and that of 1/2 inches of acrylic glass is 2.9 pounds per square foot. 
Thus, acrylic glass weighs half that of standard glass. In addition, the resistance of acrylic glass to different conditions like sunlight, water, impact resistance, and lightweight features makes it ideal for photo prints.
So, after going through all the crucial information about acrylic prints, when are you planning to buy some of the great acrylic prints for yourself?