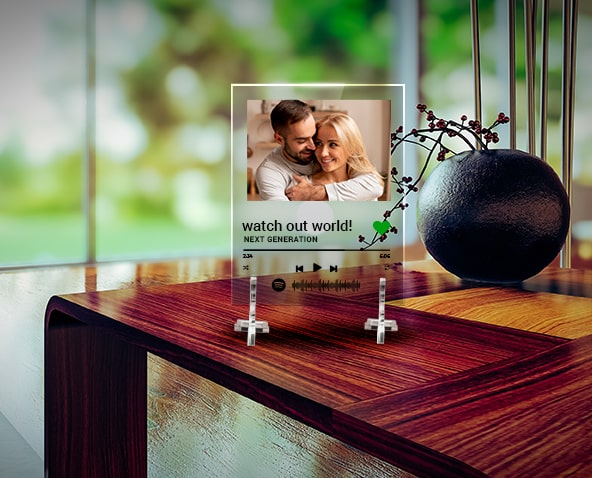 Photo Love Plaques
Create a love plaque with a photo of you and your special someone along with the title and artist of your favorite song. This artwork brings your favorite picture and song to life in a simple way.
These make for great decor in your home or office space. Create a plaque as a gift for that special someone in your life or for a gift for family and friends celebrating an anniversary or special occasion.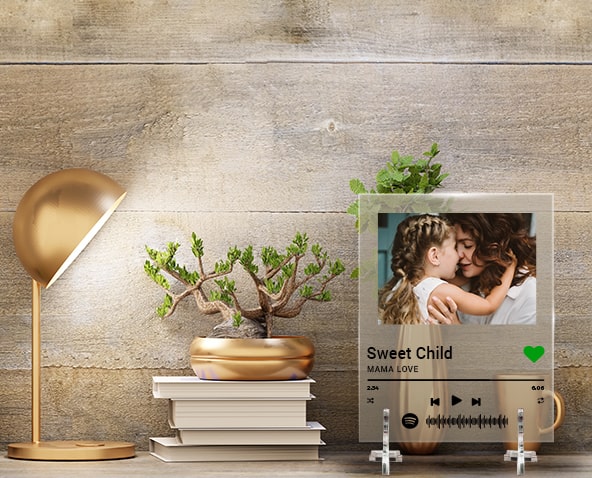 Get Started with Designing
We make it easy to design your custom photo love plaques! Our online design tool is easy to use and allows you to create a masterpiece in just a few clicks.
Simply upload images from your Google Drive, computer files, or your social media profile, provide the song and artist you'd like for your design, and our expert designers will create your masterpiece.
Once your design is finalized, preview your digital proof. After your proof is approved, simply inout your payment method and we'll mail it out within standard shipping time.
If you still need assistance with your love plaque design, our team of experts is available for a chat or call.