The CanvasChamp Difference
You can trust your precious memories to the experts at CanvasChamp. We use only the very best materials and offer quality products at an affordable price. We guarantee it!
99+ Year Warranty

Our canvases are designed to last 99+ years. If for some reason it doesn't, we will send you the exact same piece again.

Safe & Secure

We handle all the payment processes very safely and securely that no one can retain or view your card information.

Certified Printers and Latex inks

We use top HP Certified printers and Latex Inks to give your photos a realistic impression.

Over 2,000,000 Prints sold

Since opening in 2012, we've printed more than 2 million images and counting!
Loved by our customers
Our customers are happy and satisfied. See for yourself!
READ MORE

FREE PHOTO MAGNET
On order over $25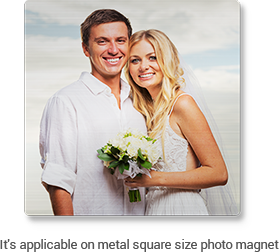 Turn your photos into canvas prints
Show Off Your Unforgettable Memories
We Love Bringing Your Memories to Life
Our favorite thing in the whole world is working with customers to create high-quality art out of their memories.
We guarantee you'll love it
Quality you can trust!
Our Frames are Handcrafted

Our wood frames are sourced from eco-friendly pine forests and handcrafted in our own facility.

Lowest Prices Guaranteed

We guarantee you will get the lowest prices with us. If not, we will give you a 10% discount on any lowest price you find apart from us.

High Quality Canvas Prints

Our quick ordering process means a customer can place their order in as little as one minute! A repeat customer can order in as little as 30 seconds!

100% Love-it Guarantee

If you aren't satisfied with your order, we'll refund your money. We guarantee it.
Total Art Prints Shipped
100% "Love it" Guarantee For Life!
2,000,000 + and counting
Canvas Prints Info
Why CanvasChamp
Customer Photo Gallery
Cheap Canvas Prints
Looking for cheap canvas prints? CanvasChamp has you covered! We have perfected the art of offering the highest quality canvas prints for the lowest price. In fact, the ONLY thing cheap about our product is its pricing!
Canvas Prints with Professional Quality Craftsmanship
We take pride in offering products that our customers love and feel good about purchasing, like our canvas prints. Our focus is set squarely on delivering excellence every step of the way. This means the only corners we cut are the corners of our handcrafted frames.
Canvas Prints That You Can Afford
CanvasChamp sells the cheapest canvas prints in the industry, period. Does that mean our canvas print products are "cheap" in quality as well? Not at all. We are so confident you will be happy with your purchase that all of our products come with a 100% Love It guarantee.
How Do We Offer Cheap Canvases at Such a Low Price?
Hand-Made with Love
We manufacture everything in-house. Literally, everything. From machining the wood used for frames, to the canvas that is specially manufactured for us, we pass on the benefits to the customer.
To create high quality, cheap canvas prints we use choice, poly-cotton canvas, which means we can print a sharp image that will continue to look vibrant for years to come. Our state-of-the-art technology uses latex inks with UV protection which do not fade, bleed, or degenerate into dull tones. While many online printers restrict the number of colors, photos, and graphics you can use, we have no restrictions or limits on these. We can print as many colors as you want. Our printers actually calibrate the colors of your photo to match the print output exactly.
All of our canvases are handmade and have a solid backing to ensure they never sag. No one, not even our "high-priced" competitors, offers this benefit. We also source all the wood for our frames from eco-friendly pine forests to ensure sustainability.
The Discounts of Bulk Ordering for Every Order
Because we manufacture such a large quantity of canvas prints every day, we are able to pass on bulk-order pricing to our regular, everyday consumers. That means you can get a single personalized product at the same price you would have access to if ordering in bulk. We are dedicated to making high quality canvas prints accessible to all ranges of budgets.
Our Global Presence
CanvasChamp is an international company servicing the U.S. and several other countries. We utilize manufacturing facilities on a global scale of operations to provide the best value to our consumers.
Afford Your Own Canvas Art
We don't spend big bucks on glossy marketing or luxury branding. Our goal is simple: To save money and spend that money on enhancing your experience and making it possible for you to afford your own personalized canvas art.
Customer Support
Having problems ordering discount canvas prints? No worries! We'll help you through it. We offer a website with the simplest ordering process, and 24/7 phone support for all of your questions and concerns. We are here for a friendly "Hello!" whenever you want to reach out.
Get More Than You Paid For
CanvasChamp is all about offering the highest quality photos on canvas at the lowest price. We deliver museum-quality, archival prints at a price you can afford. Our products are backed by a 100% "Love It" Guarantee, along with a Price Match Guarantee. You will get a product you love at the lowest price, or we will refund your money. If there is a better published price out there, we will match it and give you an additional 10% off the price of your order.
Discount Canvas Prints
Our discount canvas prints come in a variety of sizes from 5" x 7" to 54" x 54", and price points to fit any budget. Each gallery-wrapped canvas is hand-stretched and then underpinned or glued to a handmade frame, unlike the factory-made frames sold by some companies. The underpinning requires meticulous handiwork to produce smooth results, so this process is performed by experienced artisans.
Museum-Quality Guaranteed
We start with the photos that capture your warmest memories and transform them into museum-quality works of art on canvas for your home or office. We do that at the lowest cost in the industry, guaranteed.
Every Detail Matters
This means you receive archival prints on canvas at discount prices. The only thing cheap about our canvas prints are the price. We pay close attention to every detail and take great pride in offering the best quality canvas prints in the world.
We do not compromise on quality – whether it be the canvas, the ink, the frame, or even the hook.
CanvasChamp - the "CHAMPION" of Home Décor Printing
Since our inception, we at CanvasChamp have been passionate about showcasing your memories at an affordable price. We don't just have cheap canvas prints, we also handcraft other home décor products that are easy on the customer's pocket.
CanvasChamp
Best quality, canvas prints in the world, period. From the source materials, to the printing process, to the handcrafted frames, we take pride in being the finest.
Best prices each day, everyday! Backed by our best price guarantee, if you find a better price online, we'll match it and give an additional 10% off! Our prices include all materials and hanging hardware.
Easy, fast, and efficient ordering process. Work with your own personal designer!
Wholesale and reseller pricing, and additional attractive discounts.
Friendly, gracious and always available customer service. All we want is a happy smile on our customer's face!
Lightning-fast shipping. Prints can be delivered as quickly as 5-9 business days from the day they're ordered.
Others
Shoddy materials; machine-crafted frames; shabby finishing.
Unclear pricing and costly add-ons.
Confusing order process. Takes too long to get a print designed the way you want it. No personal designer.
More expensive pricing; not as many attractive discounts.
Long customer service wait.
Long shipping times, killing the excitement of receiving products.
Join thousands of other customers who have experienced our excellent products and friendly customer service, and walked away with a smile on their face.
THE CREATIVE ARTISTE IN YOU ALWAYS COMES WITH THE BEST OUTCOME ON CANVAS PRINTS!
Your creativity motivates us to deliver you the best canvas photo prints! Let it a viral post and tag us
@CanvasChamp while sharing your creations on a social media platform.