10 Personalized Heart-Shaped Gifts to Wow Them on Valentine's Day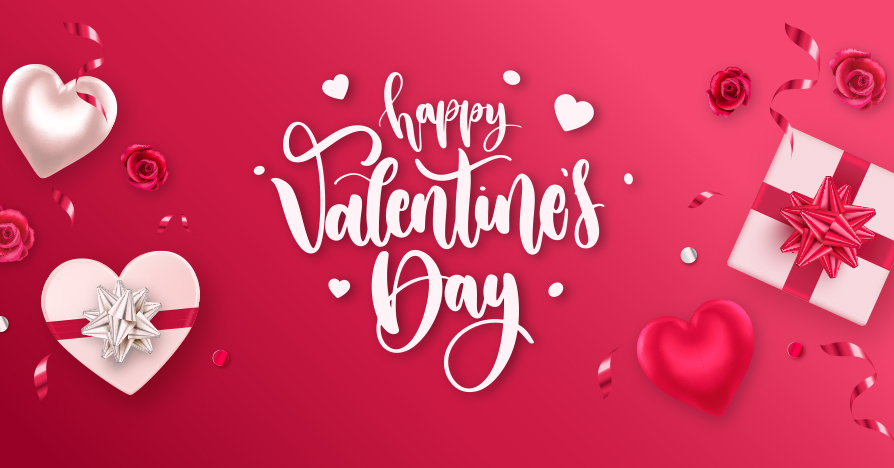 Valentine's Day is just around the corner, and there is no better way to show that special someone how much you care than with a personalized, heart-shaped gift from CanvasChamp! We have the best heart-shaped gifts to make them swoon this year, from canvases to photo mugs. 
Heart-Shaped 3D Crystal Cube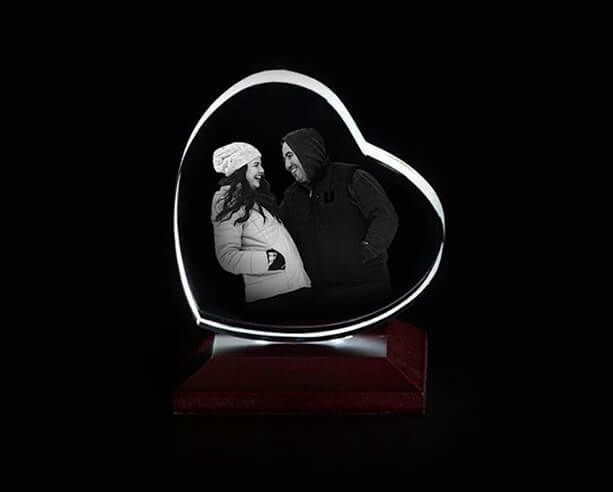 Heart-shaped gifts are perfect for Valentine's Day, and one of our most attractive options is the 3D Crystal Cube. Simply choose a photo of you and your loved one, as well as the shape; we highly recommend a heart, of course! Your selected image will look as if it is floating and three-dimensional inside the sparkling crystal. This gift will look gorgeous displayed on a mantelpiece, desk, or anywhere they choose to place it! 
Heart-Shaped Handle Photo Mugs
You can never go wrong with a custom photo mug, especially if your better half is coffee or tea-obsessed. Plus, add a little extra flair with a heart-shaped handle! Just choose a cherished photo, their business logo, or a heartfelt message to be printed onto the ceramic mug, and choose a heart-shaped handle from the drop-down menu to create a one-of-a-kind heart-shaped gift for Valentine's Day! 
Heart-Shaped Sequin Pillows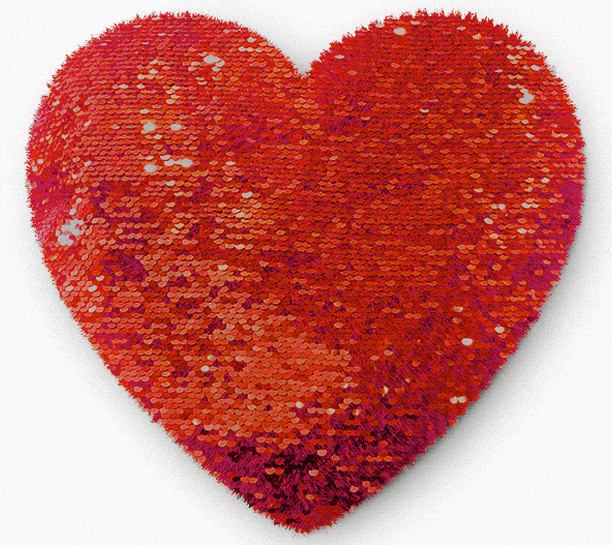 If they love glitter, then this sequin pillow will knock their socks off! Our heart-shaped sequin pillows are available in either gold or red and make the perfect interactive gift. Simply swipe your hand across the sequins to reveal your chosen photo underneath! This super fun, personalized heart-shaped gift is sure to make her feel super special this Valentine's Day. Plus, they will think of you each time they cuddle up with their new, sparkly pillow!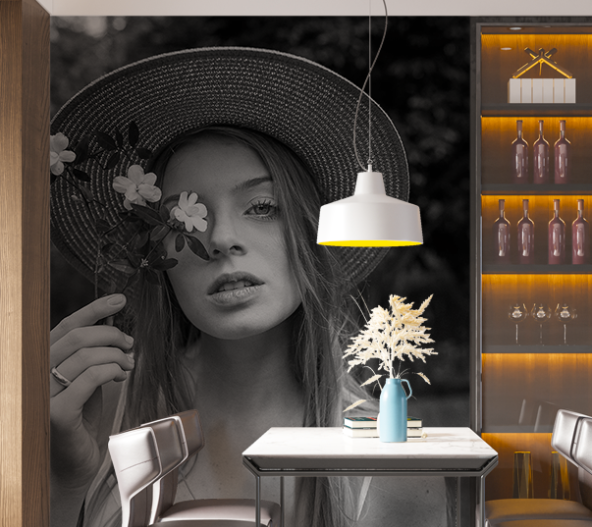 Wall decals are the latest and most excellent way to add a personal touch to any room! Choose from a range of designs created by our team, or upload your own. From adorable little hearts to a custom photo of you and your significant other, a wall decal will infuse more life and color into any room you place it in. Simply peel and stick it to the desired wall, and when it is time for a change, remove it without damaging your walls in just a few moments!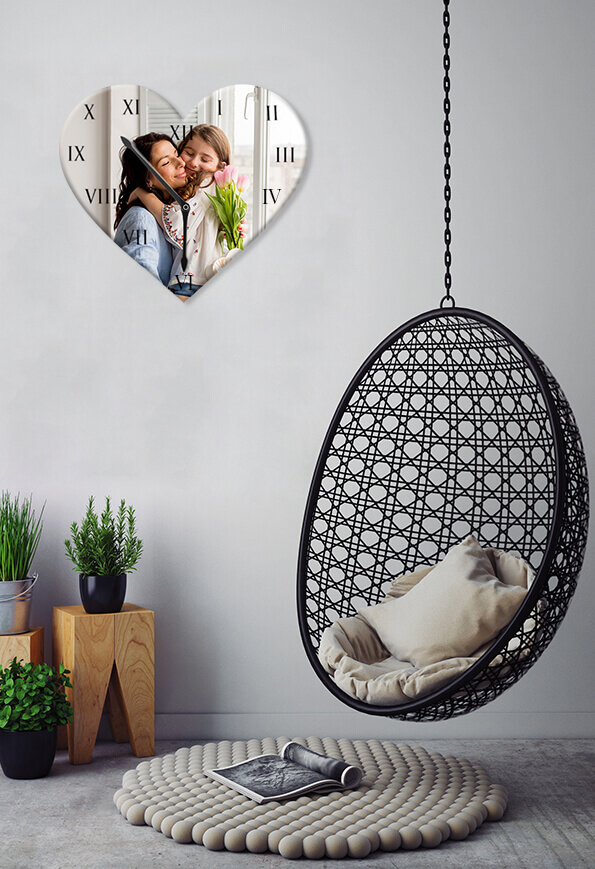 One of our heart-shaped gifts for Valentine's Day you may not have thought of is our heart-shaped wall clock. Our acrylic wall clocks can be customized with your own photos, personal messages, song lyrics, or any design you wish! Choose the shape, size, letter type, or whether to have letters on the clock face at all. This piece can be completely personalized to fit the recipient's tastes!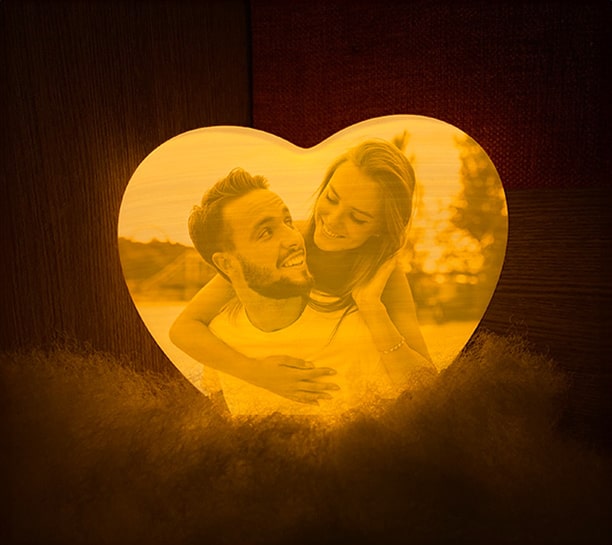 Add a little magic to their life with a personalized heart-shaped moon lamp! First, select the size, color, and what you would like printed on the front and back of the moon lamp. Our color options include two colors, three colors, or a remote with 16 color options! Simply touch the lamp to change the color for the two color options. Next, tap the moon lamp for the three color options to switch between the colors. Lastly, the handy remote control for the sixteen color options to select the color you wish to display and change it anytime! 
Heart-Shaped Photo Ornaments 
Even though Christmas is still a ways away, a custom photo ornament is such a sweet gift to give this Valentine's Day. Choose from metal, wood, or acrylic materials, select the shape and size, and add your photo, of course! Since love is in the air, we highly recommend the heart-shaped ornament. They'll feel so loved when they open it up and can hang it on their Christmas tree next year as well! 
Heart-Shaped Photo Magnets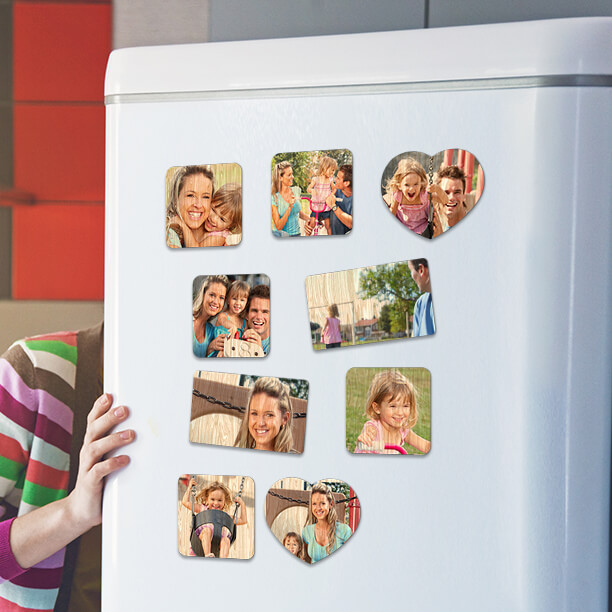 Relive your favorite memories each time to hang up your child's newest drawing, your work calendar, or family photo with a personalized, heart-shaped photo magnet! Choose your material: metal, wooden, or acrylic; then customize it with an image, heartfelt message, fantastic design, or logo. Bring a smile to their face with something as simple as a photo magnet this Valentine's Day; it's both handy and adorable! 
Heart-Shaped Word Art on Canvas
Share the gift of loving words this Valentine's Day! Choose your favorite quote or saying about love to be printed on a high-quality canvas that they'll cherish forever. From love and acceptance to love growing, share how you feel with the one you love most! They are sure to smile every time they see the masterpiece you have created just for them.
Heart-Shaped Photo Puzzles
Let them put your love story together piece by piece with a heart-shaped photo puzzle! Select the size of your puzzle, ranging from 6"x6" to 48"x48"; the number of pieces, from 6-1,000 piece puzzles; and of course, the photo that will be featured on the item. Our puzzles are printed on high-quality acrylic, so you can trust that your image will look fantastic with vivid colors. Give the gift of activity together and a finished product that they'll adore! 
Whether the love of your life is a coffee connoisseur, a puzzle enthusiast, or somewhere in between, CanvasChamp has got you covered when it comes to heart-shaped gifts this Valentine's Day! So visit our website today to create a heartwarming gift that they will love.