Unique Mother's Day Gifts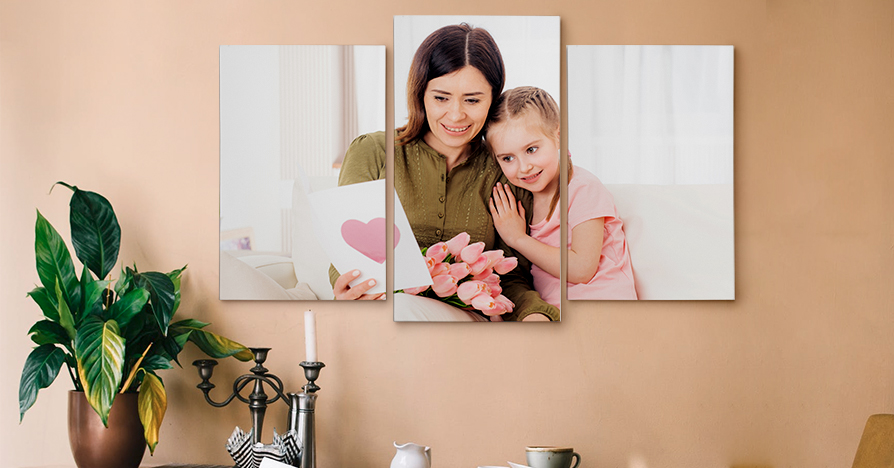 A custom tote bag is the perfect Mother's Day gift that she will treasure and use every day. Tote bags are incredibly versatile, useful for shopping, having a day at the park, or bringing food to a dinner party. With so many uses, it's impossible to have too many tote bags, especially high-quality ones. Our tote bags are made with high-quality canvas, so they are built to endure, even after years of carrying heavy items around town.
What makes our tote bags unique, though, is customization. Any graphic, photo, or text can be printed onto the tote bag, so it becomes hers entirely. The best part is, it's printed into the fabric, so it'll never peel off! She'll treasure this unique Mother's Day gift for many years to come.
Printing her favorite memory on a one-of-a-kind wood print will surely make for an unforgettable Mother's Day gift. The wood gives the photo warmth and vibrancy that no other surface can provide, and every wood plaque is unique, so the texture it gives the photo will never be the same on any two wood prints. The laminate the wood print is wrapped in makes it easy to clean and ensures it will for many years.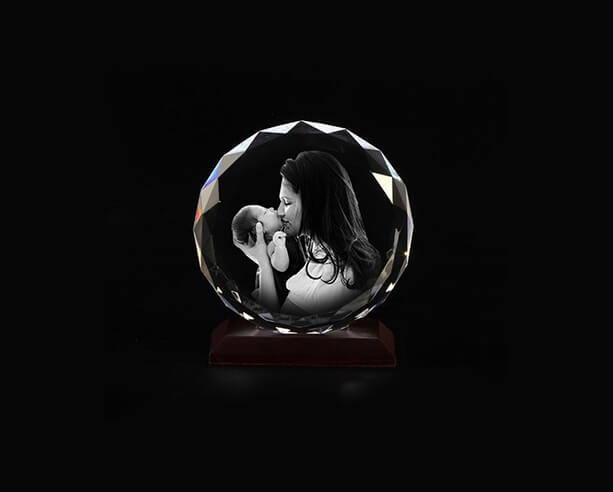 Are you ready to wow her this Mother's Day? Then a personalized 3-D photo crystal is the way to go! The three-dimensional display is an eye-catching centerpiece for any desk, coffee table, mantel, or anywhere it fits. The crystals come in various shapes, from circles to hearts to apples, with her favorite photo floating in 3-D in the center. All 3-D photo crystals come with an LED lighted base, so this unique Mother's Day gift can be beautifully displayed.
When debating what to get her this Mother's Day, the most meaningful gifts are the most personal. Nothing melts a mother's heart more than seeing her favorite photo turned into a beautiful custom canvas print that she can see and cherish every day. We only use the highest quality canvas and have a wide selection of shapes and sizes so she can display this unique Mother's Day gift in any place and way she desires.
Sometimes it's not enough to look at your favorite photo. Sometimes you need to snuggle with it. She can display that beautiful beach day on the couch or squeeze it during a movie by putting her favorite photo on a pillow. An easy-to-wash custom photo pillow is the perfect Mother's Day gift to help add personality to a room and cherish favorite memories.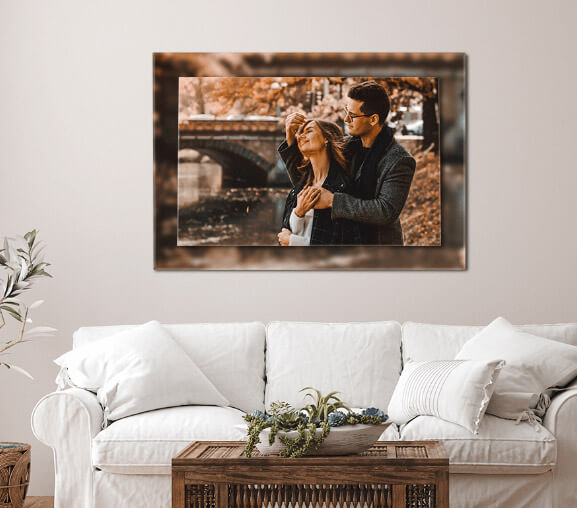 If you want to show her your love this Mother's Day, putting her favorite photo in a double acrylic frame will wow her and everyone who sees it. This unique Mother's Day gift uses two high-quality acrylic frames, creates a 3-D effect, and highlights the beauty of the photo. The second frame can either be a solid color or a blurred background to draw everyone's attention to the picture. Acrylic photos come in circle, square, and rectangle shapes and various sizes to fit it in the perfect spot to be the centerpiece of the room.
Mother's Day is only once a year, but getting her a unique, personal Mother's Day gift will make her feel loved and appreciated every day. If you are ready to give her a Mother's Day gift she will talk about for years, start your order today!