Halloween Photo Gifts - Bring Home Exciting Surprises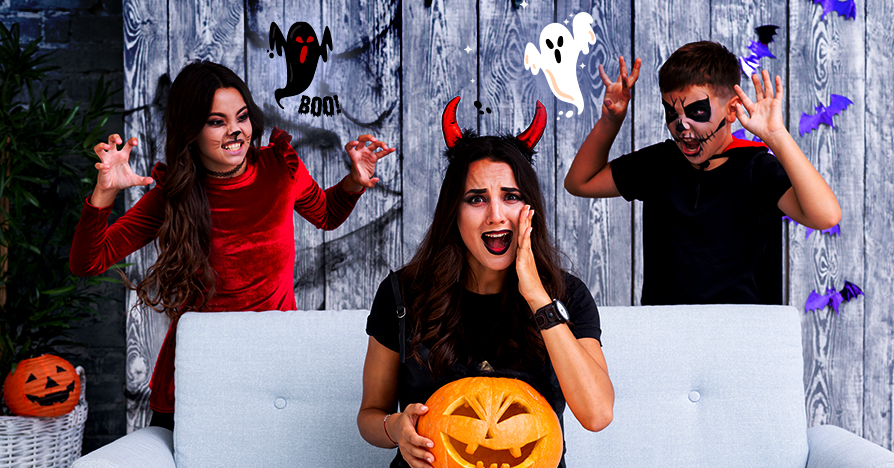 Creepy Yet Lovable Canvas Prints 
Canvas prints are essential in decorating the home any time of year but are extra fun around Halloween. They are such a fantastic way to capture memories that are sure to last a lifetime! You can even have different canvases for every single holiday, for example, for Halloween displaying canvas prints of your kids or grandkids in their adorable Halloween costumes or trick-or-treating. You can also try using spooky photos on canvas to turn your home into a haunted house perfect for Halloween parties!
Halloween Themed Custom Apron 
Though it's not as cooking-heavy as say Thanksgiving or Christmas, Halloween is a spectacular time to bake sweet treats!  Another great gift is a personalized photo apron. You can customize these aprons with a cute photo of their favorite people, their pet, or just a spooky Halloween graphic and quote to help them get in the spirit while baking their sweet treats. Plus, you can add a pocket as well to hold their essentials, how convenient! 
Fearsome Photo Coasters 
Now, if you had parents like mine, you were always told to never put your cup straight on the table. To avoid creating rings, we always used a coaster. Well, it's time to trade in your average, everyday coasters for some fun Halloween ones! Rest your hot apple cider, or fall beverage of choice, on a cute and completely customized photo coaster. It's both useful and super cute! Plus, bringing them out every year to decorate is sure to put a smile on everyone's faces.
Halloween Customized Tote Bags 
Every child needs something to carry around their Halloween candy in while trick-or-treating, customized tote bags are a great option. You can customize these tote bags in so many different ways, you can even coordinate them with your child's Halloween costume! Plus, they're super comfortable to carry around since they're lightweight, so they can carry them around all night long and get all the candy their hearts desire. 
Create Petrifying Metal Prints
If traditional canvas just isn't your style, try custom metal photo prints! These pieces of art are super unique and make a great addition to any room that you might want to hang them in. These metal prints are incredibly durable and even are protected against yellowing or fading. They make awesome Halloween decorations to use year after year, Metal prints are available in sepia, grayscale, or original, so there is definitely something that'll tickle your fancy!
Eerie Acrylic Photo Prints 
Whether you prefer a french cleat, table stand, or stand-offs, we print high-quality, vibrant photos on sturdy acrylic! Personalized acrylic photo prints are incredibly trendy and sturdy, won't fade or yellow over time, and each style gives off a different vibe without compromising quality. Try creating Halloween-themed acrylic prints to use as decoration or give as gifts to family and friends. 
Not so Chilling Personalized Photo Mugs 
Enjoy your morning coffee or hot apple cider in a customized Halloween photo mug all month long! Feature the person you're going to give it to, their furry friend, or anything Halloween-themed to make their, or your, morning just a little bit more festive. You can get one photo mug or make it a set and have many mugs to cherish for years to come. If you want to add a little more pizazz, check out our magic mugs that reveal a photo as you pour a warm beverage!
Nail-biting Custom Photo Puzzles
Need a fun, autumnal activity to do indoors with your kids or grandkids? Personalized Halloween photo puzzles are the answer! It's something the whole family can do together, especially if the weather is a little chilly. Choose from a variety of shapes including rectangle, heart, circle, etc. You also have the option of choosing the measurements of your custom photo puzzle, ranging from 4" x 6 to 34" x 48". 

Surprise your loved one, or treat yourself with customized Halloween photo gifts today! It's never too early to start celebrating! Shop on the CanvasChamp website.