Spring into Spring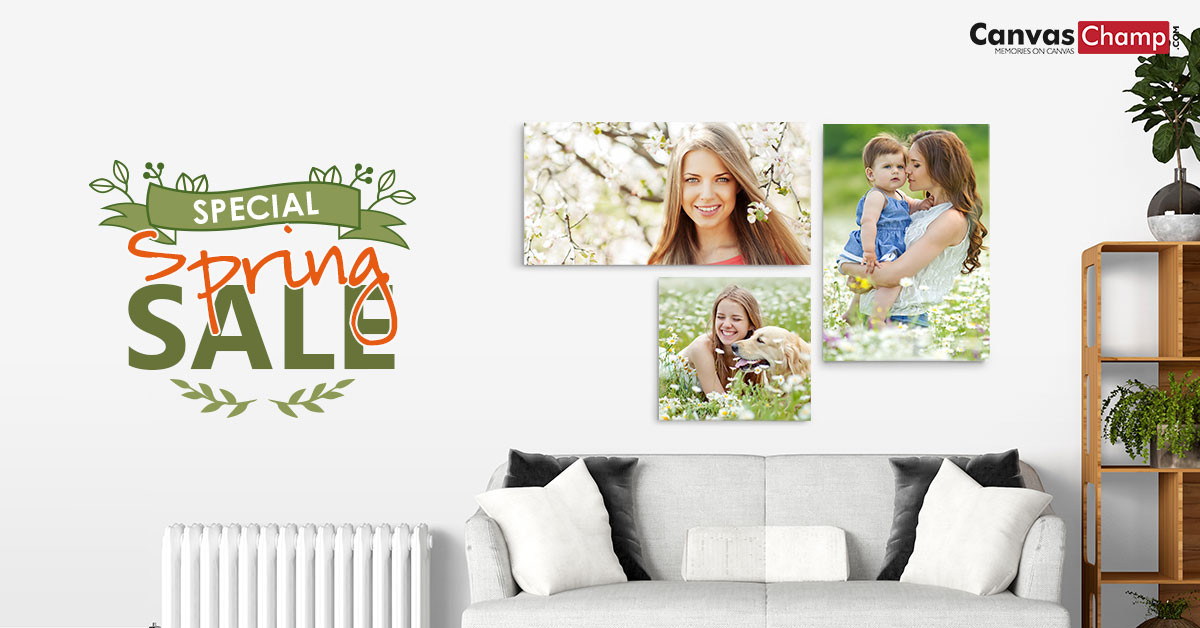 As the calendar marches forward, our hearts and minds begin to dream of all things spring. But the mercurial nature of spring sometimes means that our dreams get sidelined by Mother Nature. Bring a bit of the season inside to keep you going until you can get out and tiptoe through the tulips.
Celebrating Pi
March 14 brings Pi Day into focus. A play on the mathematical constant, Pi Day centers more on activities involving the pastry than the number. Spending time in the kitchen creating the perfect pie can be relaxing while creating fond memories for you and your loved ones. Put your favorite recipe at eye level with a Metal Print. Metal Prints are perfect for the high humidity level often found in the kitchen area, providing lasting beauty. There is no need for a frame, although a well-designed framing solution can call attention to your print and bring the colors into your photos. Unable to choose a single subject? Go gallery style with a collage, photo mosaic, or split metal arrangement. Not just for recipes, metal prints make an excellent base for photos of last year's pie-eating contest or blue-ribbon winner. You spend a lot of time in the kitchen; why not make it an inviting space?
Playing with Pets
If you love your pups, you probably have at least one prized photo of your furry friend. Celebrate National Puppy Day (March 23) by creating a unique memento of your buddy. A custom Canvas Print takes your photograph and puts it front and center as a vibrant showpiece for any room. Have a whole pack? Create a wall display with each dog featured on a canvas. No pup? No problem! Canvas Prints are a spectacular way to showcase any pet! Get in on the popular theme of recreating a photo of your pet's past, resulting in not one but two beloved memories to hang on your wall. Whether your pet is eight weeks or eight years, a well-constructed, vibrant canvas print of your pal would make a lovely centerpiece to any room.
Nurturing Nature
Late April's Earth Day (April 22) and Arbor Day (April 24) remind us of the importance of our natural world. When trees bud and flowers bloom, we often head outdoors to get our gardens in order. But it can be challenging to wait for those colorful flowers to show themselves. Instead, watch your walls blossom with a Panoramic Photo Canvas of your favorite field of flowers. An extraordinary way to highlight nature photography, Panoramic Photo Canvases do not always need to run horizontally. Vertical panoramas are a great choice to highlight a single lily stem or flowering tree. Plus, no weeding or pruning required!
No matter your interests, there is a spring holiday for you. In the same vein, there is a CanvasChamp product that is perfect to showcase your individual style in exquisite works of wall art.