How Can You Make A Photo Into A Puzzle?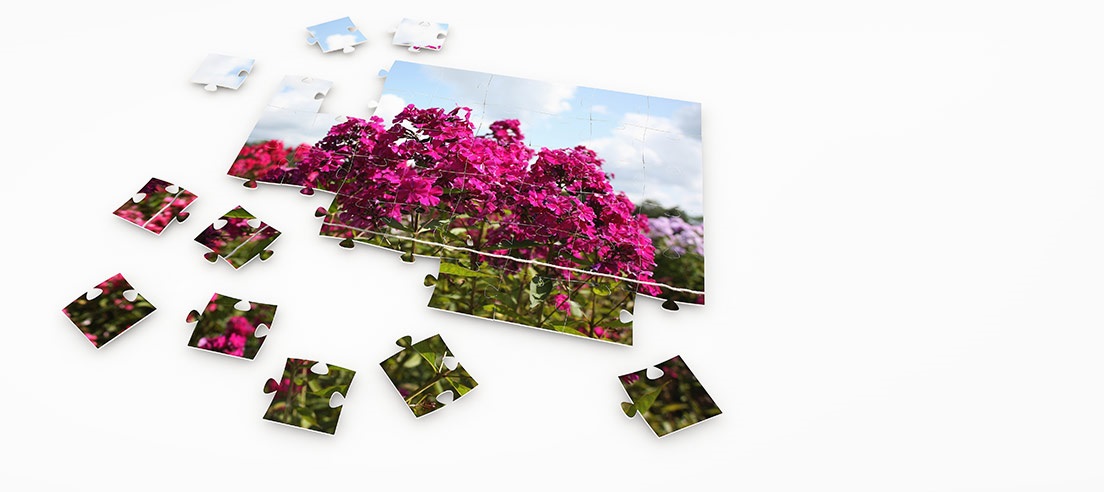 With today's technology you'd think puzzles would be obsolete. Think again! Puzzles are still a great way for kids to learn about geography and for adults to improve their memory.
In the centuries following the invention of the first jigsaw puzzle in 1767, puzzles have been a fun and educational toy for kids. Not only that, they're also good for adult brains! Solving puzzles improves short-term memory, which helps us remember shapes and colors, and visualize the bigger picture to figure out which pieces will fit together.

Puzzles featuring gorgeous country scenes, cuddly puppies, and historic sites are nice, but custom puzzles add a much more personal touch. So, how can you take a puzzle to the next level? Try creating a photo puzzle that you and your friends or family will never forget.

Easily Create Your Photo Puzzle
Custom photo puzzles are easy to create online with CanvasChamp just by following these simple steps.

Choose Your Size
 Make your puzzle big or small. Sizes range from 4" x 6" to 20" x 20", and the number of pieces from six to over 1,000!

Choose Your Photos
Upload your favorite images into our photo puzzle tool and adjust as needed. You can upload only one or as many as you like for a photo puzzle collage!

Preview Your Design
See a pre-production proof, look it over and make sure everything is correct, and then place your order!

Of course, all of our photo puzzles are with high-quality photo paper so they're guaranteed to be colorful and vivid. Each puzzle comes with a firm backing for durability, and includes a tin storage box. We think you'll be so satisfied that each puzzle comes with a 100% Love-It Guarantee.

Great for Kids!
Design one with your child's own photo, a pet, favorite cartoon character, or a fun memory from a family vacation. Go a step further and add text to your images. Our personalized picture puzzle for kids come in one-inch or two-inch wide pieces that are perfect for small hands to pick up. Get one for each of your kids, or as gifts for your nieces, nephews, and co-workers' kids!

Holiday Fun!
Create special Thanksgiving, Christmas, and other holiday puzzles! There's no limit to the possibilities you can dream up or the good times you can have while piecing together your puzzle with friends and family members.

Family Gifts!
Design a puzzle with a family portrait and a special message and send it to your family and friends who are out of town. They'll get a kick out of working together to complete the puzzle and see your family photo and reveal the message!

Make a puzzle from a picture for the ultimate, personalized gift for birthdays and more. Share memories of that awesome vacation or create new memories with a special announcement or celebration. There's no limit to the possibilities you can dream up!