Can You Wash A Photo Blanket?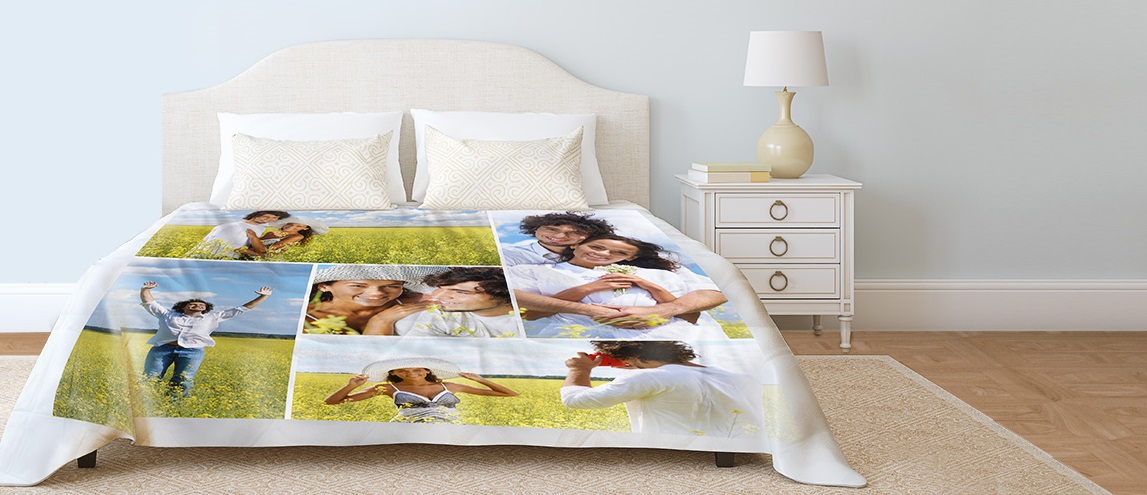 You've just received the photo blankets you designed on CanvasChamp. They're beautiful, just as you imagined them. That stunning photo from your best family vacation looks amazing: the palm trees seem to pop out at you from the fleece, your kids' laughter echoes in your head, you can practically smell coconut oil wafting on a warm island breeze.


The photos on the second blanket – the one with your dogs romping in the yard – are so life-like you can almost hear the collar tags chinking together and feel the slobber on your arms.

Back to harsh reality.

It's the middle of winter and you have piles of laundry to do. You want to keep these blankets looking new all year long, and you know you have to wash them soon. Will they fade or smear? Will your kids' faces suffer from the dreaded fabric pilling? Fear not. By following these few simple guidelines, you can ensure that your blankets will look like new for a long time.


To properly care for your fleece and sherpa fleece blankets, you should machine wash them on a gentle cycle in cold water with similar colors. Dry on delicate (low heat) or "air fluff" (no heat) setting. Blankets should never be ironed, steamed, or dry-cleaned, as this may cause melting. Also, you should avoid both bleach and fabric softener when washing fleece blankets.

Woven blankets are made of 100% cotton. Machine wash in cold water using mild detergent and gentle cycle only. Avoid bleach, and tumble dry on delicate setting.


If you haven't ordered a photo blanket yet and you're wondering which fabric you should choose, fleece blankets are lightweight yet will keep you warm on moderately cold days or nights. Sherpa fleece blankets have a thicker lining on the back for extra softness and warmth. Additionally, images look most vivid on fleece blankets.

Woven cotton blankets have a touch of old-fashioned style, giving your photos, text or graphics a rustic look. That's right – we can print anything on blankets, not just photos! Have a favorite poem, song lyric, family motto, inspirational photo and quote, or even a silly meme? We can do that and we make it super easy for you to upload and design your own custom photo blanket. Hop online and give it a try so you can wrap yourself in your best memories!