5 Spring Home Décor Ideas That Will Make You Fall in Love with Your House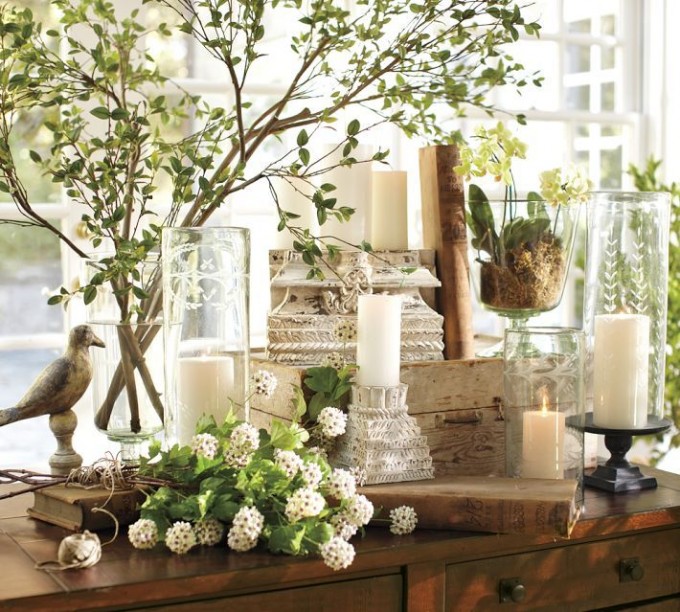 Winters are finally over and spring is here. If you have been thinking about redoing your house, now is the time to give a makeover to your space. Thinking how to go about? Read the tips below and change the way your house looks. 
Add a Dose of Color to Your Space 
The right color can change the dynamics of a room and have a direct effect on the mood of the occupants of the room. Since it is spring time, you can experiment with any color that you like, provided that you know how to create a well balanced look. Don't want to change the color of the walls but want to add vibrancy? Throw in colorful objects like bright pillows and bright rugs. One of the best ways to bring about a change, within a budget is to add canvas prints to the walls. Check out our collection, as you will surely find something according to your theme.
Add a Back Drop to Your Room
A lot of people are very reluctant to make bold changes in their bedroom. If you want to keep it nice and subtle, you can opt for a panoramic picture by Canvas Champ. Choose the wall that you want to accentuate and a picture according to your theme and preferences. If you want to add a picture on the wall behind the bed, it is a good idea to add a black and white picture as it can make the space look well balanced. 
A Little De-Cluttering Can Go a Really Long Way
Make some space and go by the 'less is more' approach. Get rid of the things that you feel are overpowering your room. If you want to give your living room a fresher look, you can add plants and wooden plaques. Engraved plaques are a great way of decorating the room in a subtle manner by adding your favorite quotes and pictures. The best part is that since these plaques are made with premium quality wood, you can add them anywhere you want, be it in the kitchen or at the porch. 
Something Old and Something New
Spring is the time of change, so use the same idea inside the house. You can bring a breath of fresh air to the house by moving around the furniture to new places and by painting bleak looking pieces. You can also repaint the knobs and handles, and can add indoor plants in order to have a refurbished look.
Create a Gallery Wall
We saved the best tip for the last. The best way to bring about a noticeable change is to do something with the tired looking walls. Gallery wall display are known to have a huge visual impact as they are the focal point of the room. You can choose your favorite and pieces of art and get them changed into canvas prints. It is recommended that you choose a theme for the wall, so that it tells the story you want to tell. If you want to go for a more eclectic approach, you can add mirrors, pieces of art, as well as your favorite quotes. Check out our collection and get inspiration from there.  I have just posted the detailed blog on how to make a photo gallery wall for my awesome readers which woud be very useful to soliciate your home wall.
Image Credit: http://bit.ly/2p1AtXz