Super Creative Personalized Ideas for Family Pictures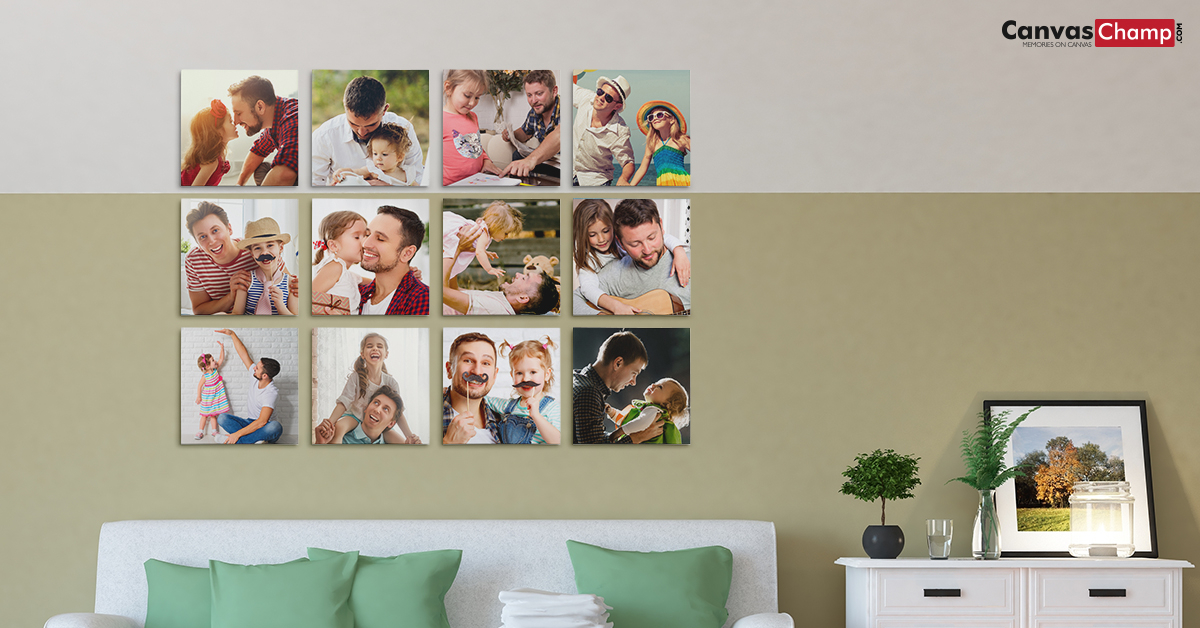 Getting the best for your family is always the motto of any event in any family member's timeline. Moms need useful home decor items; fathers want something to display on their study tables, and kids want something to match their energy. Choosing home décor and ensuring that every ornament in room matches can be a challenging experience. It is even more difficult if you can't find just the right thing to make that corner look perfect. From framed art to the correct size of an acrylic block; finding the ideal match to your taste needn't prove such a stressful experience. If you opt for personalized items such as those listed below for gifting purposes even, all will be well with any age group member in the family.
Photo Canvas
Canvas prints look like a work of art which can be created using any of your own photographs or images. No need to be limited to a family photograph. You can add any digital image and even update or improvise old printed pictures. Alternatively, you can use your own artwork or have a canvas print made up of your favorite image from any other source. Canvas Photo Prints looks great and versatile; perfect for any room of the home or office.
Framed Prints
Very few people take the time actually to notice the frame. But creating personalized photo frames is a work of art. Talk to the professionals with any quality store whom you trust and you will be impressed by how well they deliver your requirement online. You can choose to send in an email your images online in any format or upload photos online on website editing tools. In case the images are not the right resolution, too large or too small, experts and artisans will adjust them accordingly before printing. If they need changes, in contrast, color, or brightness, that can also be managed nowadays.
Photo Collage
Photo collages are a great way to express love or remember a person, event, or even a particular pet. These fabulous works of art can also be a project worked on by the entire family. Photo collages infuse the creativity and feelings of the one who designs. Coming up with a collage gifting ideas or theme may be complicated, but not always. One thing to remember when creating a collage is to be creative when using an online editing tool. Since many websites have built-in collage templates, one can still create their very own theme to make a beautiful showpiece.
Photo Books
Designing your very own photo book gives you the freedom to create a design that you want. Some online services leave you to yourself, in terms of creating models of the pages and matching your photos with it. You can also find services that offer a more personal touch by providing options in filter effects, lamination, layout, etc. Online stores that work with your pictures and your design ideas to create the best looking, professional photo book design possible are the best ones.
Acrylic Photo Blocks
Customizing an acrylic photo block may sound extreme, but it can be used to create a significant centerpiece for a room. Get to create a beautiful and illuminating acrylic block that shows your photo like a diamond. Customize with your very own ideas on which gallery to make a focal point of the room in a polished edged plexiglass item. They usually come in different bases and photo paper quality, which enables you to choose better options while personalizing a home decor piece.
CanvasChamp creates unique, personalized photo items. Get to choose to gift your family the best items on occasions like anniversaries, birthdays, holidays, etc. Create striking and customized pieces of home decor that can add a sparkle and splash of personality to any room.