How to Make Your Own Canvas Prints (with Pictures) - CanvasChamp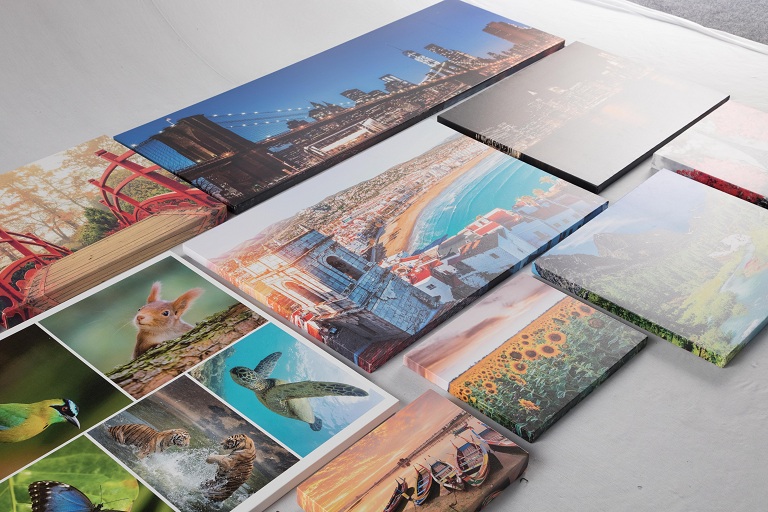 Taking pictures and keeping them stored in our digital drives or sharing with our connections on social media channels. Gaining likes and getting compliments in form of comments has been our maximum expectation.
However, did you ever thought that the digital medium of sharing these wonderful moments will fade with the moving time? You need more reliable and durable way to share the special moments with your loved ones.
Introducing Canvas Prints : Driving the online photo printing market
Canvas prints are no new participant for people of the planet earth. They have been around for decades. However, during the initial stage the usage was limited, but today we can find them in their most extravagant form winning the hearts of numerous people across the globe.
No doubts there are numerous online canvas printing companies, still, some artists try to explore and experiment the process of printing photos on canvas by doing itself.  For more detailed analysis read our article on What are Canvas Prints
How do we make canvas prints?
The team CanvasChamp has deployed innovative technology and expert artisans to craft hand stretched personalized canvas prints for you. The process involves raw materials like:
1-  Poly-Cotton Canvas Sheets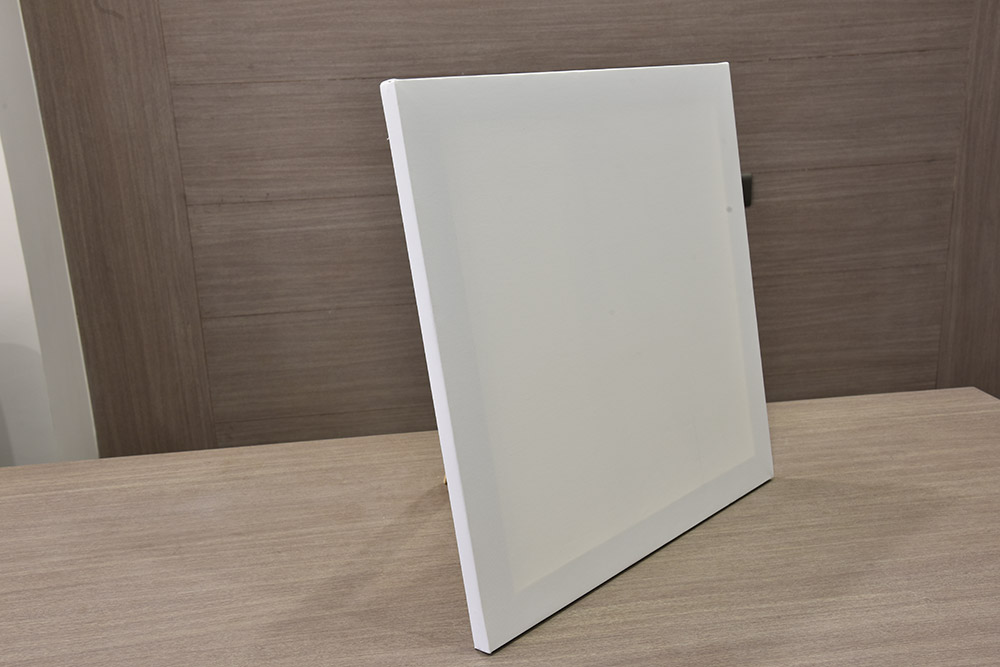 2- Certified HP Printers with Latex Inks
3-  Pinewood stretcher bars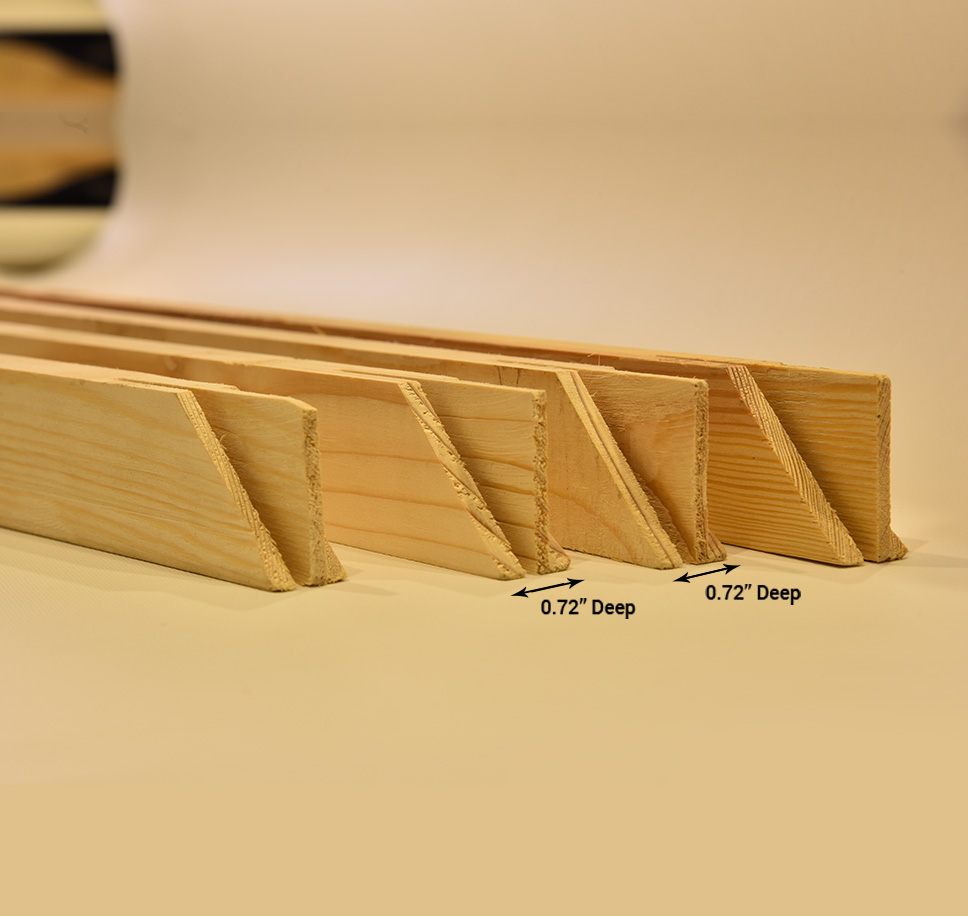 4- Stapler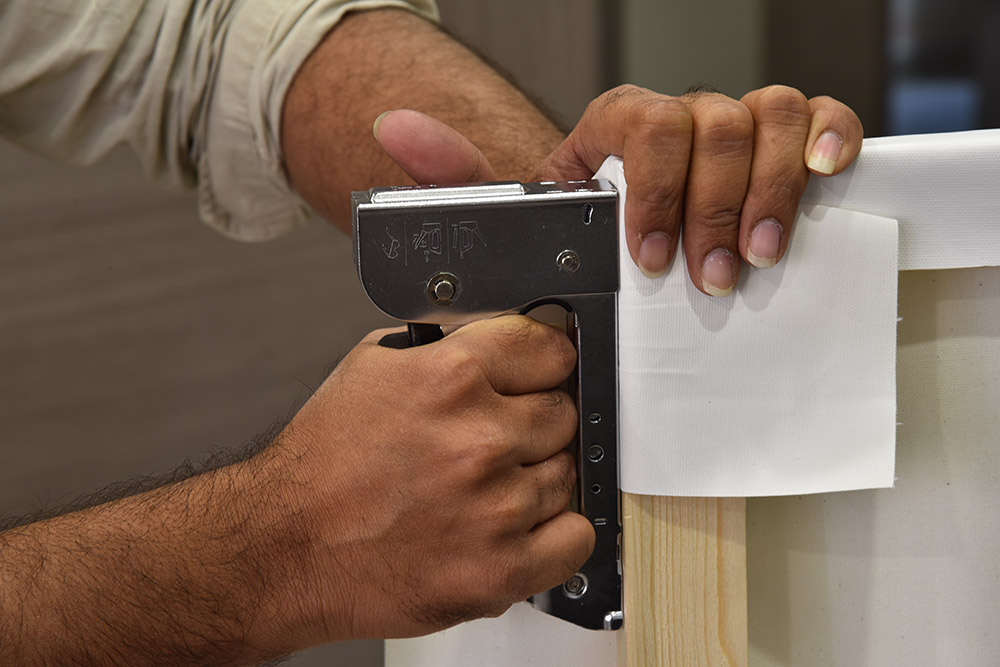 5-   A Hook
6-   Pair of Screws
Here are various steps that we follow at CanvasChamp
Once the designing team accepts your order, they closely analyze every aspect to ensure that the final print is far from any flaws
The order is then sent to printing department where the technicians give it final touches and print your images on poly cotton canvas sheets.
Once the print is ready, they are then bundled on the basis of order number, geographical location, and if they have any additional implications like lamination or framing.
The canvas prints which are to be laminated are sent to a different department where the craftsman applies a solvent coating over the print. The solvent comes in two different categories, glossy and matte. Based on the requirement the team applies a respective laminate coating on the canvas prints.
While the laminated prints are hanged to dry the coating, the usual ones are forwarded to the experts, who'll hand-stretch your canvas prints carefully over the wooden frame.
After the framing and stretching part is done, the canvas frame gets mounting accessories over it, after which it is forwarded to the packing and distribution department. Here they are packed and grouped with utmost security to be then sent to your doorstep.
Before signing off
The team CanvasChamp treasures every order you share with us. Having said this we leave no stone unturned to serve you with best custom canvas prints for you and your loved ones. We hope the entire flow had been helpful. In case there's any query, please feel free to contact us.