How To Decorate with Penguins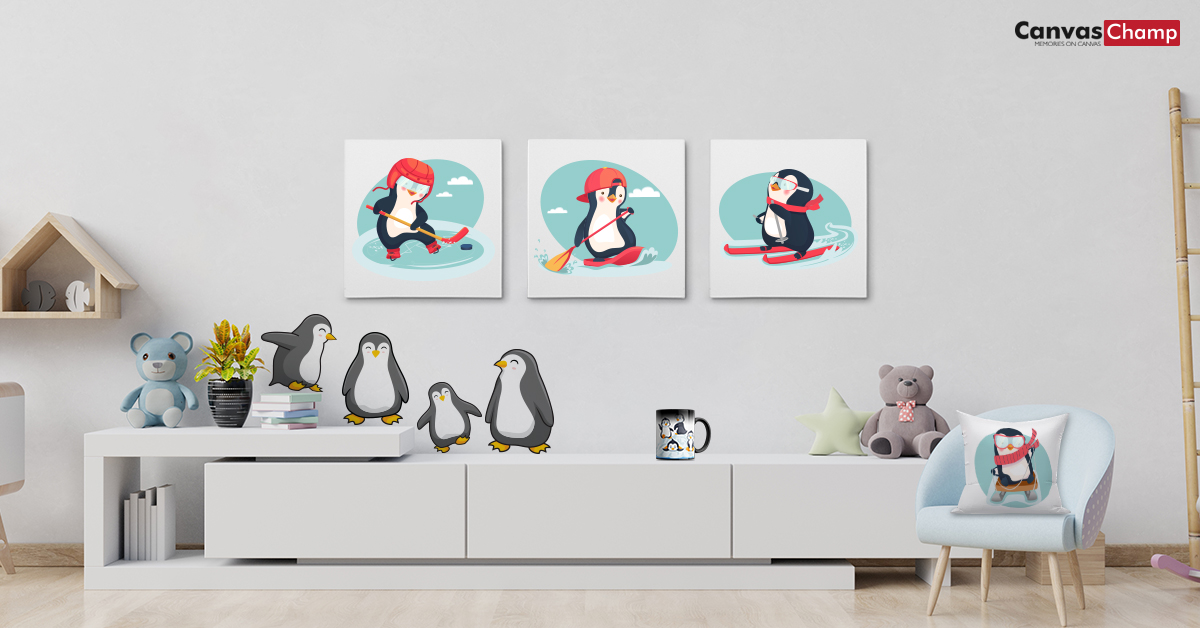 There's just something fascinating about penguins. These flightless birds – so awkward on land yet so graceful in the water – lost the ability to fly millions of years ago but developed powerful flippers and streamlined bodies. They're the fastest swimming and deepest diving species of any birds and can stay underwater for up to 20 minutes at a time.

Penguins can cry, too – sort of. Penguins drink seawater, but their bodies can separate the salt from the water. Where does that salt go? It comes out of their noses in salty tears!

They've been celebrated in countless documentaries, books, and animated films: "Smile and wave, boys." Remember that from "Madagascar"? A penguin is an NHL team mascot, the logo for a long-time publishing house, and the inspiration for one very nasty villain in the Batman comic books, tv, and movie franchise.
 
Some of these facts were new to us until we heard about National Penguin Day and Penguin Awareness Day, both of which fall on January 20 every year. During these cold winter months, we're thinking about these beautiful birds and the many artistic ways we can help you celebrate them.


Wall Decals - Our peel-and-stick wall decals are designed to add whimsical creativity to your home, office, or school. Made from specially engineered materials that adhere to any smooth surface without glue, they won't leave a sticky residue. You can apply and reposition them as often as you like. Upload your own designs or choose from our ready-made graphic collection that includes – you guessed it – a penguin!


Photo Pillows - Make every day "Hug a Penguin Day" with a plush photo pillow. Our custom throw pillows are fully customizable. Start with a square or rectangular template to create your own throw pillow. Upload your own penguin photos or choose from our online photo gallery. Yes! We have penguin photos! Add some text and put a creative palette color option on back.


Photo Blankets - Wrap yourself or your kids in a colorful photo blanket covered in cuddly penguins! We make it easy to create them with our easy design tool. Pick a single layout or collage and customize it further with text and background colors or designs. Choose from fleece, fleece sherpa or woven cotton.


Magic Mugs - There's nothing quite as comforting as a mug of hot chocolate on a cold winter day. Add a bit of whimsy with our heat-activated "magic mugs." When you pour in a hot beverage, these 11 oz. black ceramic mugs slowly reveal a photo underneath! You can upload any image and text for your surprise message. A cup of hot chocolate was never this magical!


Canvas Prints - Canvas prints are our specialty, and no one does it better. Pick a size and upload your photos for a one-of-a-kind artistic print you'll be proud to display in your home or office. Create an amazing polar penguin scene with a panoramic photo canvas. You're limited only by your imagination!