How to Create a Wedding Gallery Wall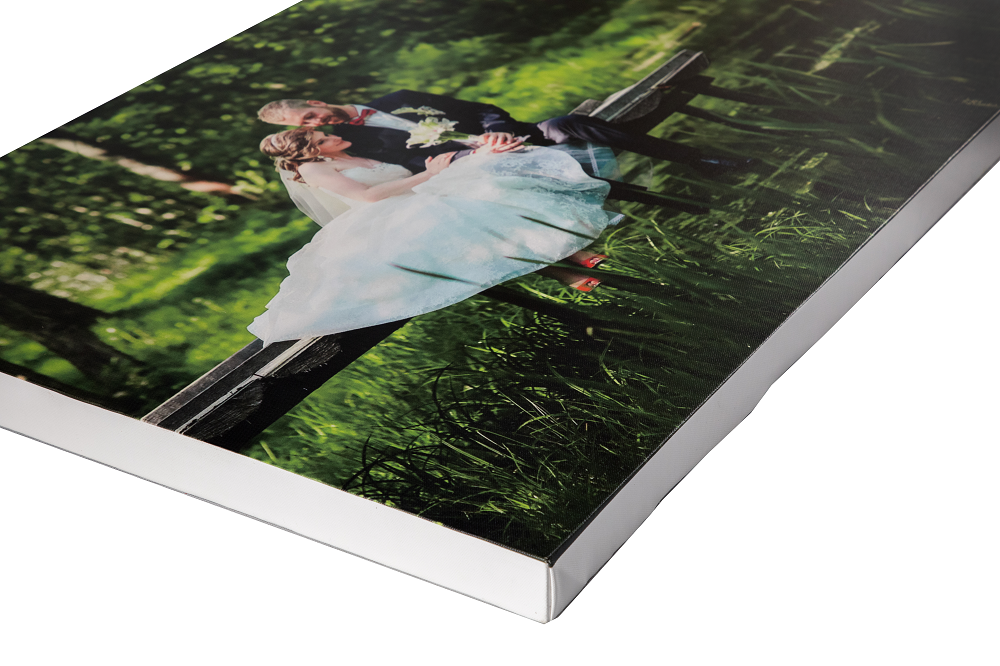 For most people, they have their wedding day photos locked away collecting dust in a dark attic or maybe it has never even left the computer. In my case…yep, guilty as charged. One day, I found myself in the attic trying to find my extra lawn chairs. And there it was, off in the dark corner, my wedding photo book. I cracked it open, and as I was looking through them, a smile ran through my face and all the stress I was having that day somehow magically disappeared in those pages. So from that moment on, I made up my mind to smile more and decided to give those photos the respect they deserved. I set about to create a wedding gallery wall on my hallway and hopefully not break my bank account. CanvasChamp offers such affordable prices that I was able to create my wedding photo story of my dreams without sacrificing our family's budget. Here's the steps that I took to create my wedding gallery wall, and hopefully these simple steps will help you to create your memory wall of your dreams.

Style Plan
Choose the style that you would like to convey. For instance, do you want a modern look or a country chic vibe? Having a style in mind can help with the frame design decisions and the type of photos you want to place on the wall. I wanted to create a modern look on my wall so I decided to print my photos in grayscale. CanvasChamp does offer sepia color finishing as well if you're trying to go for a more rustic look.
Arrangement
Once you picked out your photos and your style, figure out how you want to arrange the photos.  I love how CanvasChamp already has arrangement layouts already planned out for me. I had a pretty large wall to cover so I chose the 5 panel displays configuration. I also ordered the canvas prints to put in the center of of my arrangement as a focal piece. I also wanted some photos with frames to create some variety. For the frames, I chose the smooth black frames for my photos. CanvasChamp has several other choices of quality frames as well such as barnwood, gold and silver to accommodate whatever style you're trying to convey.
Install
OK, so all your photos arrived from CanvasChamp, and it looks amazing, right! You're so excited to put them up and create your wedding story on that stark blank wall. Slow your horse ranger. First, experiment with the photo arrangement on the floor before committing to nailing them on the wall. So, you know how you're going to arrange it? OK, now you can put them up.  When your partner arrives, cover their eyes, walk them up to the wall and give them the big reveal.  

There's nothing better than giving someone the gift of a smile. You and your partner can enjoy your wedding gallery wall and receive a never ending supply of smiles for the rest of your lives. Enjoy those laughs and create more smiles on your wall with CanvasChamp.