How Do I Show My Travel Photos?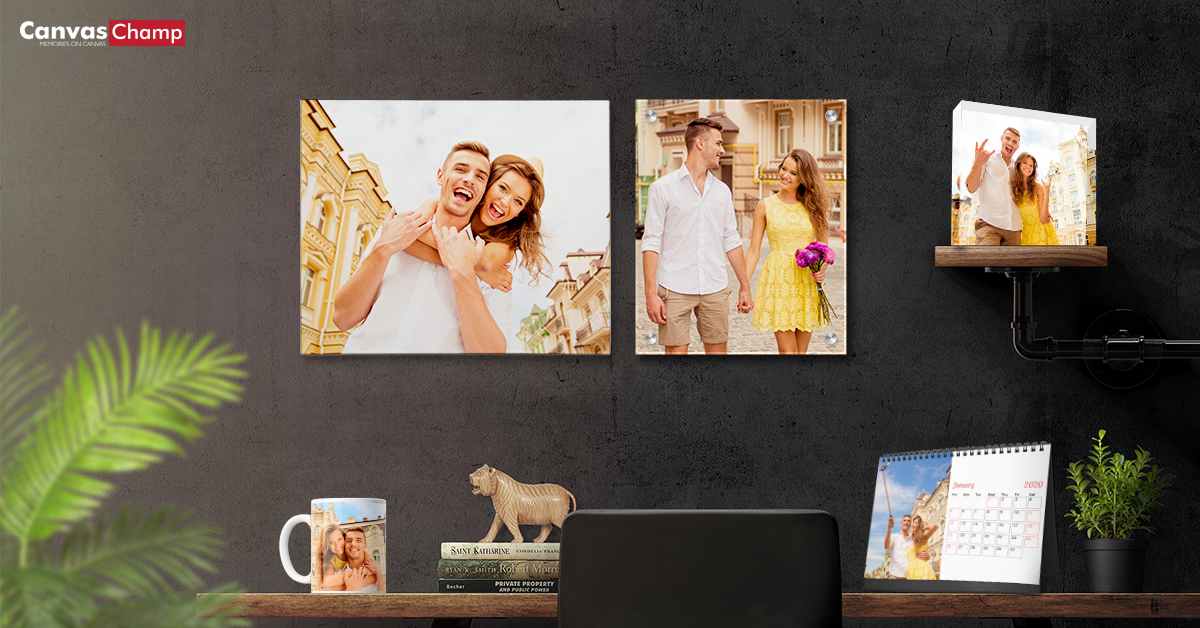 So, you've just returned from that once-in-a-lifetime vacation. You bask in the memories, still dizzy from your whirlwind travels, a goofy smile plastered on your face, your body tired but oddly relaxed. It was a vacation you'll never forget. Perfect.

There's that needling thought, however, in the back of your mind: You know these memories will fade. Eventually. They will. You swipe through the photos on your phone or on your DSLR camera. Are your vacation memories doomed to a lonely life inside these cold electronic devices? It's almost too much to bear. So sad.

Well, what are you going to do about it? Where to start? Relax (again), you've come to the right place. CanvasChamp has options for you to rescue those trapped memories, to bring them out into the sunshine once again, to let them live happily on the walls and in the spaces of your home or office. (Sorry, we didn't mean to bring up work so soon after your vacation.)


Canvas Prints - Turn your travel photo memories into works of art on high-quality framed canvases. The canvas print options we offer can solve any decor dilemma. Want to create a wall gallery? Choose our canvas wall display. Have a great cityscape or shoreline photo? Go with a panoramic print. Group your memories together in a stunning photo collage. These options only scratch the surface of our canvas line.


Photo Books - Think of those old photo albums you had as a kid, but on a much classier level. We're talking coffee-table book classy. Photo books keep all your photos in one place, and we offer them in many sizes and styles. Choose from hardcover or softcover, and from standard or premium quality paper. They're perfect for keeping travel memories at your fingertips! The online design tool makes it easy – like Sunday morning.


Acrylic Prints - If you want to display photos from your travels that'll make you feel as if you're reliving those memories, acrylic prints are the way to go. Images are printed directly on the back of crystal clear acrylic sheets using high-concentration UV inks for astounding resolution.


Acrylic Blocks - Think acrylic prints, but on a smaller, thicker, and more portable scale. Acrylic photo blocks are printed on the back of highly polished acrylic for a light-loving, 3-D effect. The thick acrylic lets them stand on their own so you can move them from room to room. They even make great paperweights at the office. (Sorry, we mentioned work again. But how else are you going to pay for that next amazing vacation?)


Photo Calendars - Mark off the days and months until your next travel adventure with photo calendars. Use our online design tool to create a unique desk, wall or poster calendar. Upload photos, add notes and events for special dates, birthdays and anniversaries. The choice is yours!


Photo Prints - Don't let your photos languish in your phone or on a SIM card. Back in the day, people would send their photos to a lab for processing and print them on high-quality paper! Remember? Color us "retro" because we offer the best professional photo printing at very competitive prices. Gather up all those photos sitting idle on your devices and upload them to our site. Choose your sizes, paper quality and finish -- standard or premium, glossy or matte? We've got that!


Photo Mugs - Brighten your mornings with a photo mug. Upload your best and brightest vacation photo, add the location and date, and BAM! you've got instant memories. (We don't recommend instant coffee, though.) Choose from a rainbow of colors to design your own mug, all from the comfort of your kitchen … on your phone … in your PJs.


Photo Blankets - Got the winter blahs? Stay warm and toasty by wrapping yourself and your soulmate in beach vacation memories, all on a photo blanket! We've got you covered with choices: Fleece, Fleece Sherpa and Woven Cotton. Fleece blankets are great for vibrant photos and keeping you the warmest, while woven cotton has a more rustic look and feel. You can upload photos, text and graphics on any of these fabrics.  

We've given you the choices, and now it's your turn. Hop onto our site and start printing those travel photos to relive your memories!