Five Adorable Photo Gifts for Your Valentine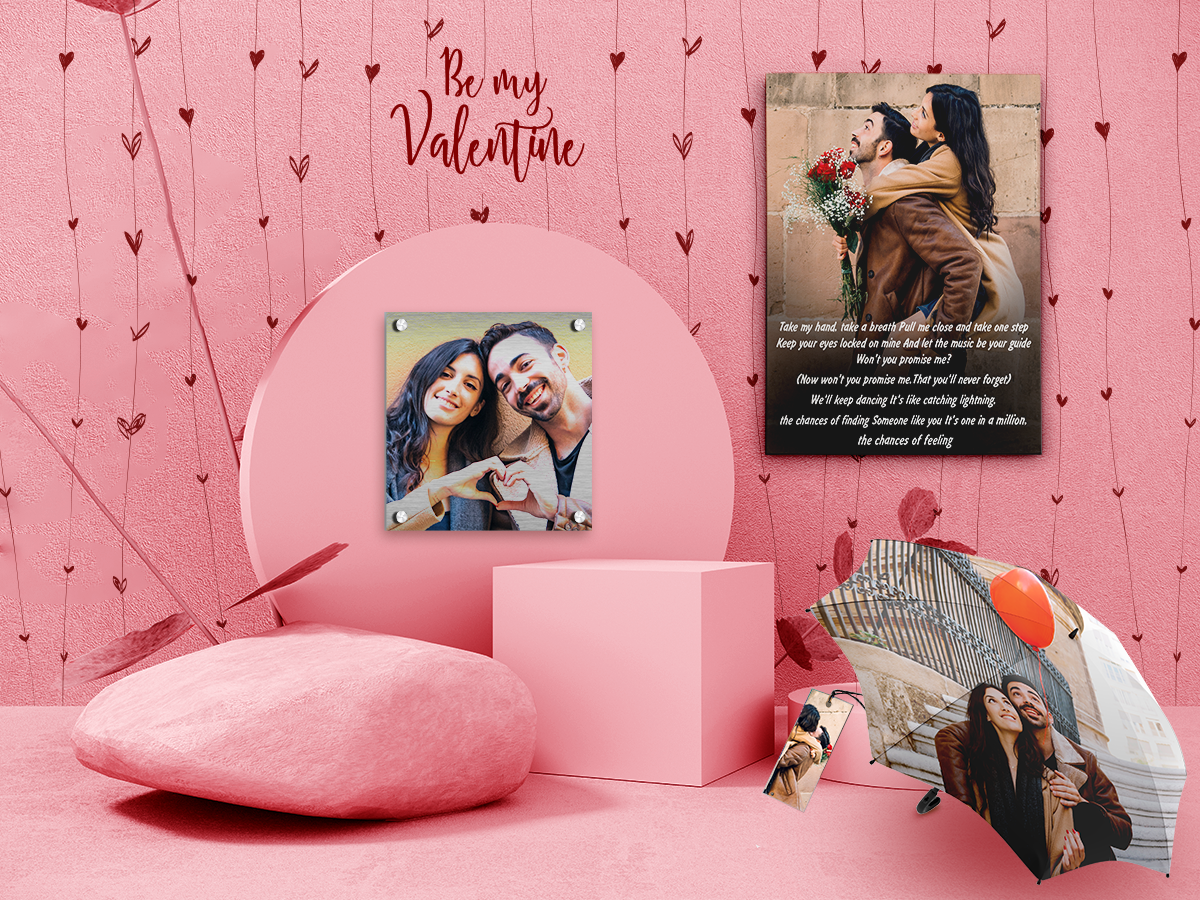 If we could only speak the hidden truths within our hearts every day, there would be no need for gifts on Valentine's Day. Unfortunately, very few of us are poets like Elizabeth Barrett Browning, whose poem "How Do I Love Thee (Sonnet 43)" is still romancing readers more than 150 years later. Thankfully, you don't have to write sonnets to let your beloved know how much you care … a thoughtful and well-crafted photo gift can do all the talking for you. After all, a picture is worth a thousand words. Let's see you beat that, Elizabeth!
Metal Prints
There's just something so romantic about a print that will stand the test of time – just like your love! Printed on high-quality matte aluminum, our Metal Prints are waterproof and scratch-, stain-, and UV-resistant. Show your sweetheart you're in it for the long haul with a photo of you together that is practically indestructible. 
Lyrics On Canvas
Shakespeare, that silver-tongued romantic, once said, "If music be the food of love, play on!" Music can be a very intimate part of a relationship, whether it's the song that was playing when you shared your first kiss or the first song you danced to after you said, "I do." Let your true love know that he or she will always be the melody to your harmony with a photo gift that features the lyrics to that special tune that will always be your song - https://www.canvaschamp.com/custom-song-lyrics-on-canvas
Custom Umbrellas
A practical and functional gift, our Custom Umbrellas still manage to be Rom-Com levels of adorable. Present it to your sweetheart on Valentine's Day, or save it to whip out on a stormy day and watch your loved one's face light up. A picture of you together emblazoned on an umbrella will be a creative reminder that you'll be there for your partner – rain or shine. And maybe we're getting ahead of ourselves here, but a custom umbrella would be an incredible rainy-day plan B for a proposal. Just saying.
Custom Photo Bookmarks
Maybe your Valentine really is into poetry. Then what are you going to do? Though we'd never discourage your creative side, you don't have to pick up the thesaurus just yet. You can always give your Valentine a copy of romantic poetry to swoon over, with a Custom Photo Bookmark you've designed waiting inside. Perfect for any dedicated bookworm, even if he or she is more into True Crime than the Romantics.
Custom Photo 3D Lamps
Nothing says "You light up my life," like a custom-designed LED lamp featuring the two of you. The printed acrylic panel is lit by a brilliant LED light, sure to brighten up your better half's face every time he or she turns it on. Photo 3D Lamps are gifts to be treasured, not just for the love and thought that went into them, but one also for their practical everyday use.
We hope we've given you some inspiring ideas for making this Valentine's Day memorable. Don't forget to thank us when you're being showered with kisses by your ecstatic sweetheart. Just kidding! You totally earned it! Happy Valentine's Day, and don't forget, we love you!