Christmas Contest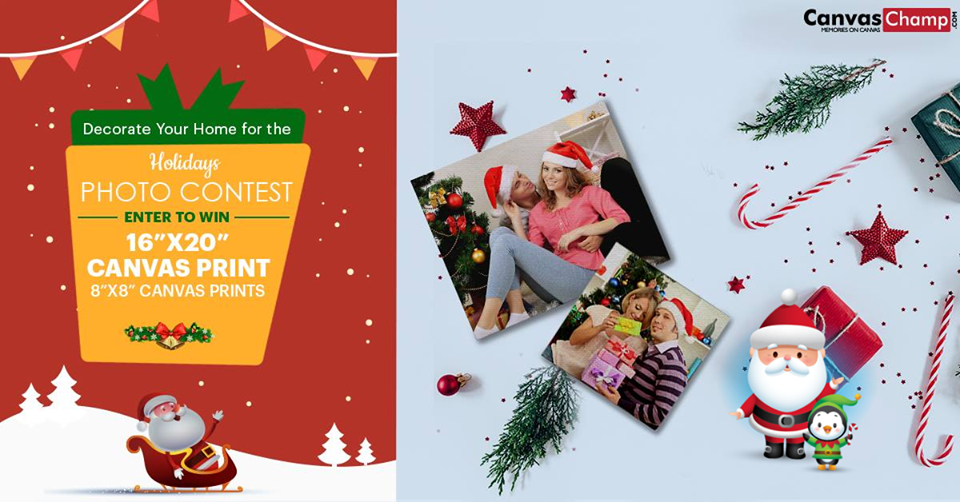 Christmas Contest is Here:
Merry Christmas decorating every corner of the house. Comment & Share your creative idea and Win Big 16x20 Canvas Prints.

#SeasonofSmiles #Christmas #Contest #Win #Giveaway #canvaschamp #ccphotocontest #canvasprints


Tag your friends and mention CanvasChamp @canvaschamp in your entry to win this contest.

Terms and Conditions:

1) Contest closes on 24th DEC 2018, 11:59 PM (EST).
2) This Contest is for the USA residents only.
3) First Lucky Winner will get one 16" x 20" Big Canvas Prints for Free.
4) Runners Up will get one 8" x 8" Big Canvas Prints for Free.
4) Treat for some surprise winners too.
5) Entries submitted after the deadline will not be accepted.
6) CanvasChamp is at sole discretion to select the winners.
7) CanvasChamp employees are not allowed to participate.
8) Stock or Google images will be disqualified and will not be allowed to participate in the contest again.
9) Avoid entering blurred or pixelated images as they will diminish your chance of winning.