CanvasChamp Reaches More Than 2 Million Prints Mark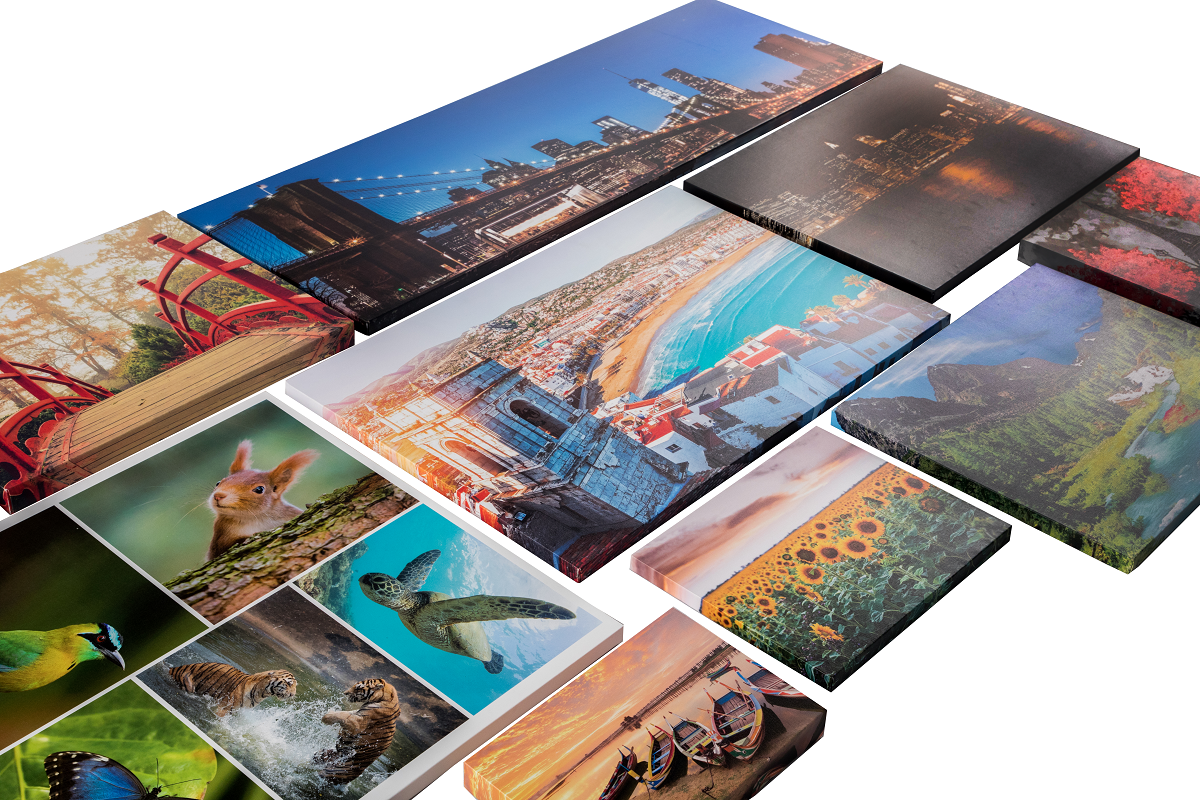 CanvasChamp has been a personal image gifting venture since 2012. Initially, they started with only one favourite printing product back then- custom canvas prints. These days they have almost a hundred photo products and supply to international markets of Great Britain, Canada, USA, New Zealand, Australia and India. The primary aim of the enterprise is to bring the love of personalised home ornamentation as a trend instead of forcefully having to decide on pricy interior designers for home decorations or renovations. Their CEO and founder, Jainam Shah credits their success of able to deliver their Two-millionth prints which too solely within India to its staff. "I am lucky, ever since I started my company, to be able to have found proper folks to assist this enterprise to be working so well."


The idea of getting into a personalised photo printing industry happened in a very interesting way Jainam claims. It's so happened that one beautiful day, Jainam was hanging out with his father an evening while discussing and viewing family photos. His father suddenly picked up one photo from the album and said, "This is one of the best photos of us. How amazing would it had been that we could find a way to frame our favourite photos artistically."  And right from then, he started to hunt for a decent photo lab to get the photo printed that his father liked so much. But he couldn't find one decent photo printed despite having printed the same picture from various a dozen various places. That when an idea struck to him, to bridge the gap between cheap quality canvas products and expensive quality photo products. And that's how Canvaschamp got founded by him with his father's help.

The company is exceptionally well-known for customised canvas prints, acrylic prints, wood prints and lots of different photo products. A customer will provide their desired image on the website, preview the design, print it with us and get delivered right at their doorstep. Canvaschamp website has a responsive and user-friendly design edit tool to assist a client or even a 10-year old to style and customise any given photo from any location or device and deliver it to them at their home within 3-7 business days.


They have a lot of varieties when it comes to canvas prints on our website.  They believe in letting people design their favourite photos and images into single canvas prints, split photo canvas, multi-panel canvas, hexagon canvas, and many more ways.

The idea is so that they want people to be able to know and feel that the power of creativity is in their hands and not in the person who they give their photos to make a canvas for their homes.

Jainam says the trip to reach till this kind of success took special commitment and efforts on the hours of the days. "Beginning days were tough as I had just started Canvaschamp with only eight employees. We were always dropping out of capital and managing to run multiple places to handle problems. Victory didn't come overnight or instantly to us." Jainam's venture began with producing only one photo-product -photos on canvas prints; which was still not that popular back then as people thought and preferred that canvas was genuine only if it presented hand-painted oil paintings or oil-art. But with a fantastic printing technology that had an invention in the market back then, Jainam decided to grab the opening to bridge the gap separating personalised products of very cheap quality made by low-cost service providers and costly art designers (with still a questionable quality).

CanvasChamp today caters more than a fifty varied photo products in different shapes, designs, colours and sizes to cater to everyone's requirements and needs. They claim that their thunderbolt delivery helps them to deliver people on time to even any of the remote corners of the country. At present, they are a team of more than 100 employees which is why we think they were able to reach to their Two-millionth print delivery. Prints and Signs International LLC is the parent company of CanvasChamp based in the USA which also indicates that the headquarters for CanvasChamp is also in the USA as well. They have three production houses spread around some of the best cities in the world like New York, London and Ahmedabad to help them to reach to people faster in the targeted regions around them. Although still a startup venture, Canvaschamp faces competition with all the giants in the photo printing industry. Companies like Shutterfly, Printland, Printvenue, Photobox, Walgreens etc., are getting their tails hunted between their legs with the way Canvaschamp is making a run for its share in the market.

With such a fantastic success in just six years of their start, nobody can stop CanvasChamp from becoming a leader soon someday shortly.