Are metal prints worth it?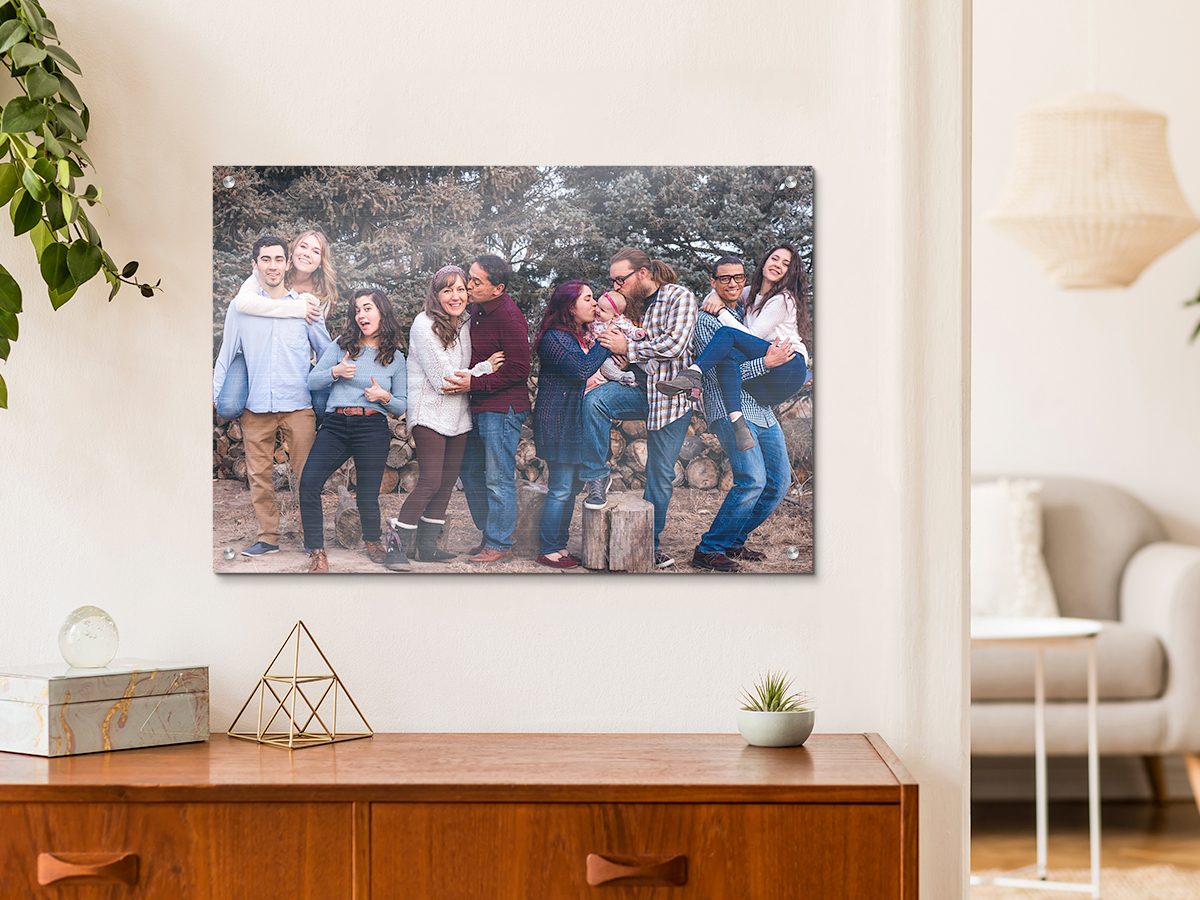 Metal prints, also known as metallic prints, are a canvas that showcases your favorite pictures in a vibrant and modern way.
Metal prints are a great addition to your home and space due to their color-brilliance as well as their durability and sustainability. Each metal print showcases the most detailed elements of your image and is finished with a museum-like quality that makes it stand out from your existing decor.
If you're looking to spruce up your home or office decor with unique pieces, our metal prints are the way to go.
What is a Metal Print?
Metal prints begin as plain metal sheets layered with a special aluminum covering to absorb your image. The metal coating gives your image more depth and a sharper contrast compared to traditional photo printing.
This special coating also ensures that your metal print is durable and lasts for years to come.  Our metal photo prints keep people talking and wondering how they can create the same masterpiece as you. Place the print in your living room, bedroom, or your office wall to replace any boring decor. 
At CanvasChamp, we create our metal prints using an Aluminum Dibond material. This component of the canvas is made up of a 1/8"-thick polyethylene panel and is placed between two sheets of aluminum.
This combination provides a sturdy backing and allows for your metal prints to create a modern gallery display in your home or office space.
What Type of Images Can I Use to Create a Metal Print?
So you're ready to customize your metal print but don't know where to start or which images to select from your many photo albums -- we can help with that.
Fortunately, metal prints are great for almost any picture you want to have printed because the aluminum will create a vibrant effect that makes every color pop. Take into consideration the frameless setup of the aluminum print and which photos would look best on the surface, you don't want your image to come up too short or be too stretched out.
We recommend using images that showcase nature, architecture, even landscape images that have lots of whitespace. The metallic backing helps bring out the full character of these images and is suited to provide depth to the image and bring it to life in any space you hang your metal print.
What's the Difference Between Metal Prints and Traditional Prints?
We can compare metal prints to both traditional canvas prints and acrylic prints. While each canvas type displays your photos in different ways, metal prints stand out amongst the crowd. Here's how:
Metal Prints v Canvas Prints
Canvas prints showcase your photos in a traditional way and are most common for home decor. These prints provide classic looks and designs to your favorite photos and are a great addition, however, canvas prints attract dust over time and the ink can become distorted, causing your image to not display properly. 
Canvas prints are also not equipped to display your photos in a vibrant light unless directly placed in a well-lit room. 
With metal prints, their durability stands out and makes them a better contender for home decor. While dust may collect over time, it is much easier to clean with a soft, microfiber cloth. Metal prints are also not dependent on light, no matter the placement in your home or office, your picture will be reflected and vibrant due to the aluminum backing. 
Metal Prints v Acrylic Prints
While acrylic prints are a favorite, similar to canvas prints, these prints are not dust resistant and images eventually distort over time. Acrylic prints are also dependent upon light conditions and don't show your images in the best light in dim areas.
While acrylic prints are durable, metal prints are a better contender. Metal prints are able to stand against steam, harsh weather conditions, as well as scratches. Unlike acrylic prints, metal prints capture the light of your images and give your photos a vibrant and "glowy" effect no matter the lighting situation.
Why Create a Metal Photo Print?
Creating a metal print is solely based on a person's interest and personal style, but there are some benefits to the artwork. 
Metal prints are frameless which gives the decor a clean and modern look. You don't have to worry about the hassle of framing the piece perfectly, in fact, our metal prints are ready to hang as soon as you unbox them. 

Our metal photo prints are durable and last a lifetime. Literally, they last a lifetime, it's in our guarantee. The UV gloss finish allows for it to move with you no matter what you do or where you go. In addition to their durability, the metal prints are also scratch-resistant and easy to clean. 

As we've mentioned before, your images are displayed in a vibrant way on a metal photo print. Your favorite photo memories are clear and radiant and you can choose from multiple color finishing options like sepia, black and white, or the original color. 
If you're looking to take your space decor from "blah" to "WOW!", metal prints are your go-to. 
We make it easy to transform your everyday photos into stunning pieces of art with a simple design tool. 
Your photos on a metal print provide your space with an art piece that boasts style, personality, and radiance at all times.