What Is A Floating Photo Frame?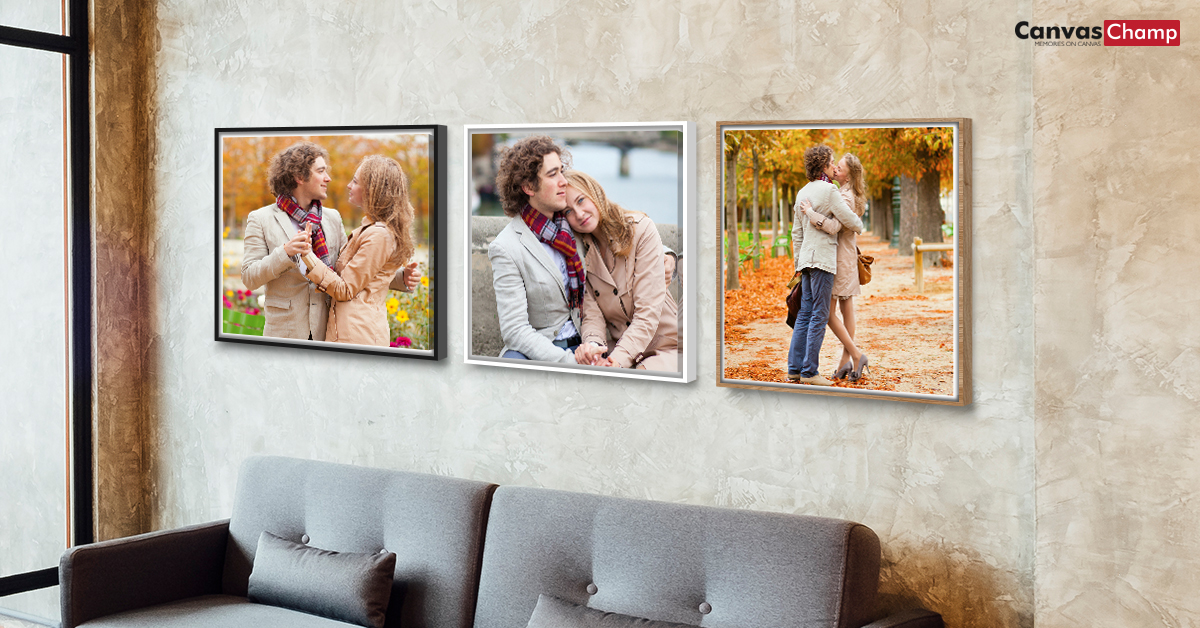 Aptly named for the effect they create, "floating" or "floater" frames – also known as boxed canvases – give the illusion that a painted canvas appears to be floating within the frame. A standard floater frame has an L-shaped moulding that attaches to and supports the stretched canvas from the back. This allows for a space between the canvas and the side of the frame, hence the floating effect.

Floater frames are preferred by art galleries because stretched canvas paintings can be mounted in frames without the surface of the art touching the frame itself, protecting the artwork from damage while still offering support. Canvas prints in your home or office benefit from floater frames with an increased depth and three-dimensionality.

There's no strict rule that says you need to canvas prints, but a frame's entire raison d'être is to create a border of visual space around a print, drawing attention to the artwork itself, as well as providing structure and support. Our wide selection of canvas frames includes styles from casual to distinguished, while floater frames add an elegant, art gallery vibe.



Another consideration is the type of canvas wrap, or how the edges of your canvas print will appear. Overall this is referred to as gallery wrapping, and there are a few choices to examine.

Image Wrap
The canvas is wrapped around the sides of the stretcher bar and is secured to the back of the wooden frame. The entire image is printed on the front and carries over to the sides, resulting in some slight image cropping.


Mirror Wrap
As with the image wrap the canvas is wrapped around the edge, but the image isn't cropped; instead, the outer edge is copied to mirror a small portion of the front image.

Black or Custom Color Wrap
The entire image appears on the front with either a black or complementary color of your choice for the border.

White Border Wrap
The image is printed on the front only, with the edges left blank to show the natural color of the canvas.

If you're not sure exactly how your canvas prints would look mounted to floater frames, go ahead and upload your artwork to our site and play around with it. We're sure you'll find a look you love.