Wedding Photo on Canvas - Ultimate Personalized Gift Idea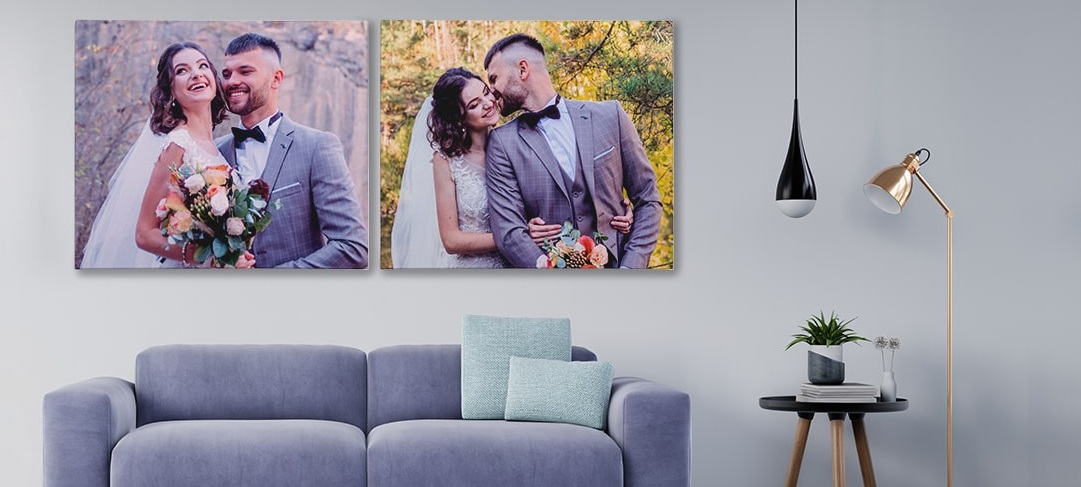 A marriage is not just a ceremony, but it's a promise to be together forever. We cherish and celebrate the moment when two souls unite as one for the rest of their lives! So wedding pictures are not just memories frozen in time which could make you relive that day and once again give you that eternal joy. They also capture every splendid expression of love and happiness that the new couples shared and preserve the twinkle in the eye with such fineness that makes you want to gaze at them for hours at an end.
Everyone keeps photo albums of their wedding day well preserved, but how many have a wedding canvas portrait hung on their living room which honours their best day?
That big day is the most important day for a man and a woman who are to become husband and wife. They are about to set for a new journey, become family and create a home from a house, laugh, cry and share their dreams. The day they embark on this journey cannot be summoned back or recalled – unless, they have captured it in an art form. Often the memory of this big day is so precious that any bride or groom would want to stop time and let it last forever – if only wishes were horses that could fly!
But as a second good alternative, why not immortalize that special moment in a personalized and customized wedding digital portrait on canvas of the blushing bride and the dapper groom?
Portrait would be the best way to keep that moment alive and etched into their memory forever. What do you think really saves a wedding when the big day is all over, the guests have returned home, and gradually the flush of new love begins to ebb?
The memory of that Big Day, on a canvas print, no doubt!  You might interested exploring our Canvas Idea Gallery