Turning Your Vacation Photos Into Works Of Art
Vacations are taken by couples and families to take a break from routine life and to feel the connection with the world. To experience different cultures, landscapes, and perspectives is a value we hold high as social animals. And taking pictures means bringing back those memories and happiness at home with you from the trip.
What do you do with your photos?
Sadly most of the photos don't even come out from the storage of phones and cameras. People at the most, keep Instagramming those vacation pics for a few weeks still pretending that the trip isn't over and then forget about it as well. Moms, girlfriends or wives still might insist on making a photo album which will be taken out from the closet hardly once a year. But with the growth of digital printing technology, people are moving away from simplistic photo albums to towards displaying their favourite travel memories  in more artistic ways. The freedom that digital printing has given people to liberate their photos and creativity is a gift embraced by the masses, and home décor had never been so diverse, so personal and so appealing.
Managing Your Vacation Photos as a Wall Art
People generally make postcards, printed photo mugs, framed photos or even t-shirts of the aesthetic landscape scenarios that they proudly clicked while on vacation. But the latest trend that has been flashing around the new generation duos and parents are putting those memorable moments as wall art into homes.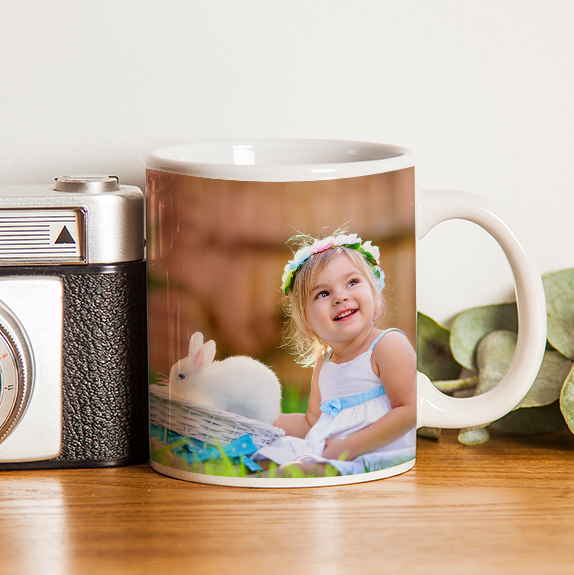 Wall art is one of the smoothest ways to give your home a stylish look, and while art can get pricey, there are plenty of ways to do things affordable while creating something that's custom and personal.
Sure there are many ways to make your photos look like vacation wall art. You can choose a lustrous or matte finish, make it into a poster, or turn your vacation photos into canvas with a few clicks online.
Also, there are many lesser-known printing surfaces which are now getting popular as more and more people are updating their basic knowledge of home decor upped with their standard of living. Some of the most different surfaces on which you can display the enlarged photos are burlap, wood boards, acrylic, and stick-and-peel fabric.
The Trend of Canvas Prints
The popularity of custom canvas prints is increasing day by day. Photos printed on canvas always look attractive and eye-catching. Canvas prints have been in for since a while as it is cheap, made of cotton and readily available at good quality to print your photos into wall art; to give your memories a gorgeous look on the walls. Average price of a 24"x36" canvas print is also less than any other traditional methods used to highlight your personal favourite vacation canvas prints. Though linen and hemp were used before to make canvas, the majority of canvases today are made of cotton.
Thus, it makes canvas come at a reasonable price; moreover cotton stretches, so the artwork is less likely to damage. Online canvas printing platforms find maximum traffic during the end of the year as well which means you will always find even better and cheaper deals to portray that personal favourite landscape photo of yours!
Benefits of Canvas Prints than other Mediums for your Classic Vacation Pics
Canvas prints are lightweight and easy to transport. Canvas wall art is also less inclined to warping and cracking, a common problem for wood panels. With printing technology on the fingertips today, it is no surprise that folks are moving toward digitally printing their family and vacation photos. High-quality inkjet print, such as what we offer at CanvasChamp, allows families to display their nostalgic memories on walls with extraordinary quality and definition.
Canvas prints on the go at CanvasChamp
Vacation Canvas prints can also be devised from anything; photographs, digital art or scanning a hand-drawn piece. Hence, no matter however funny or amazing your vacation photos can be, you can always gift a canvas print to your family and friends or perfect your very own home walls with it. It is durable and available in various sizes, so if you want your artwork to stand out, get in touch with CanvasChamp today to transform your work into something that will stand the test of time.