Top Moments to Preserve On a Canvas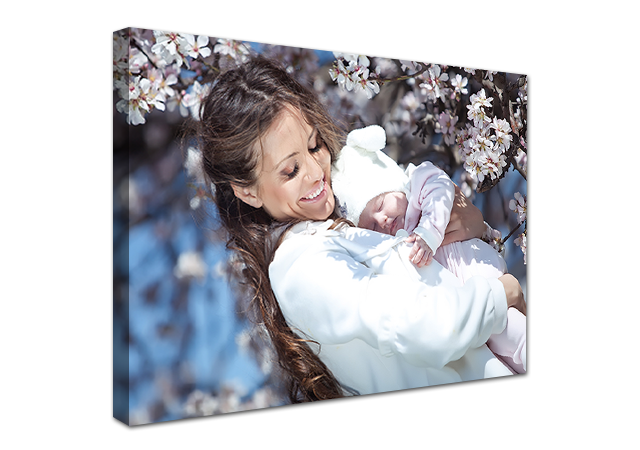 Canvas prints is the best way to capture your loving moments and hang it to the wall for home decor and for your sweet memories, But you know what are the best occasions and photos will be last longed in your heart if you wil adorn it on canvas print? If no than find out here....
Get Custom Canvas Prints and Relive Your Best Memories
Some memories are just so beautiful that we can't help but replay them in our minds again and again because they give us so much joy. Isn't revisiting your old memories on social media the best thing ever? It makes you think of all the great memories that you have made with your loved ones and how much things have changed. We believe that one of the best things you can gift a loved one is a reminder of the good times you have spent with each other in the form of print on canvas. Let's have a look at some of the top ideas where you can take the help of canvas painting to relive your most iconic moments together:
Print On Canvas and Preserve Your Memories Forever

 
Wedding Season
Soon it will be the wedding season again and you have to think what to gift the bride and the groom. One great way to go about is to choose all your favorite moments with them and get a unique wedding canvas art made just for them. 
Do It for the Kids
Do you or your loved ones have kids? One of the best gifts that you can gift them is custom canvas prints. You can select a wall in their room and can place all their important moments there like their first picture as a baby, first day at school, prom picture, graduation picture etc.
Love Your Pets
Are you a pet momma or a pet daddy? Why not grab this opportunity to get canvas prints with your best friend? You can place the picture at the entrance, the backyard, or just above their bed.
Add Color with Some Landscape
If you are a nature buff, it is highly recommended that you explore new landscapes, get them turned into custom canvas prints and put them in your lounge to make it look aesthetically pleasing. 
Pick Your Favorite Vacation
Had a vacation that you can't seem to get over? Pick your favorite pictures and turn them into a magnificent gallery wall. The pictures will keep reminding you of the great time you had with your family and friends. 
Important Milestones
One of the most beautiful things that you can gift someone is a canvas print that captures their important moments. Thinking of what to gift your parents? Take out pictures of them as babies, graduation pictures, wedding pictures, vacation pictures till the time they became grandparents and proudly display the life that they have made together on a wall. 
Things That Inspire You
Have favorite quotes and pictures that inspire you? Print them on canvas prints and create a photo timeline in your house.
Pick a Theme
Want to decorate your house but don't know how to go about? Pick a theme for a wall photo, get canvas prints and display it on the wall. You can have photos, pictures, quotes, and even mirrors!
3 Panel Displays
7 Panel Displays
5 Panel Displays
Just snap an original photo and have it

printed on high-quality canvas

to preserve your memories forever. We're running 93% off on canvas prints! We love printing photos on canvas!