Time to get organized!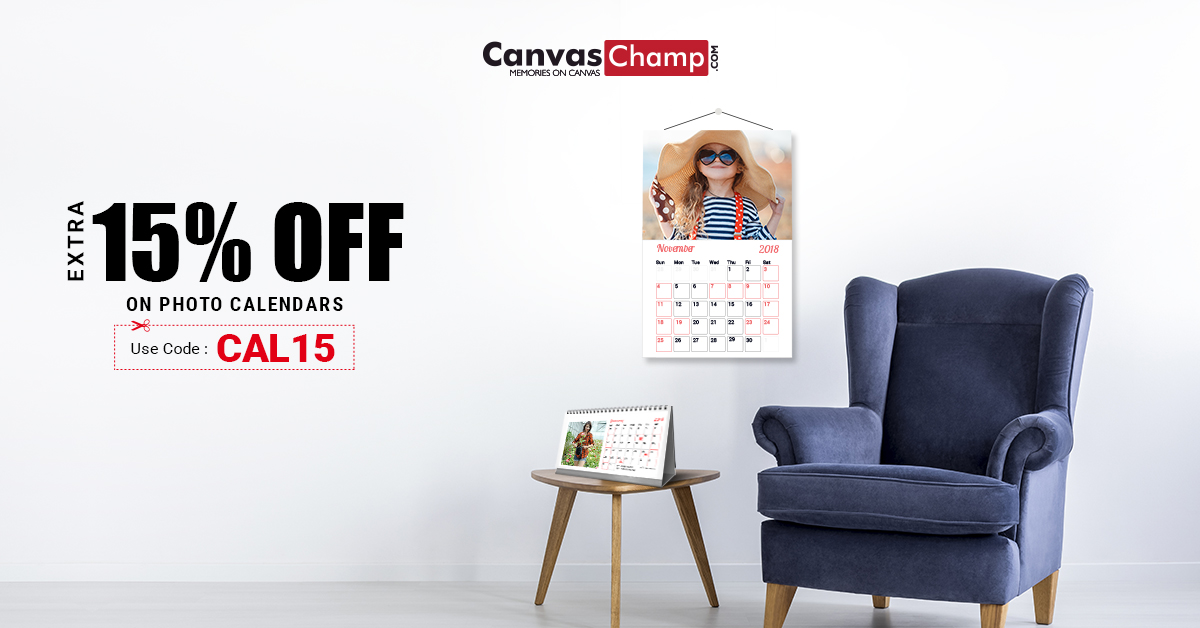 Believe it or not, 2020 is looming right around the corner, and many of us will likely be resolving to be more organized in the new year. A detailed calendar is a great way to stay on top of all your commitments, celebrations, goals, and deadlines. CanvasChamp's custom photo calendars are fun, easy to customize, and make excellent, personal gifts for family and friends. It may seem a little early to start thinking about New Year's resolutions, but you'll want plenty of time to plan, organize, and assemble your photo calendars for the coming year, especially if you plan to give them as holiday gifts to friends or family members.
Choose a Calendar Type

 Before you get started designing your photo calendar for 2020, start thinking about a cohesive theme for the year. Maybe you'd like a pop culture theme, highlighting your favorite fandoms and fandom-related activities throughout the year. Perhaps you'd like to focus on showcasing family photos and your kids' artwork. If you're a green-thumbed gardening aficionado, you might enjoy flipping through photos of flowers as the months go by and you plan your 2020 garden; an avid traveler might opt for photos of exotic landscapes as a way to reflect on the past year's travels and fuel plans for future adventures. In any case, you'll want to start by deciding whether you'd like a small desk calendar for the office, a wall calendar, or a poster calendar.
Choose Your Images
 Once you've finally decided on a calendar size and a cohesive theme for the year, it's time to start gathering your images! Make sure you select high-resolution images that fit the calendar layout you've selected. You can use a scanner to transfer non-digital artwork, like your kids' adorable school doodles and fingerprint art, into your computer to be uploaded to the photo calendar tool.

Choose a Design Theme
 You've selected a calendar size and layout, you've scanned in any non-digital artwork, and you've uploaded all your images. Now, it's time to choose one of our pre-set design themes to complement your photos. From balloon borders to solid colors, we have a variety of designs available to ensure your calendar fits with any color scheme, and a series of new themes will be launched just in time for the holiday season!
 Plan Ahead
Never forget a birthday or anniversary again when you pre-populate special dates into your calendar. Go ahead and add any important dates to your calendar especially if you know they likely won't change. For example, if you're planning on attending that annual comic convention, go ahead and add that into your calendar so you can remember to start planning and budgeting ahead of time.
 Personalize It
 We get by with a little help from motivational quotes, jokes, and inspiring messages. Use the calendar editor to add text to your spreads. Each month, you'll have a new inspirational snippet to look forward to.
That's it! You're done! Don't forget to save your designs as you go and be sure to order enough for everyone on your holiday shopping list. Cheers to the New Year!