Layout Inspiration for Your Personalized Holiday Photo Book Gifts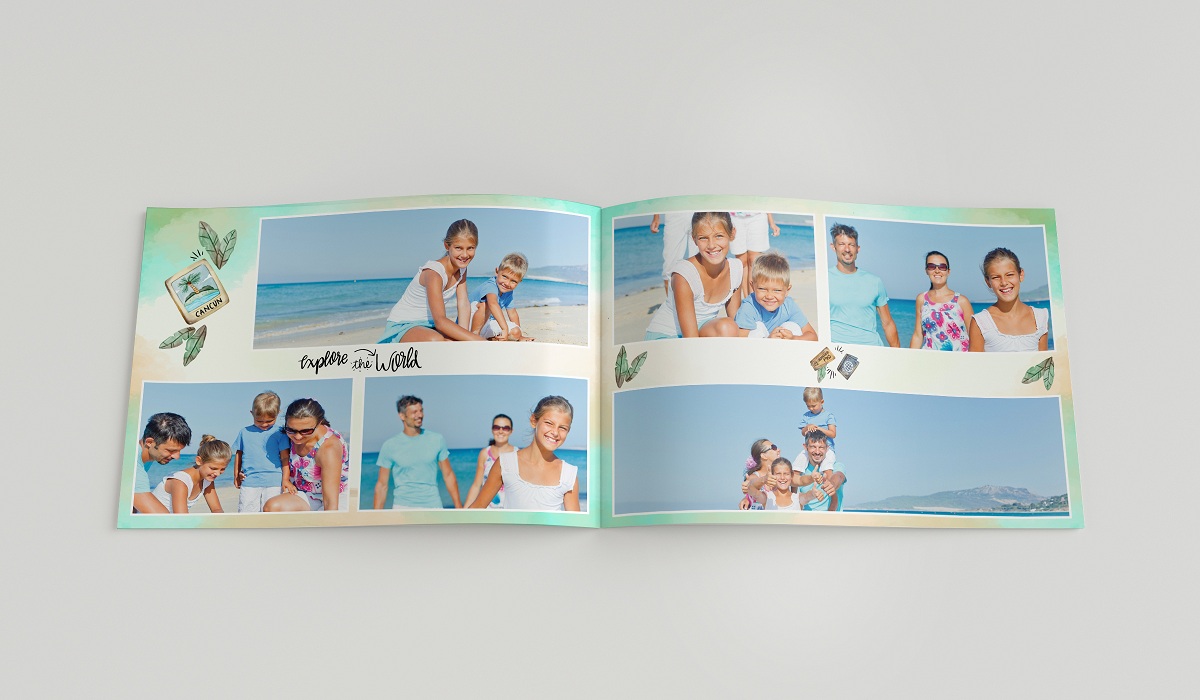 The holidays are an opportune time to reflect upon a year gone by and the special times shared together, but organizing your photos to create the perfect holiday photo book can feel a bit daunting. Devoted shutterbugs can look through their galleries and see 1,000+ photos for just one year that are all memorable and beautiful in their own way and become overwhelmed. Here are some easy layout ideas to help the process go smoothly without cutting into that precious holiday fun time. After all, that snowman isn't going to make itself.


Focus on just one event

Rather than comb through all those photos for the year's best highlights, it can be easier to narrow your focus to just one important milestone or event. Photos for the same event tend to already be grouped together in an online album or phone gallery, so sifting through photos for the best shots is a breeze. Wedding albums make precious keepsakes that will be enjoyed for years to come and high-color prints of sunny vacations are a good way to chase away those winter blues.
Side-by-side comparisons of past years


Make a gorgeous collage of years past to marvel at how much everyone has grown and changed. Pictures of birthdays or the holidays make great side-by-side comparison pages. Create a pet photo book to watch the journey from puppy to big boy or kitten to fat cat unfold on the page. Monthly photos in a baby's first year create an amazing growth chart for parents or grandparents. And a catalog of awkward school photos will give your recent graduate a laugh. This format can also be used to create touching anniversary gifts with a comparison of the first date to wedding to today.
Create a timeline of achievement


Artists, craftspeople, and do-it-yourselfers will treasure the documentation of a time-consuming project completed or a timeline of skills as they developed. "Before and After" shots with pictures of in-progress work will show the labor and love that went into the renovation or landscaping project that seems so effortless now that it's complete. Great for encouraging beginners who are still learning or reminding the Master of how far he or she has come.

Tell a story

Kids love to see pictures of themselves, and a personalized photo book online will make story time extra exciting. Include a familiar story, song lyrics, or a poem andcreate a new dimension to reading when they see themselves as the hero. Photos of Halloween or dress-up time create fun character development, while action shots will add excitement.  And silly selfies will get a laugh every time.

Pick one of our predesigned templates

When all else fails—pick a predesigned template. You're bound to have certain shots that stand out to you more than others, and maybe you would rather have all your favorites than a specific motif. A uniformly themed template will keep everything looking neat. Or choose a different theme on each page to add depth to photos that might seem dissimilar.
Now go check a couple more gifts off your shopping list!