Inspiration for Random Acts of Kindness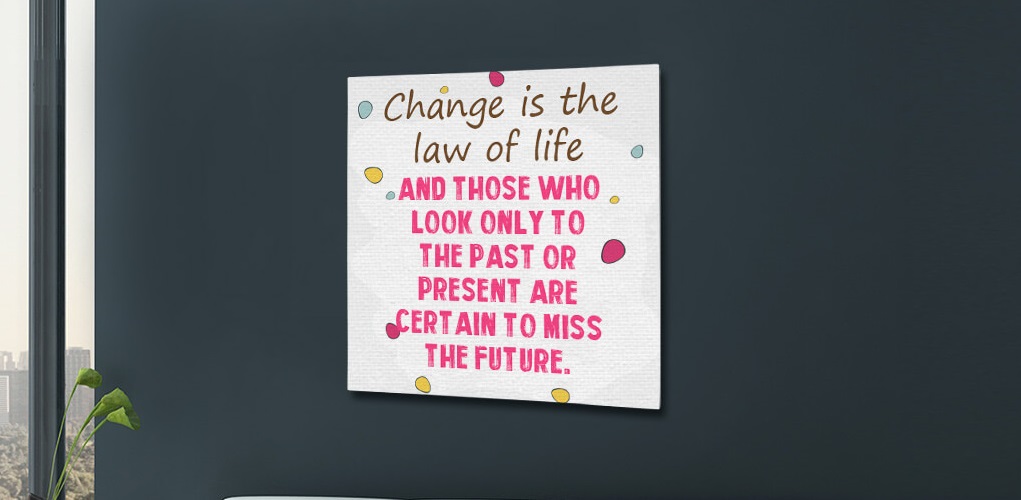 Celebrated annually on February 17, National Random Acts of Kindness Day has grown in popularity every year. It's celebrated by individuals, groups and organizations nationwide to encourage acts of kindness. Ideally, it's something that should be practiced and celebrated every day, but at least we have one day to bring awareness to the importance of looking out for one another.


Our team here at CanvasChamp has gathered the top inspirational quotes from some of history's most enlightened thinkers, artists, and trailblazers. We hope some of them will prime your compassion pump and encourage you to spread kindness every day.


"Try to be a rainbow in someone's cloud." – Maya Angelou
"Kindness is the language which the deaf can hear and the blind can see." – Mark Twain
"Be the change you wish to see in the world." – Mahatma Gandhi
"A single act of kindness throws out roots in all directions, and the roots spring up and make new trees." – Amelia Earhart
"Be kind whenever possible. It is always possible." – Dalai Lama
"Three things in human life are important. The first is to be kind. The second is to be kind. And the third is to be kind." – Henry James
"Human kindness has never weakened the stamina or softened the figure of a free people. A nation does not have to be cruel to be tough." – Franklin D Roosevelt
"Ask yourself: Have you been kind today? Make kindness your modus operandi and change your world." – Annie Lennox
"Constant kindness can accomplish much. As the sun makes ice melt, kindness causes misunderstanding, mistrust, and hostility to evaporate." – Albert Schweitzer
"How do we change the world? One random act of kindness at a time." – Morgan Freeman
"What's so funny about peace, love, and understanding?" – Nick Lowe

There are many ways to show someone you care by practicing random acts of kindness. Share some of the Custom quotes above or an inspirational and uplifting message with someone who's going through a rough time. What inspires you? What's your favorite kindness quote? We're all in this together, so let's be kind to one another every day.