How to Create an Art Gallery Wall Photos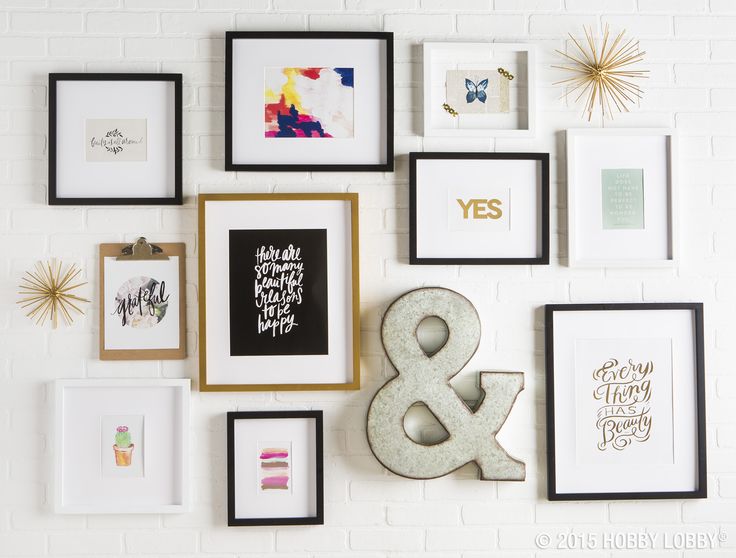 Learn to Make a Statement
This is one of the best ways to channel all your creativity to make a statement. By picking a style and theme, you would be telling the people about your preferences, style and your personality. If you want to opt for an eclectic approach, you can have a mix of paintings and pictures in different colors. 
Image Courtesy By: Pinterest
Personalized Wood Gifts to Your Loved Ones
What better can be there than to show your loved one you cherish all the memories you have created with them? Gift them personalized wood gifts and show them they mean the world to you.
Experiment with the Layout
There is no one foul proof way to organize a gallery and you have to find out what works best for you. The best way to go about is to take all the frames, lay them down on a flat surface and see which style works. When you find something that you like, use a masking tape and outline that on the wall, so you can see how the layout will materialize on the wall. 
Some of the layouts that you can consider are:
Checkered style
Nine square style
Outer align style
Reflection style
Spiral style
Centered style 
Think About the Placement
You need to see where exactly you want the pictures to be. If you are hanging it over a piece of furniture, it is recommended that you leave at least eight to ten inches of space between the frame and the top of the furniture, and make sure that everything is on eye level. 
Image Courtesy:- Emily Henderson
Preserve Your Favorite Memories by Printing Pictures on Wood Gift
Happiness is nothing more than a good memory, so let your loved one know that you have preserved those memories forever by printing them on wood
Develop a Palette
You have all the choice in the world when it comes to picking a color palette. You can either opt for a colorful look, or can pick one color that goes with the rest of the theme. You can opt for abstract paintings or can edit your own photos according to the palette. 
Go for a Wall Story
You can tell your story with the help of your gallery wall display. Some of the ideas include adding pictures of your recent trip or all the trips that you have taken so far or maybe your love story with your better half from the time you met to the time you took your last picture. If you are adding the picture gallery to your child's room, you can add their pictures from their first shot to the latest one.
Image Courtesy By: Pinterest
Be Creative
There is no one way to be creative when it comes to gallery wall photos, so make sure that you are creative and experiment to your heart's content.
In conclusion, this how you can create your very own art gallery wall. Have fun!