How Do You Get A Picture On A Mug?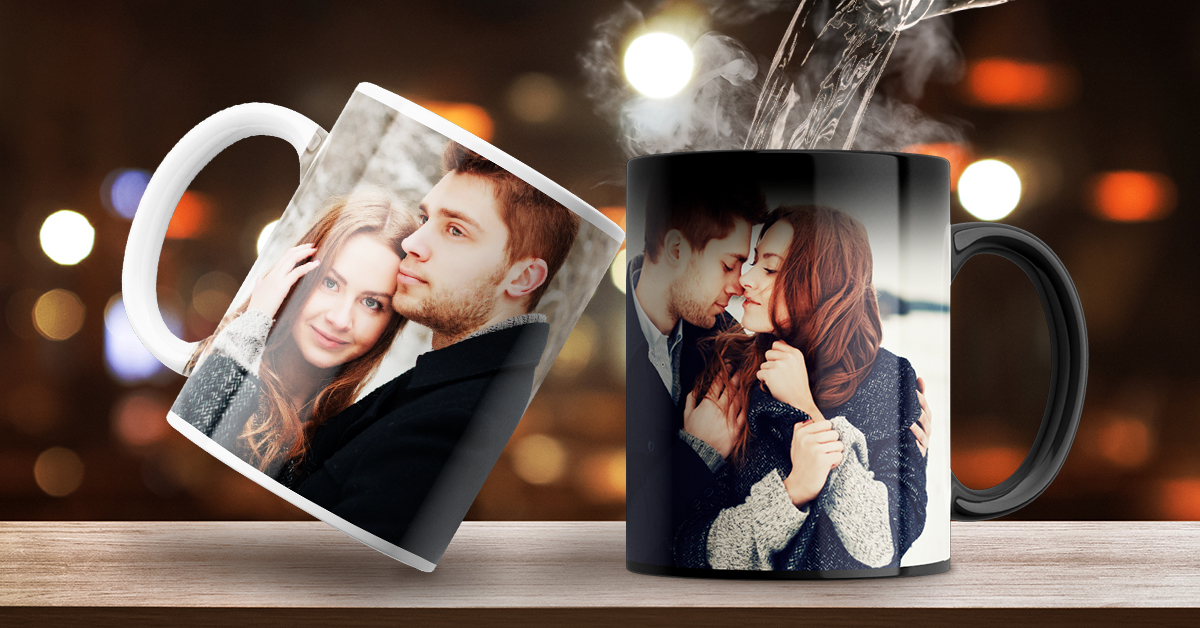 Custom photo mugs are adorable, personal, practical, and make excellent gifts for friends and family. But how do you get a photo on a mug? Let's explore a few different methods for creating your very own, custom photo mug.


Mug Press: For the serious crafter, a mug press offers the ability to transfer photos to a specially treated mug via a process called sublimation. This option is probably the most expensive; it requires specialized equipment, sublimation inks, sublimation paper, specially coated mugs, and heat resistant tape.

Decoupage: If you're into crafting, you know all about this technique. Decoupage is a process using all-in-one glue, sealer and finish to attach paper or fabric to various surfaces.To put a photo on a mug, cut out a photo, slather it with decoupage glue, let it dry. Be sure to use a dishwasher safe version of the glue to make the design last a bit longer.


Waterslide Decals: This is a tricky process using special decal transfer paper to print your image. You then spray the printed image with a fixative sealant, let it dry, and soak it in a bowl of water for a few minutes. Next, slide the image off the paper and onto the mug, let it dry and spray liberally with sealant.

Iron-On: Everyone loves ironing. Yeah, right? For this you need iron-on vinyl material (plain or metallic), vinyl cutter or scissors to cut out your design, a clothes iron or smaller craft iron, and a bunch of patience. Also, if you use metallic vinyl, DO NOT heat the mug in the microwave or it will spark and ruin your holiday.


Magic: Visit your local village wizards and ask them to help you transfer an image to a ceramic mug.

CanvasChamp: The DIY route is definitely time and labor intensive. With the holidays right around the corner, you may prefer to upload your photos to our site and use our mug design tool to create a custom photo mug. This option eliminates stress and mess, leaving you more time to enjoy the festivities and saving you a chunk of change in the process.