How Can I Turn a Picture Into a Wall Decal?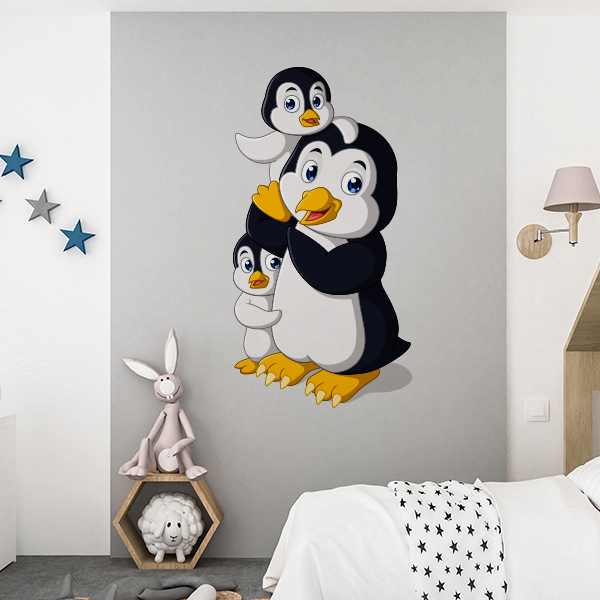 Are you living in a dorm room or apartment with blah oatmeal-colored walls? Now you can add your personality to the décor without worrying about losing your security deposit. And if you are lucky enough to own your home or office building, here's an easy way to transform ho-hum areas into a space that will pop and leave guests amazed. Peel and Stick Wall Decals from CanvasChamp give you all the beauty of mural art with none of the permanence.
Think of Your Wall as a Giant Canvas
A fantastic Peel and Stick Wall Decal begins with a fantastic photo, especially if you are thinking about something on a grand scale. Make sure your photo upload has a high resolution (dots per inch) to ensure precise, crisp results. Once uploaded, choose your size. Whether you want a small 4- x 4-inch sticker or a 48- x 1,000-inch wall covering, the custom design tool will offer you the best size options for your unique image.
Just before you are ready to hang your Peel and Stick Wall Decal, clean your smooth, nonporous surface with mild soap and a damp cloth, and wait for it to dry thoroughly. Then, just like the name suggests, peel off the backing and stick it on the wall! Not quite right? Repositioning is a breeze! Gently lift your Peel and Stick Wall Decal from the surface and put it where you desire without worrying about rips or wrinkles or having it stick to itself. Keeping your wall art beautiful is just as easy – simply wipe with a clean, damp cloth.
Peel and Stick Wall Decals come in your choice of canvas, vinyl, or prepasted wallpaper to provide added texture to your wall art. And while CanvasChamp offers more than 150 designs to choose from, feel free to let your wall genuinely reflect your taste. You may want to have your piece printed as-is, or add a custom photo effect. Sepia and grayscale treatments bring a vintage look to your art. Or you can have your photo rendered as a pixel painting. For a bold, bright touch to your wall art, have your photo rendered with any of CanvasChamp's pop-art treatments. Be as traditional or as saucy as you choose!

Easy to Put up, Take Down, and Store
When it's time to remove your CanvasChamp Peel and Stick Decal, it lifts off easily and won't leave a residue. Better yet, it's reusable. Perhaps you are waiting for a coat of paint to dry or are changing out your fan cave for the next sports season. Just place your Peel and Stick Wall Decal on its original backing and store at room temperature away from temperature extremes, dust, and humidity. This loving care ensures your repositionable wall art will be fresh next season!
Walls Are Just the Beginning
Because CanvasChamp Peel and Stick Decals are easy to apply, they are superb for creative decorating. The specially engineered adhesive allows you to experiment with positioning to get the perfect look throughout your home, office, or school. Use them on flat spaces that are traditionally overlooked, like cabinet doors or ceilings. Small decals are perfect for school lockers, decorating dresser drawers, or windows. Not content to live on merely flat spaces, they can be wrapped around corners, posts, or other structures in your home. Reusable Peel and Stick Decals are a cost-effective approach to personalize your spaces.
Designing a custom Peel and Stick Wall Decal with CanvasChamp's design tool takes the guesswork out of your final product and delivers professional results. And remember, if you have something in mind that isn't a part of the easy-to-use design tool, get in touch with CanvasChamp's design experts. They can help you with extra-large sizing, custom cutting options, and more! Get a start on "a-peeling" wall art at Custom Wall Display.