Hanging Options for Metallic Prints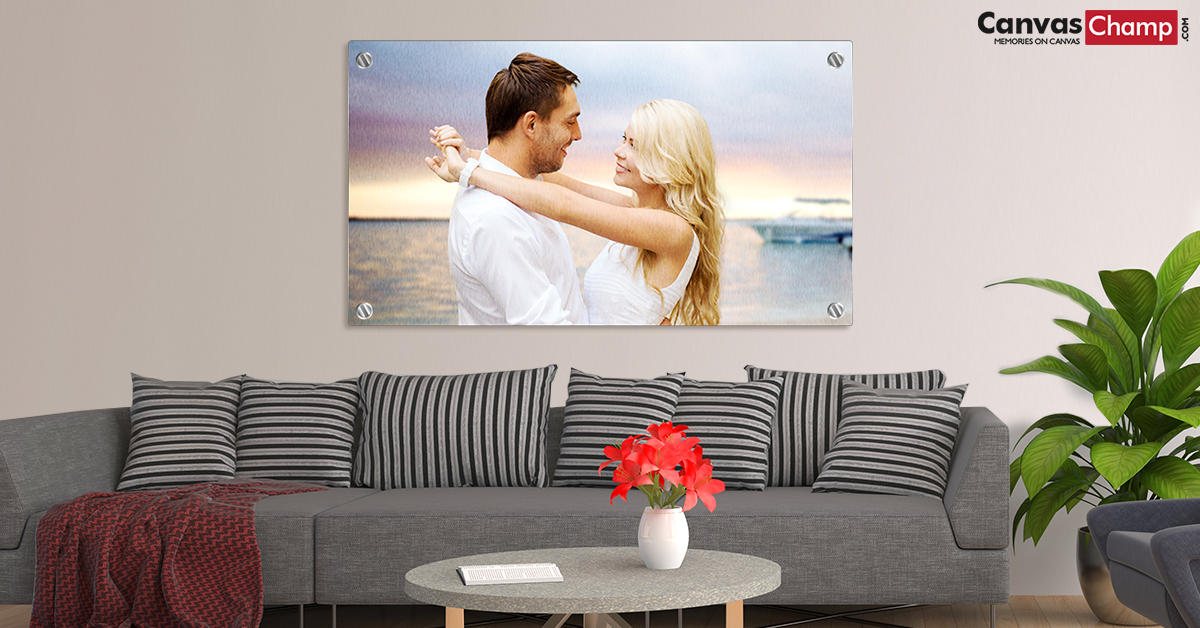 Printing on metal is a unique and stylish option for showcasing your favourite photos or the artwork of which you are the proudest. The heavy-duty construction of personalized metallic prints makes them an excellent choice for high-humidity areas such as kitchens and bathrooms.

When ordering metallic prints with frames, the mounting hardware will be attached to the frame for easy display. If you prefer the look of a frameless metallic print, here are some options for keeping your customized photos on ChromaLuxe aluminum securely in place.
Front Mounts


Also called standoff mounts, covered screws are affixed through drilled holes in the print's corners and into the wall. This method boasts a modern finish where the piece is suspended away from the wall. It should be noted that front mounts create four holes in your wall, one in each corner of your photo print. CanvasChamp offers front mounts as an option when you design your print.

Mirror Clips


The DIY solution to front mounts, mirror clips do not require drilling holes into your print and are readily available at home improvement stores. When using mirror clips to hang your metallic photo gifts, you will need two anchor points or more, depending on the size of your print.

Display Ledges

Another easy solution for displaying a metal print on a wall is a display ledge.The ledge mounts to the wall; your print then rests on the shelf and adjacent wall.It's a classic option for any print and is an excellent choice if you prefer to switch your art display frequently.

Wall-Mount Easels


Originally designed to display shallow bowls and plates, these clear acrylic pieces attach to your wall with minimal effort. You merely place your metallic art within the holders of the easel. This treatment results in a bit of back tilt to the piece, similar to the look ofa display ledge.

Traditional Mounting Hardware


By far the most economical option, this method involves gluing a mounting bracket onto the back of your piece. The top of the print will be offset from the wall to accommodate the thickness of the bracket. For a more secure display, bolster the bottom of the piece with a material of equal width. This method should be limited to small pieces in dry, cool areas; weight, heat, and moisture all can potentially degrade your bonding agent. Use a glue specifically for metals to ensure the best bond.

Back Mounts

For unframed metal prints, CanvasChamp also offers the option of attaching a mounting block that accommodates screws for hanging. A block is a sturdier option than the typical mounting bracket and is securely fastened with a high-grade bonding agent. As with traditional mounting hardware, bolstering may be necessary.

Your metallic photo prints are heavier than canvas or paper. We recommend that you secure your mounting to at least one stud in your wall to avoid damage to drywall. The bigger your metallic print is, the more support it will need. If you need suggestions or information about your custom metal print, feel free to contact our design team. We're here to support you!