Frame It Up: Black and White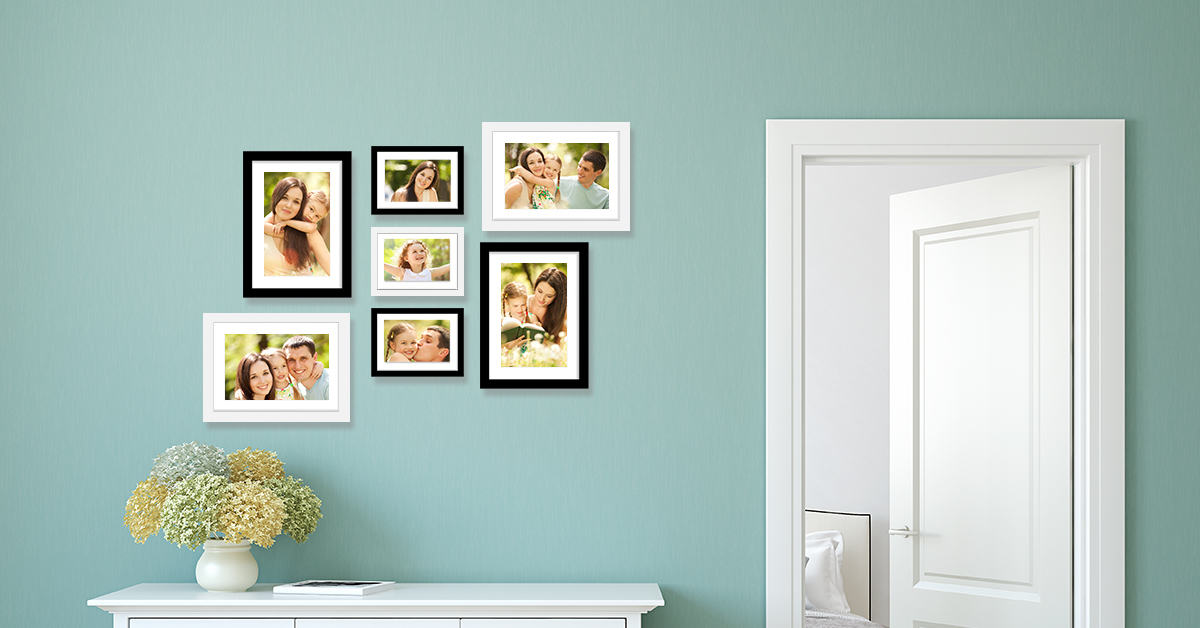 The proper frame serves to highlight the unique aspects of your framed prints.Sometimes, the best solution is also the simplest.Consider using solid black or white frames to bring out colors and keep the focus on your images. Either color will give your framed prints a modern, clean appearance. But which one to choose? Here are some hints to best showcase your artwork.

Black


Framing your canvas or paper photo prints in black produces a formal look and provides a solid outline to your framed print.If your image has both dark and light elements, a black frame helps bring balance to the overall picture.Black frames pair well with any color mat but give off an especially rich look when used with bright or darker colors.
When a simple black frame isn't quite enough, our custom frame tool allows you to choose a frame with stepping or scrollwork to keep the look simple but sophisticated. Our black frame with a gold lip is a simple, elegant choice to highlight framed prints without overwhelming them.

White

At the other end of the spectrum, white frames provide a casual, eclectic vibe when showcasing your custom photo or canvas prints.They gently showcase images with lighter hues and give your framed print a clean look.
A word about white frames on white walls.White-on-whitecan be exceptionally striking, but to make it work, you mustcoordinate the shade of your walls and your frame.Are your walls off-white, Navajo white, linen, eggshell, antique white, or any of the endless paint colors available? A simple rule of thumb is to try to match the underlying tones of your wall. If you are planning on gifting your framed print, it's best to match the white already present in the image, since you may not be able to match the intended hanging spot.But if you can pull it off, you truly make your unique framed prints the center of attention.


If solid white is too stark, there is a solution. CanvasChamp offers several options constructed with rustic wood, providing shade variation and a bit of visual interest to an otherwise plain frame.And, like their black frames, CanvasChamp has a selection of frames that offer scrollwork accents.This option is an excellent workaround to the white-on-white conundrum just mentioned. The wood peeking through a whitewash helps to mitigate any contrast between your walls and frame.

Whether you choose black or white for your personalized framed prints, here is a good rule of thumb regarding thickness as a design element. Thin, simple frames work best when you want to keep your border from taking up attention. They are lovely for large, detailed photosand family portraits.

Conversely, simple scenes with a single point of interest can stand up to a thicker or more ornate frame.The contrast between styles will help to highlight the simplicity in your framed print. Thick borders also give weight and substance to a picture and look astounding with larger pieces.

No matter how you choose to surround your framed prints, trust CanvasChamp to provide you with options, solutions, and a gorgeous final product!