Essential Elements of A Good Promotional Poster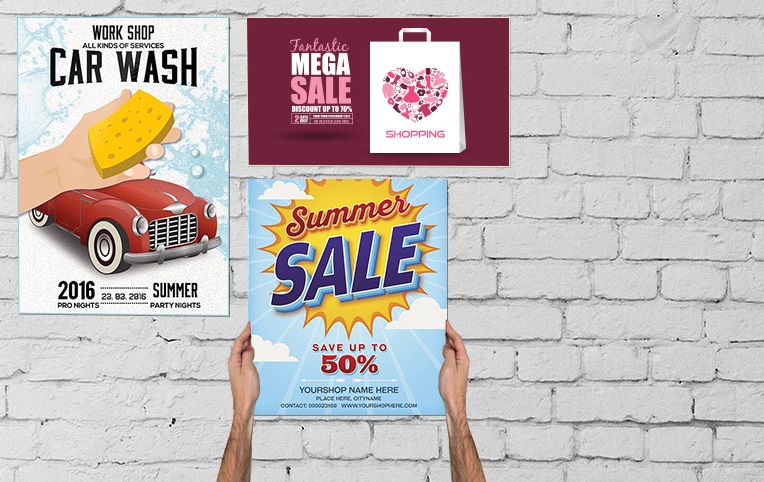 It's a rite of passage to hang posters in your room as a kid. Sports heroes, musicians, bands, cute puppies or kittens, movies and celebrities are the usual subjects.

We've all grown up with advertising posters, too. Bookstores, record shops and grocery stores all hung them as enticements to buy sale items or inform us of upcoming shows and events.


And if you've ever watched Antiques Roadshow on PBS and seen the "poster guy" dressed in those wacky old-timey suits, you're aware that some of those old posters are very rare and worth a lot of money.But where and when did it all begin? What are the core elements vital to an effective promotional poster?

Advertising as Art

The first commercial use of paper posters to advertise events, products and services dates back to around 1880 when artist and lithographer Jules Cheret perfected his three-color printing process. Suddenly, it was easy and cheap to produce large quantities of attractive and artistic posters, ushering in the modern age of advertising.


Of course, those early French posters hawked cigarettes, rolling papers, alcohol, and risque cabaret shows, among other things. (This was 19th century France, after all.)

Propaganda posters were popular during both World Wars, and between them the Art Deco travel posters were booming.

So, what essential elements do all these posters throughout history have in common? They all have a message directed at a specific audience to promote products or events with eye-catching design, text, and vivid color.

Whether you're advertising a business, product, entertainment or fundraising event, these are the things to keep in mind.

Four Elements of An Effective Poster:
Audience
Always keep your audience in mind. Is it a fun, kid-friendly event or a professional networking program? What information should you feature prominently, and how many supporting details? Put yourself in your audience's shoes: What would appeal most to them? What excites them? (See #4 as well.) What would make them cancel all other conflicting events to attend yours, or go out of their way to buy from your business?

Design
Use graphics that aren't too busy or complicated and might distract from informational text. Images have to make sense, too; you don't want people to puzzle over your poster's layout and meaning so that they miss the true message. Include some empty space as well – you don't have to fill up the entire poster with information or distracting images.

Text
Think about your audience's physical proximity to the poster. If you're seeking views from passing cars, be sure the text is large enough to read from the road. (You'll want to pick the largest poster size as possible, of course, or consider choosing a banner instead.) Make it as succinct as possible to get your message across. There's nothing more annoying than driving by a store with a letter-sized "sale" poster in the window with a bunch of text so small you can't even read it.


If the poster is designed for foot traffic, make it jump out at passersby. Use bright combinations of background color and text color with high contrast. Look at your design, and if it doesn't grab you it probably won't grab your audience.
Color
This is one of the most important elements of good design. Certain colors have an emotional impact. For instance, orange and yellow convey friendliness and warmth; green and blue evoke peace and intelligence; purple and black exude richness and luxury; while pink and red relate to love and excitement.

Hopefully by now you're ready to start designing that awesome poster for your business or event. We'll walk you through it with our simple design tool. We offer poster prints in matte and glossy finishes, and in standard and custom sizes to suit any project. We also offer custom mounted posters as well as framed posters, and you can order a single print or hundreds.