Custom Photo Coasters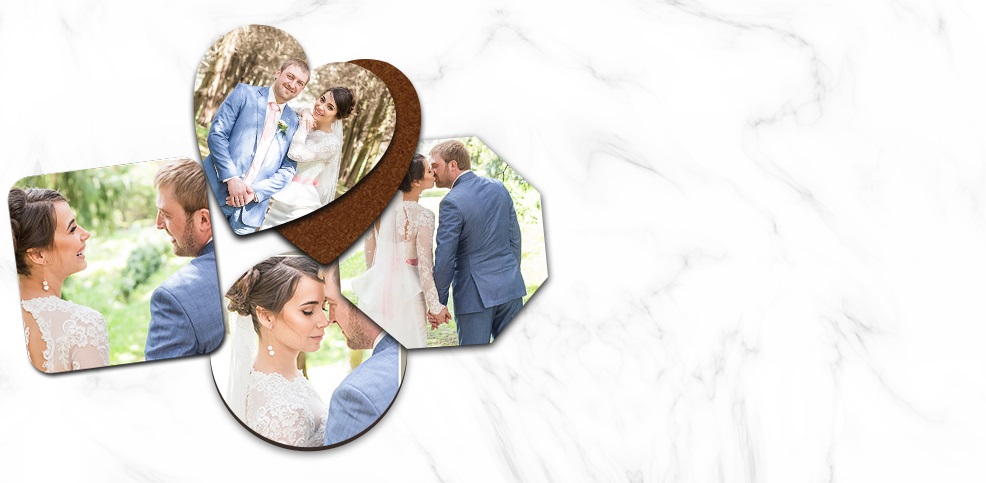 Turn your memories into decor in a nontraditional way with custom photo coasters. Add some personality to your home and office space with fun pictures placed on coasters that you can personalize yourself or online.
DIY Coasters

If you're crafty and prefer to design your own coasters, you'll only need a few materials to bring your ideas to life. Start with printing out a favorite picture -- It can be a family vacation, a fun memory with friends, or even a picture of nature. You'll also need blank white coaster tiles and some modge podge to help secure the image onto the coaster.

Allow enough time for the photo to completely dry on the tile and place sticky felt pads on the bottom so the tile doesn't scratch your tables.
Digital Photo Coasters


Enjoy the luxury of uploading your pictures and having CanvasChamp create personalized coasters for you and your loved ones. If you're not as crafty or don't have the time to create your own photo coasters, we're here to help. Simply upload the images you want to use for your decor and choose the shape, layout, and material you'd like to have.

We provide high quality images and our easy to use design elements make creating your artwork easy each time.
Customize It


We offer photo coasters in multiple shapes like a heart, octagon, and a circle to name a few options. Each shape allows for you to showcase your photo memories in a unique way. Create one coaster or yourself or to give to a loved one or create a pack of photo coasters that everyone can use when they come over to visit.

Get even more creative when you customize your coasters with CanvasChamp by creating a collage. Don't stress about choosing just one image, allow us to arrange multiple images into fun collages that display your favorite memories and milestones. Choose between having a single photo or a collage displaying up to 4 photos, the creative options are endless.

Get Creative

When you upload your photos, we allow you to get as creative as you want to create the coasters of your dream. Decorate your photos to match the current decor in your space or get inspired by your favorite place in the world. Our design elements make it easy to make each coaster personable. Add text to your photos, your favorite lyrics or a poem that inspires you. Step outside of the box and choose from our unlimited background colors to add the perfect accent to your creation. There are no limits when creating with CanvasChamp.