Celebrate National Sticker Day with Custom Peel & Stick Wall Decals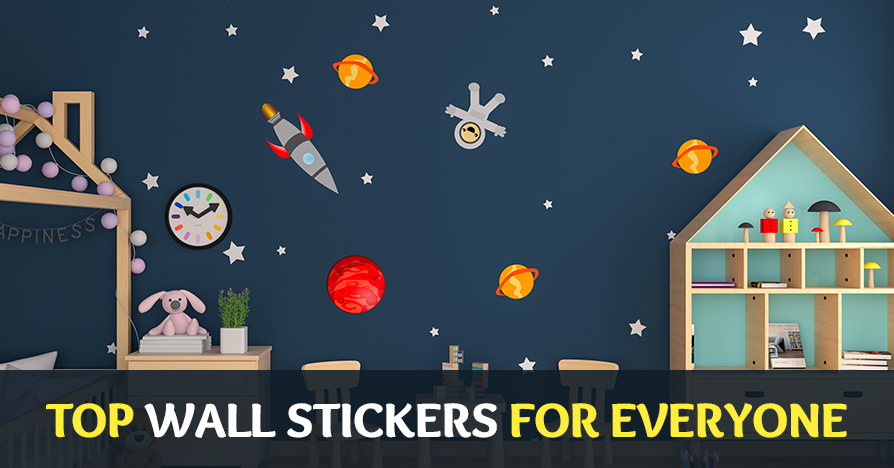 Where to Buy Custom Wall Stickers
Custom-made wall art stickers are a unique, fun way to personalize your space. Our wall decals are entirely customizable and won't break the bank! Simply peel & stick your wall decal to any plain wall, and your space is completely transformed.
When it comes to design, we have an array of options created by our talented CanvasChamp team, or you can get creative and construct your own custom wall stickers. If you do choose to go with a pre-designed wall decal, you have the option of selecting from zodiac wall decals, weddings, fairies, sports cars, and so much more! 
Create Your Own Wall Sticker
The process of personalizing home wall stickers is as easy as pie! Simply use the CanvasChamp customization tool on our website to upload your photos, choose the material you prefer, and add effects.
You can upload photos straight from your computer or social media platforms like Facebook and Instagram. As far as materials go, you have the option of choosing either fabric or vinyl for your peel and stick wall decal. You can also choose from various effects to add to your photos.
You can add a sepia filter or a grayscale filter for no extra charge. However, suppose you don't mind investing a little bit more in your project. In that case, you can add more complex, intricate effects to your sticky wall stickers including, but not limited to pixel painting, caricatures, Andy Warhol, and glo-portrait. 
If you do choose to upload your own photos for your indoor wall stickers, you can also make minor edits to your photos, such as red-eye removal, enhanced color, dust and scratch removal, date stamp removal, and lighten or darken the image. The possibilities truly are endless! 
Installing Your Custom Wall Decals
Installation is super quick and easy, and if you decide you don't like the initial placement, you can reposition it at any point. Plus, our wall stickers are printed using environmentally friendly inks so that you can feel good about your purchase! 
Ready to switch up your wall decal? No worries! Whenever you are ready to remove your masterpiece, simply peel it off the wall without worrying about damaging your walls!
Create wall art stickers today and make your memories a masterpiece! Our special design does not use glue but still sticks to any wall you'd like, beautifully. Buy wall stickers online with CanvasChamp today and start revamping your space; no damage involved!