Black Friday & Cyber Monday, CanvasChamp Style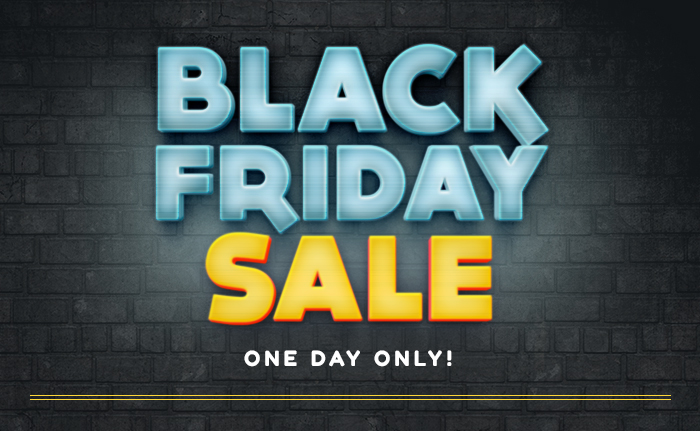 CanvasChamp knows how you feel. We know the drill. You've been out there on Black Friday in years past, slogging through the throng of other shoppers, your elbows pointed at right angles, intent on finding that perfect item at the perfect price. It wasn't always pretty, was it? So, what is the state of Black Friday in today's online world?


Black Friday, The Early Years

The first recorded use of the term "Black Friday" dates back to an 1869 crash of the U.S. gold market instigated by two notoriously ruthless Wall Street financiers. Events since then have adopted the term, for better or worse and not always about shopping. In Philadelphia during the early 1960s, merchants tried unsuccessfully to change the name to "Big Friday."
The day didn't catch on nationally as a retail sale day until the late 1980s. Since then, Black Friday has become a familiar part of our collective national holiday consciousness. It's the day when retailers offer deep discounts to boost sales.

For shoppers seeking great deals, the day after Thanksgiving has become a day to celebrate the fine art of shopping! In recent years, Black Friday has become as much an online event as it is a brick-and-mortar one.

Black Friday, The CanvasChamp Way

After you've enjoyed multiple plates of Thanksgiving comfort food with friends and family, gear up for one of the biggest shopping days of the year. But this year, do it from the comfort of your own home!

CanvasChamp is offering Free Shipping on all orders over $49 site-wide. We have everything you need for personalized, completely custom items.


Create a contemporary, vibrant look for your favorite photographs with custom acrylic prints. These fantastic pieces capture light to enhance color and depth in your images, bringing elegance to portraits, landscapes, and color-rich photos. Choose either table stands or off-set wall mounting for a spectacular contemporary look.

Bus rolls are popular and unique gift ideas with a fascinating history. Let your personality shine in your customized bus roll wall art. Our easy-to-use tools let you create a unique list of words or phrases. Check out our Idea Gallery to spark your imagination.

In addition, we're offering a Black Friday Extended Sale: Buy two canvas prints, get one FREE on orders of $49 or more. Preserve those treasured family photos on canvas prints, either framed or unframed. Uploading your photos is super easy, and the high-quality poly-cotton canvas are hand stretched and wrapped around solid wood frames.

Cyber Monday, Yesterday and Today

Cyber Monday, the first Monday after Thanksgiving, is Black Friday's little cousin. This sale day dates back to just 2005, a time when shoppers still needed a nudge to buy products online. Online stores began running their own holiday sales to compete with the brick-and-mortar giants that ran Black Friday sales.
Why Monday? People liked to shop while they were at the office, using fast computers and high-speed connections rather than their slower home computers.
Technology is so advanced these days that shoppers can quickly shop online from anywhere -- even on their smartphones! (How amazed would our 2005 selves be about that?)
Start Your Week on Sunday with Our Early Cyber Monday Sale
Pull out your phone, tablet, or laptop and take advantage of our Cyber Monday Sale: Buy 2 Get 1 Free on mugs, photo pillows, canvas prints and acrylic photo blocks.


Still using that tired old mug for your coffee or tea? Personalized coffee mugs make great custom gifts and are also a perfect fit for promotional events. We have a huge selection of styles and we've made it easy to upload any photo, graphic or text you wish.


Relax on the couch with custom photo throw pillows. Personalize them with favorite family photos, vacation memories, cute pet photos, or classic artwork. Pillows come in many sizes and have removable zippered covers for convenient cleaning. See how easy it is to create some today.

On Monday, take advantage of our Cyber Monday Sale with Free Shipping on orders of $49 or more!

The holiday shopping season is here, so get out there -- and by that we mean stay home and visit CanvasChamp -- and take advantage of all the great gift ideas and fantastic deals!