All About Photo Mugs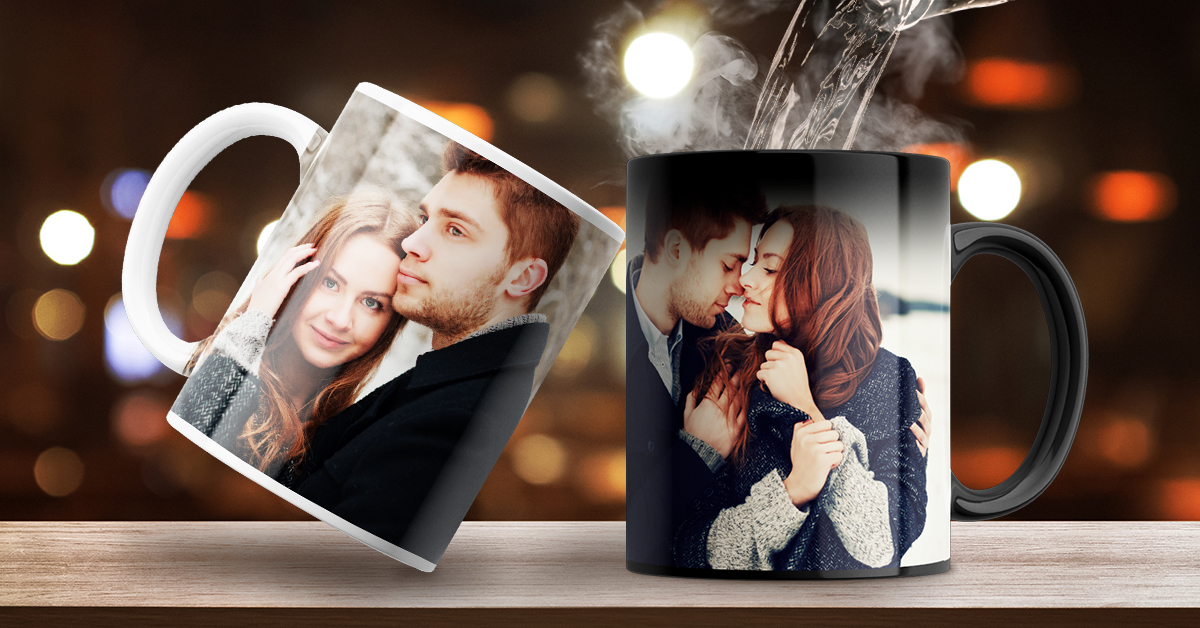 Photo mugs can be an absolutely delightful gift to give to a family member or a friend. Not only do they get something they can use every morning, they get the added joy of seeing whatever funny, special, or precious memories you've printed on there, anytime they like. But before we get to the part where you are handing this off as a treasured gift, let's back up to the very beginning, where it's just you and the computer and an idea.
Why Get a Photo Mug?
As far as gifts go, you can't go wrong with a photo mug. Not only does the recipient get to relive a whole lot of fun or sentimental memories, they get to do it every time they brew a hot cup of coffee, or pour a mug of tea. Aside from being a useful sort of gift that gets incorporated into everyday life, a photo mug is often a great conversation piece. It's also used long after rooms are redecorated or houses are decluttered.
What is the Cost of a Photo Mug?
We sell 11oz mugs in a variety of colors. The most commonly bought mug is in white, and has the cheapest base price. From there, you can upgrade to other colors like black, red, green, yellow, blue, brown, and pink for a nominal added fee. To see what the cost of a photo mug is, hop on over to the Photo Mug page on our website. For access to sales and coupon codes, be sure to sign up to receive our email newsletter.
How to Make the Best Photo Mug?
Choosing a color is a great first step, but after that, what comes next? Arranging photos of course! Once you've navigated to our easy-to-use design tool, you'll want to start by uploading photos to the website. Sidenote: Any photos you upload remain completely private and secure. There are a few ways you can arrange your photos on a mug: Make a collage, choose to wrap an image around the mug, or opt for a two-sided print where the same image shows up on both sides of the mug. Once your photos are arranged the way you want them, simply click order!
What to do Once Your Photo Mug Arrives?
Here comes the hard part: waiting for your photo mug to arrive. To keep you in the loop about when your mug will arrive, sign up for all applicable email and / or SMS messages. When the mug finally does land on your doorstep, it will come pre-wrapped in a box designed to keep it safe. But we'll be honest, what's good for keeping products safe in shipment doesn't always look the prettiest. So here's what we recommend - grab a fun basket or a wood box from a store. Pick up some of their favorite tea, coffee, or hot chocolate, and pack the gift box around the mug with it and any other delicacies you decide to add. Top it with a bow and it's ready to go!
Other Gift Ideas
Every good mug needs a good photo coaster to sit on, and we've got the perfect coasters for you! Make a matching set with mugs and photo coasters and create a look no one else will have! Going for a theme you can extend throughout the house? Check out our photo pillows, photo blankets, and more!